This marble pulpit is a custom design by YouFine. marble pulpits, also known as podiums or lecterns, are often used as a platform for sermons or lectures in religious institutions. The design of a marble pulpit can be changed according to the preferences of the institution or individual. This modern church pulpit was carefully carved according to the client's requirements and has been widely appreciated by the client.
Customized Features of Marble Pulpits in YouFine:
The most important feature of YouFine carved marble pulpits is that they support customization. Customization includes the engraving of biblical characters or scenes, religious symbols, personalized inscriptions, and other personal preferences.
Commonly carved figures include saint John and saint Paul, cross the station or sheep, and the most common religious symbols include crosses, doves, and other religious symbols. In addition, there are many natural vines, leaves, and flowers.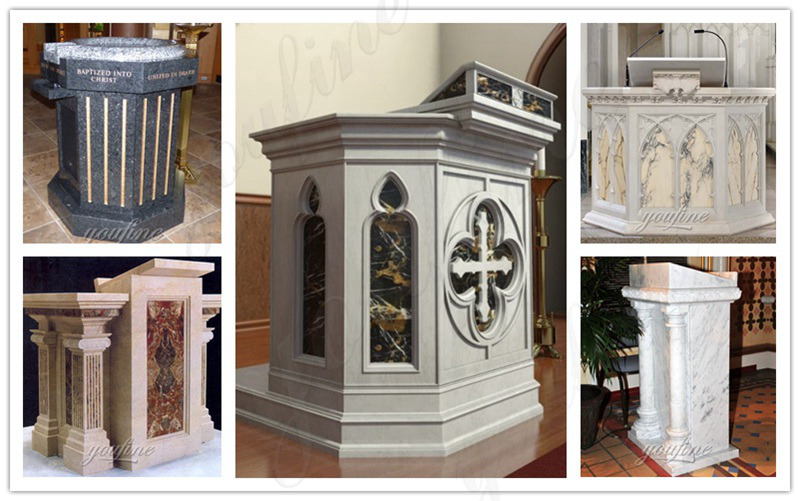 YouFine Professional Carving Artists:
YouFine's marble pulpits are the most common type of church supplies, and our artists carve each marble religious sculpture with care. Most importantly, our religious sculptures are done by the factory's dedicated religious departments. The artists in these departments are religious believers who know the story of church objects very well. Our artists carve each sculpture with care during the carving process, and many of our customers have marveled at YouFine's marble carving workmanship.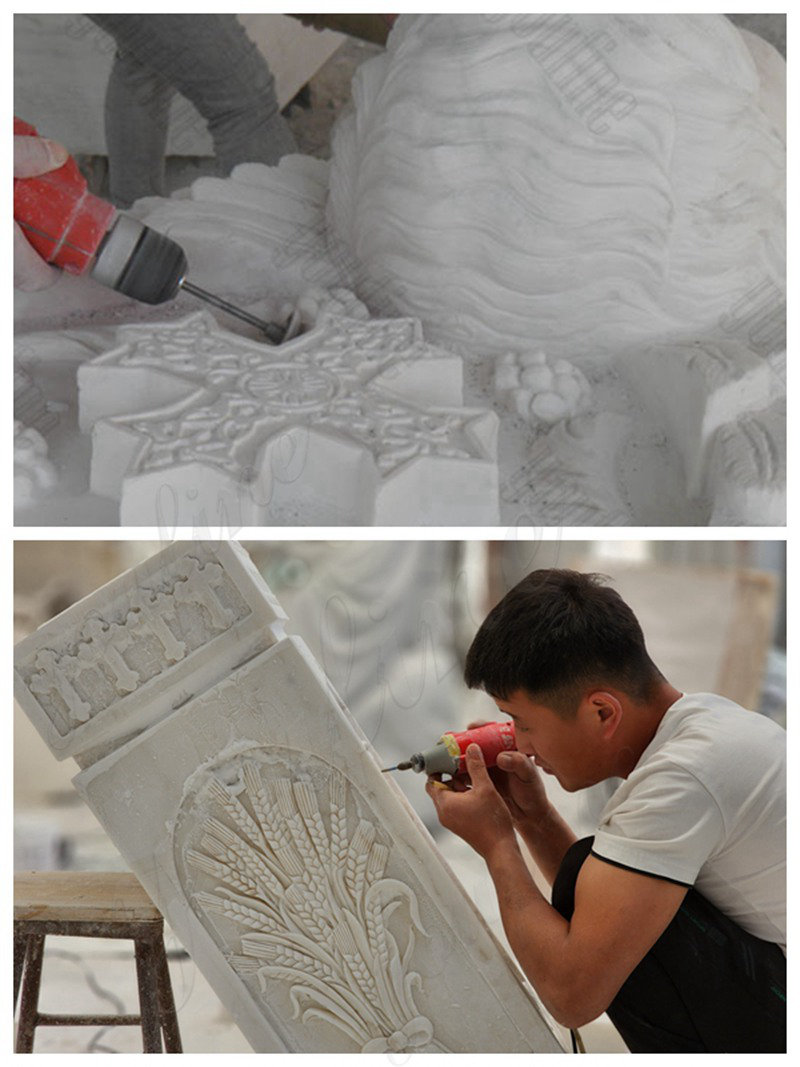 Rich Choices for Marble Church Supplies:
YouFine has specialized in marble religious sculptures for 40 years. Each of our marble church sculptures is carefully crafted by our artists. And our designers are creative with the shape or details of the marble church supplies.
There are many marble altars and pulpits in stock to choose from, and you can choose from these styles. Or YouFine can design for you according to your favorite style.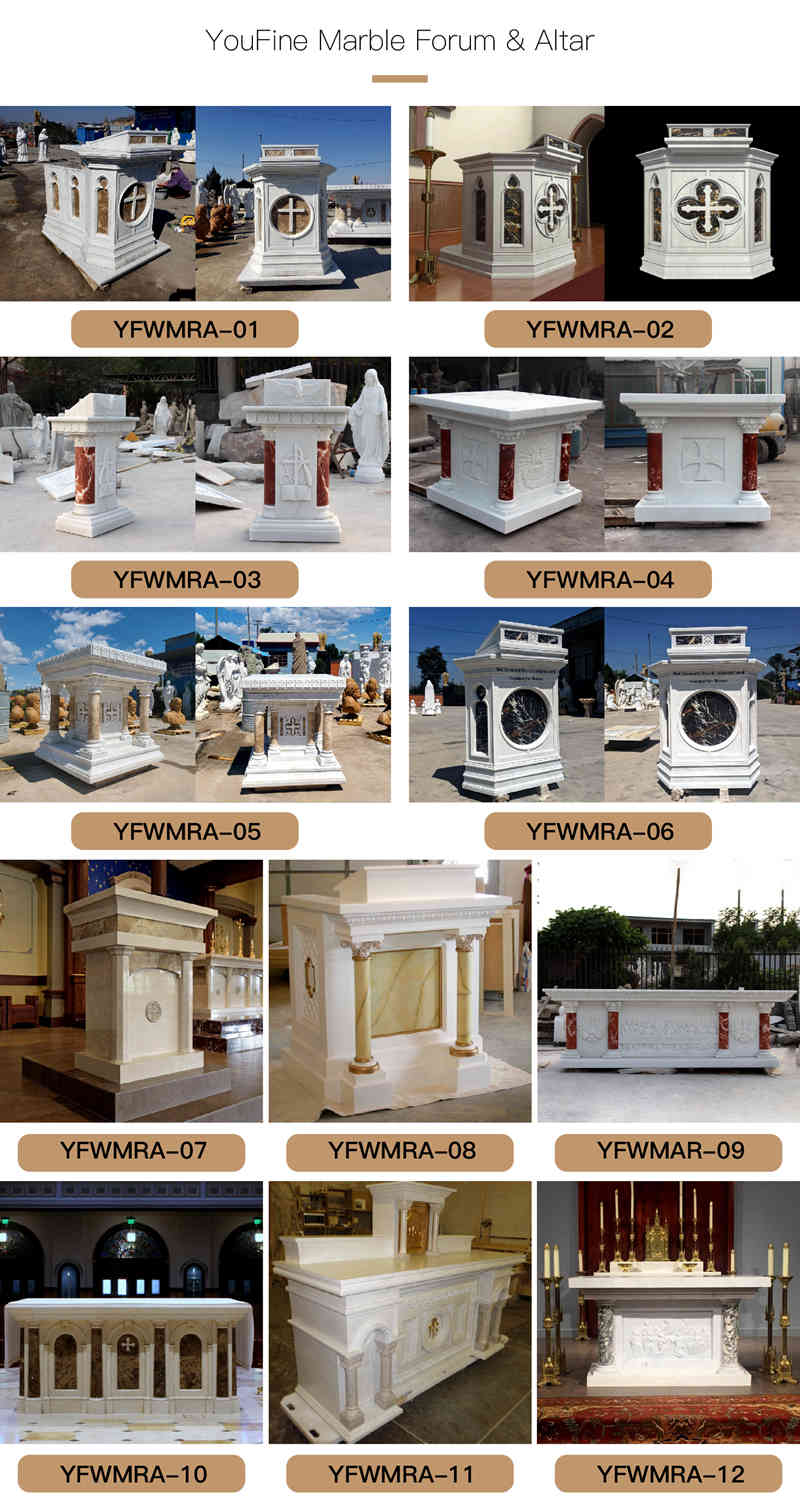 Contact YouFine to customize your own marble pulpit or other marble religious sculpture. Trust YouFine to meet your every need.