Peacock Statue Description:
The silver metal peacock statue is YouFine's latest stainless steel animal sculpture design. The bright exterior accentuates the peacock's gleaming image. Its iconic big tail is also in the hands of our artists, and it is full of charm. It could be said that it is an unmissable outdoor garden decoration.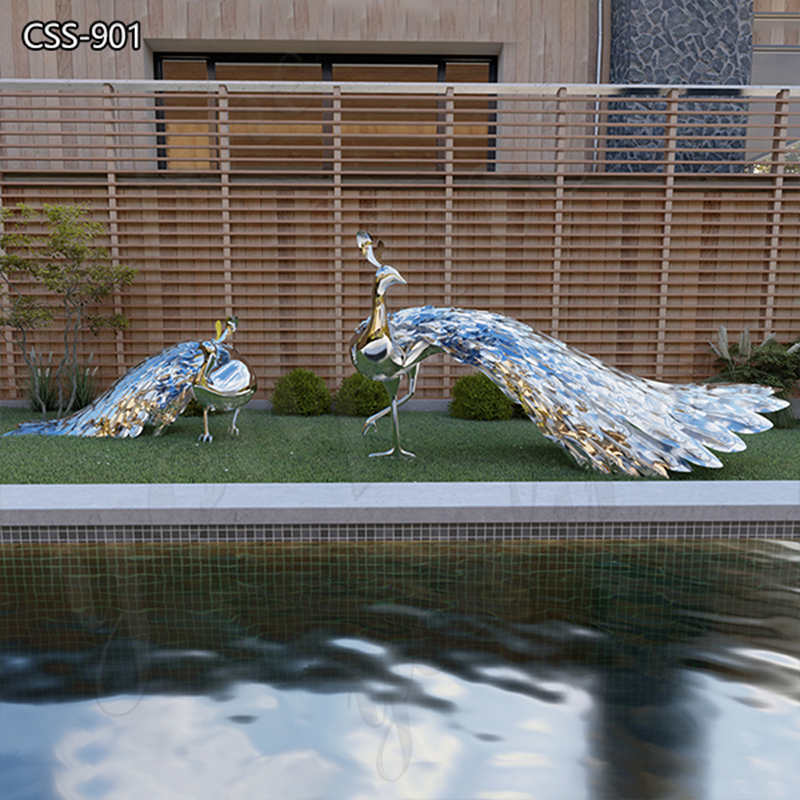 Encounter With Romance:
High-quality stainless steel raw material is the finishing touch of this metal peacock garden sculpture. Normally, our stainless steel sculptures come in the #316 and #304 categories. Both types of stainless steel have good corrosion resistance and high temperature resistance. This means that stainless steel statues made of them are more suitable for outdoor decoration.
Imagine a garden in the afternoon, with the sun warm and the breeze blowing. Surrounded by colorful flowers and green grass, plus a delicate silver stainless steel peacock. Seeing this, don't you feel yearning and moved by it? It is suitable for this romantic scene to calm down, slowly, and feel the joy of nature and life.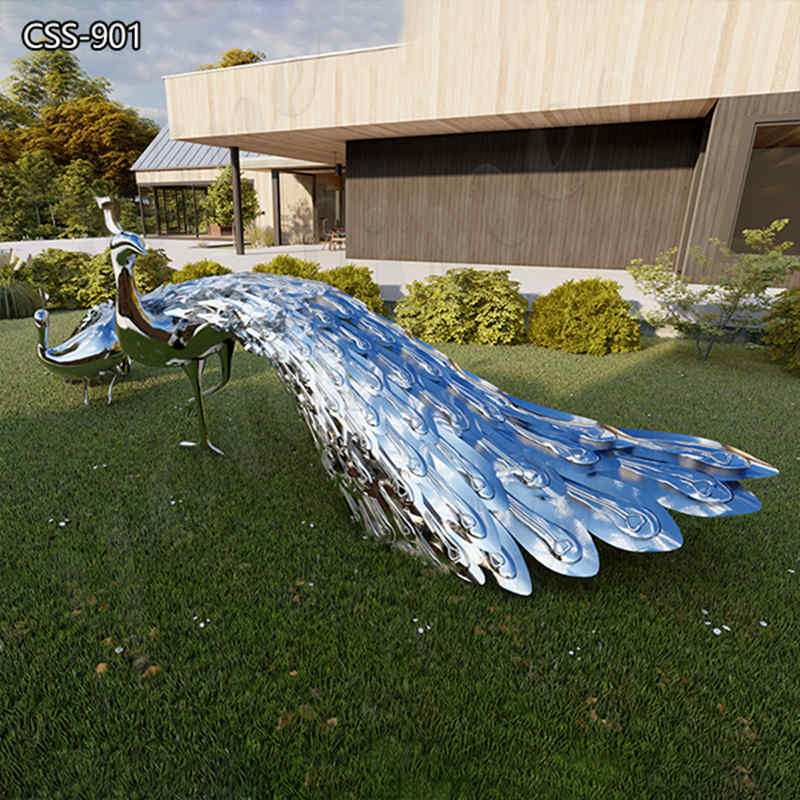 Other Sculptures You May Like:
As a professional stainless steel sculpture supplier, the
stainless steel products
designed by YouFine are of course more than peacock sculptures. We combine market feedback and customer preferences to produce and design a lot of stainless steel animal statues. 
These include abstract statues and figurative statues. Moreover, some even have different surface treatments, such as geometric stainless steel statues, matte stainless steel statues, sprayed stainless steel statues, etc. Therefore, with us, you would be able to enjoy stainless steel animal sculptures of various categories, styles and colors.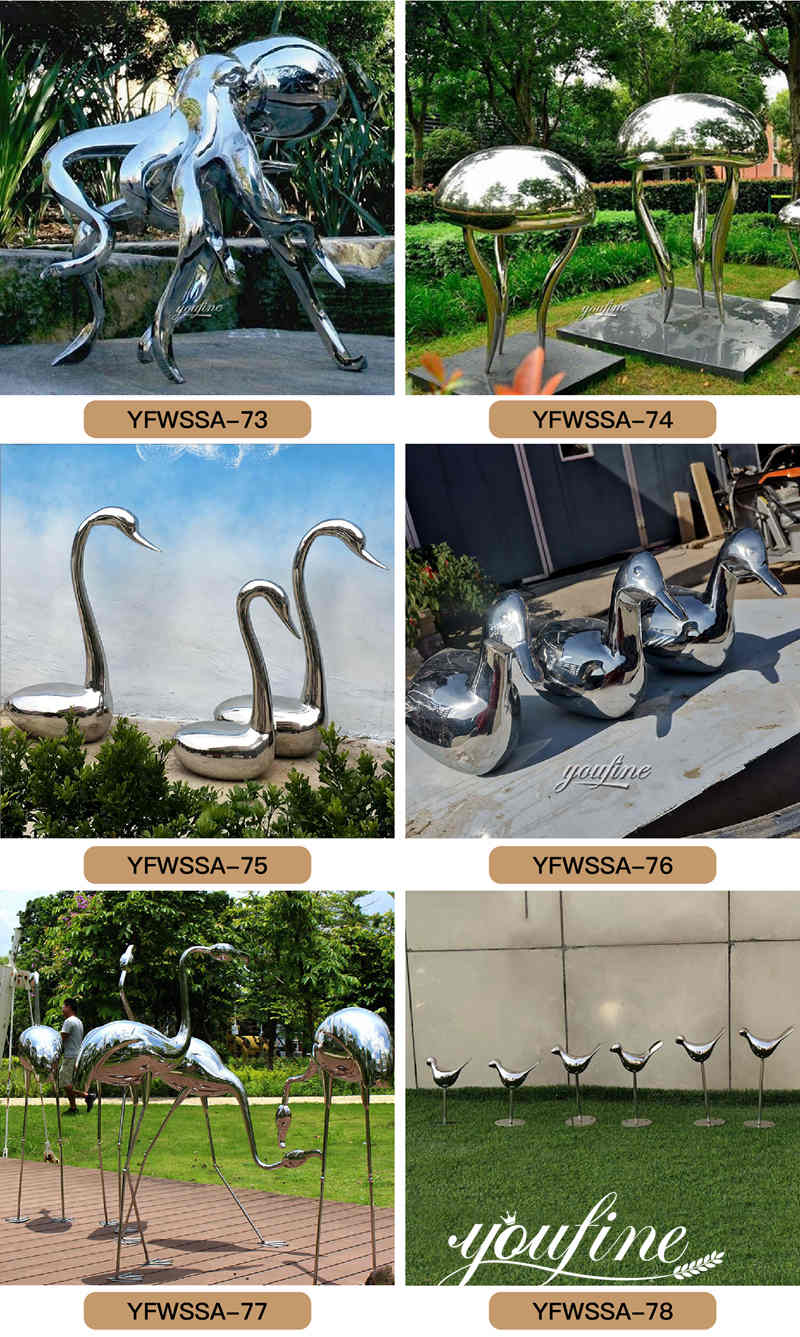 Provide Customized Services:
We could make a perfect stainless steel peacock garden statue to each client's needs. For example: changing raw materials, adjusting dimensions, changing details, etc. Professional and considerate service would make every customer who chooses YouFine satisfied.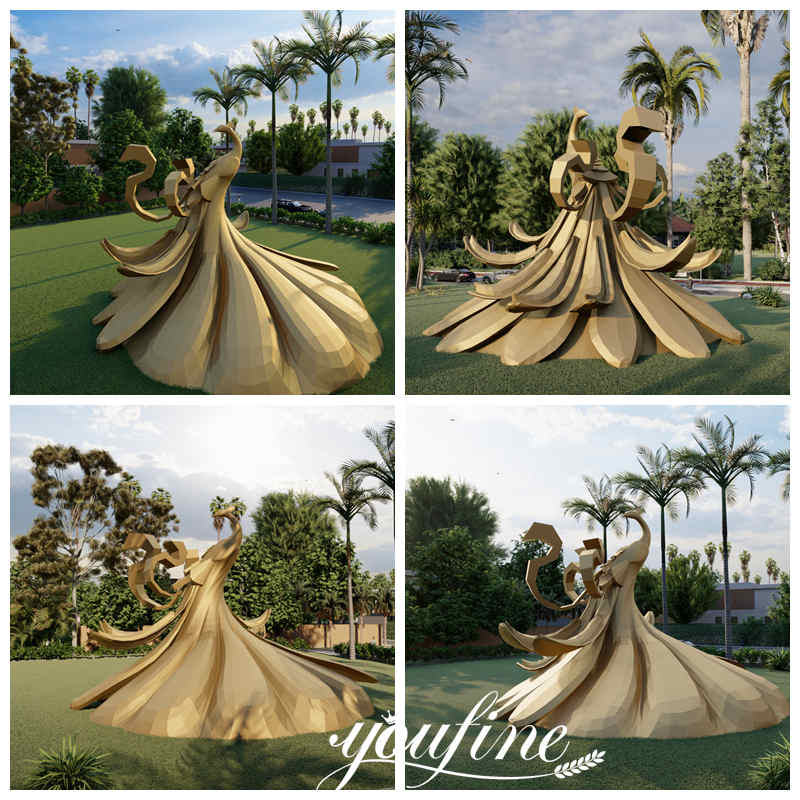 Please contact us for more professional information and services.