What is freedom? Perhaps everyone's views are different, even if they are not defined in every academic field, but the yearning for freedom is our innate nature. In this regard, the Italian sculptor Matteo Pugliese gave us a perfect interpretation with its Bronze Matteo Pugliese Sculpture.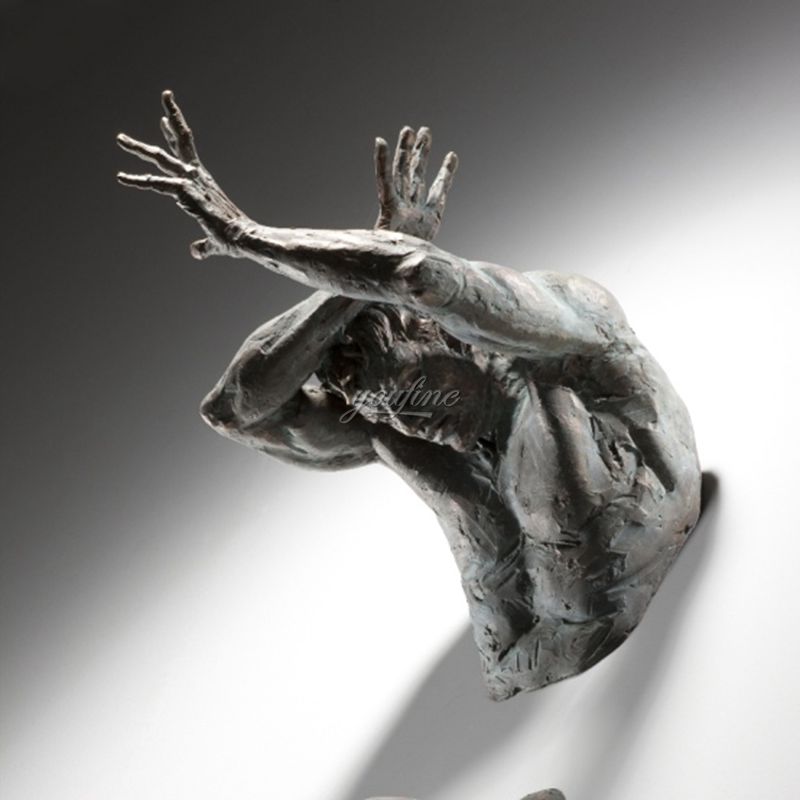 About This Bronze Matteo Pugliese Sculpture 
The Bronze Matteo Pugliese Sculpture consists of several parts, and the males appear to be trapped in the walls. These lifelike characters seem to be moving in motion, trying to get rid of some traps or restrictions. Matteo Pugliese's metal sculptures are impressive and beautiful, but they convey a vitality and he wants to get rid of some invisible obstacles.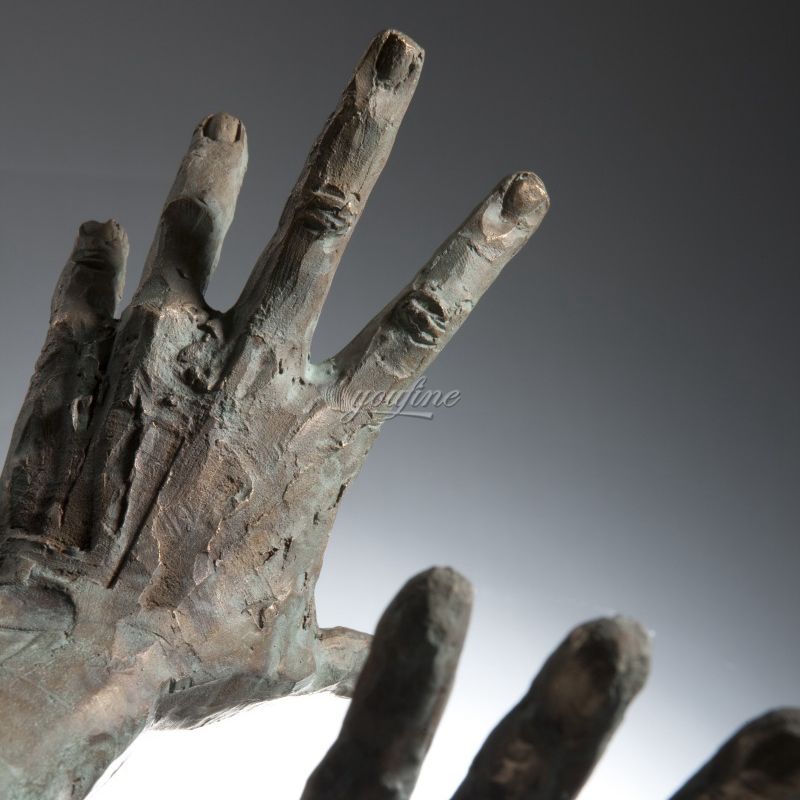 Are they free or engulfed? We regard it as a very interesting idea. In any case, Matteo Pugliese's mastery and understanding of male sports forms are in place.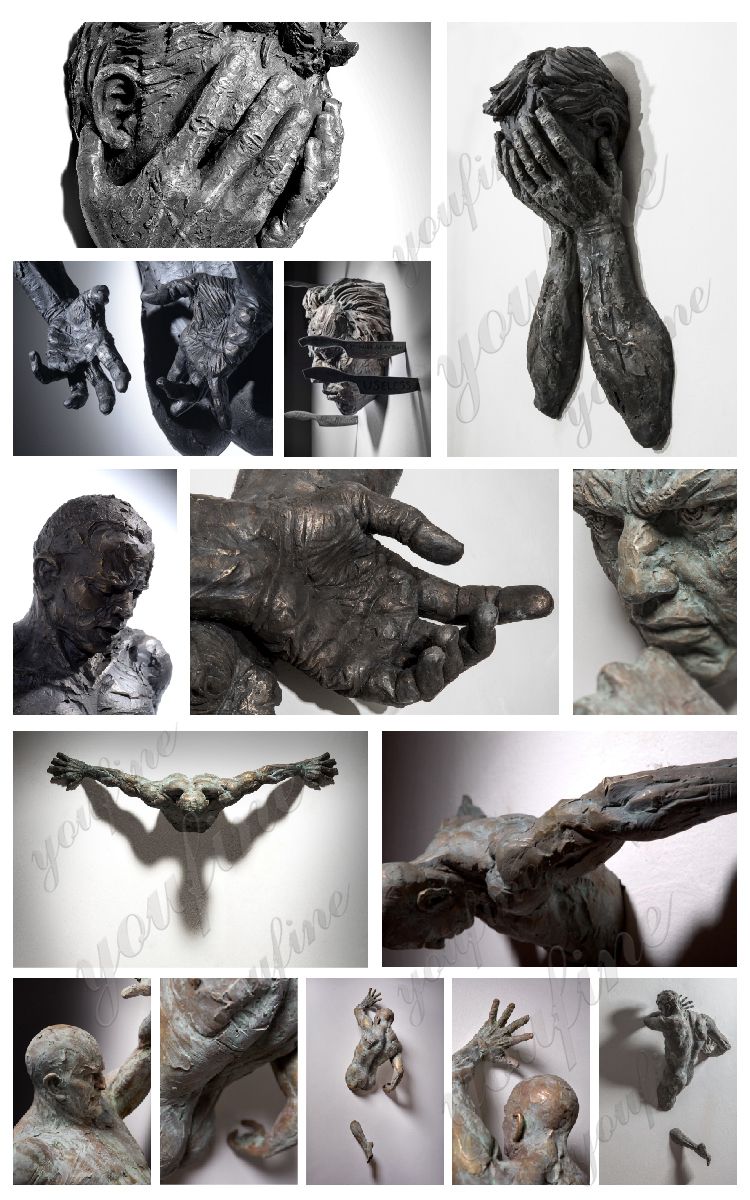 Professional Team
Our foundry has a 3D/painting design team with its own team of talented artists. All the Bronze Matteo Pugliese Sculptures are hand-crafted and cast, capturing incredible details and ultimately forming a state-of-the-art bronze sculpture.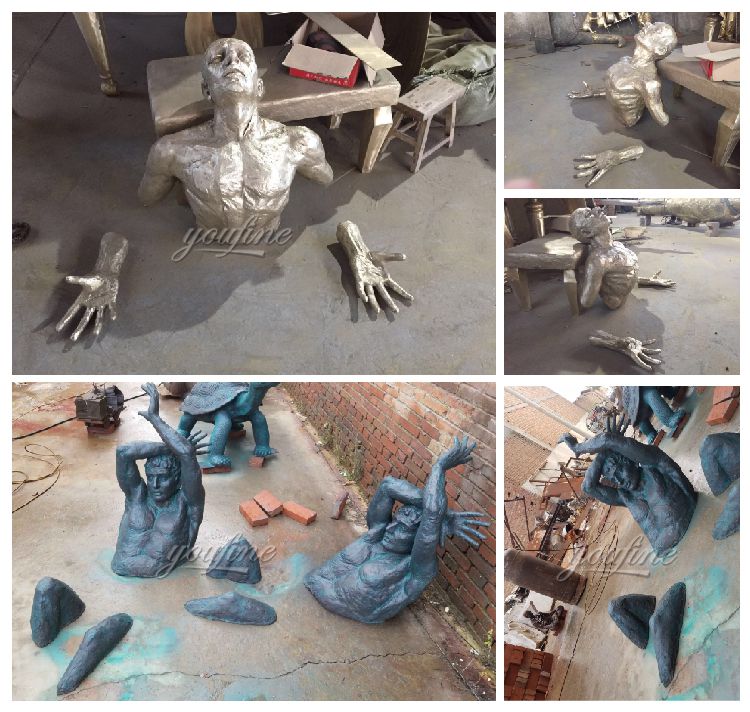 Customized Service
We could customize
bronze sculptures
based on your samples and replicas. We are a sculpture factory that has been in business for more than 30 years and you could imagine our strength.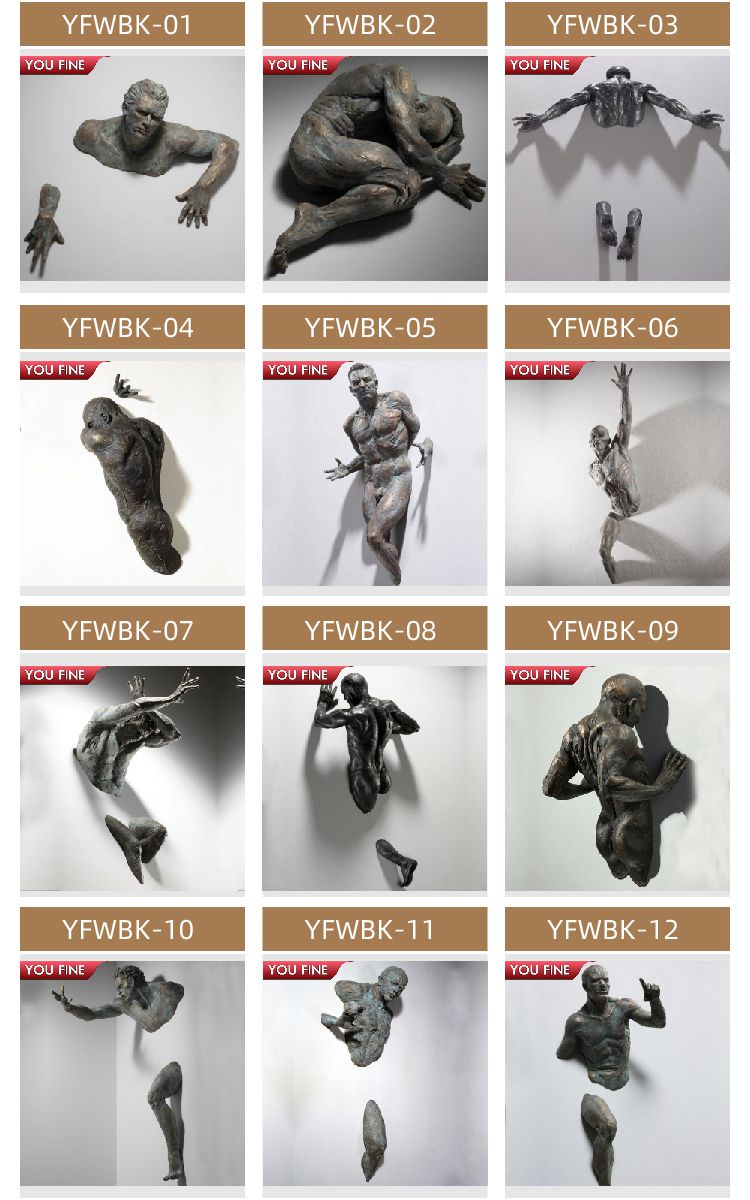 Very welcome to consult us about any problems with our Bronze Matteo Pugliese Sculpture. If you are interested in our products, please let us know by email. We could provide you with more pictures and catalogs or prices. Please contact us as soon as possible.