Marble gazebos refer to gazebos made of natural marble, which are mostly built by the roadside for pedestrians to rest, enjoy the shade or watch the scenery. Its function is for people to rest and enjoy the shade. Natural stone gazebos can be seen in rural areas, country roads, scenic spots, or garden parks. Generally speaking, where there is landscaping, there are stone gazebos.
Stone Carving Chinese Gazebo and European Gazebo Structure
The marble Chinese gazebo has a long history and is also a widely used stone gazebo. It is characterized by a typical Chinese architectural style. The shape is mostly square or angular, and the top of the gazebo is also They all use the design of cornices and tiles, and a small gazebo still has beams, couplets, and other designs, just like a simple version of a small house.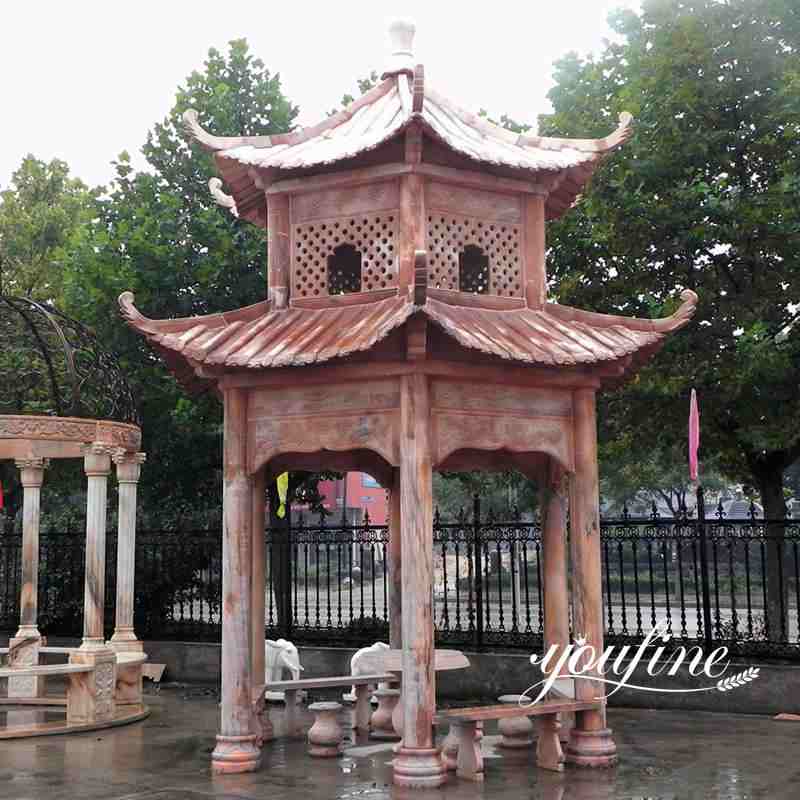 Most European-style marble gazebos have their unique architectural structure, and the style is relatively simple to the Western-style. Some of them will use luxurious iron processing hats in pursuit of the fine and gorgeous effect of gold engraving. Some gazebos are also made of double eaves, even reaching four layers of double eaves. , The engraving is exquisite and light and not heavy.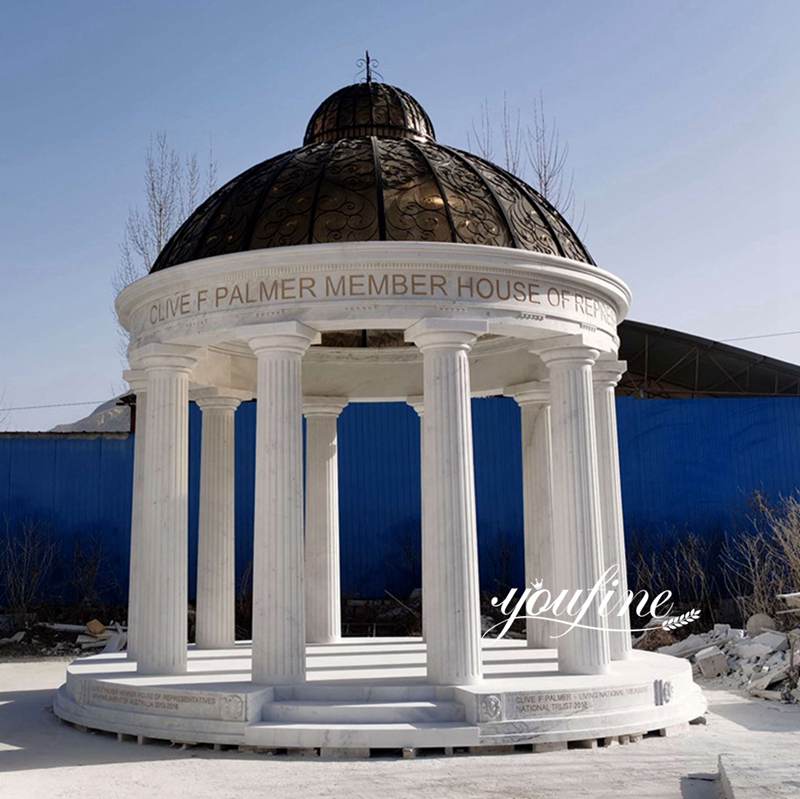 Some European-style stone gazebos are even so simple that only four stone pillars are used to lift a hollow gazebo cover. This kind of gazebo is simple and simple, showing a solid and rough style.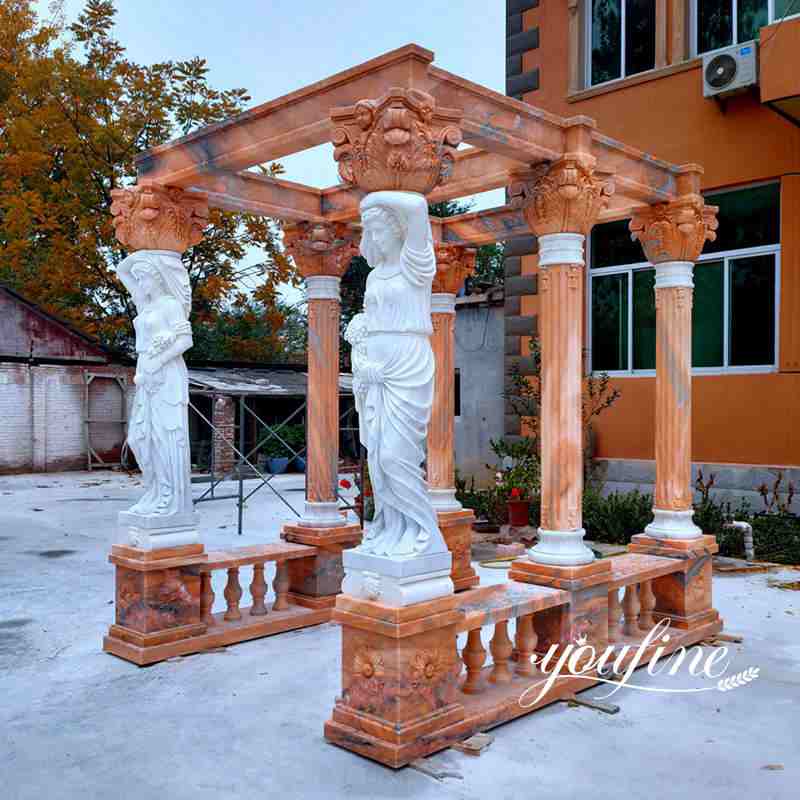 European-style stone gazebos are very common in modern design-style rest areas. For example, some modern community gardens are very suitable for European-style stone gazebos. There are also some gazebos in themed gardens. Many are also European-style stone gazebos. European-style stone gazebos are generally carved. There are relatively few, mainly for decoration on the gazebo cover. Generally, the European-style gazebo is mainly circular, and the pillars of the gazebo are also circular.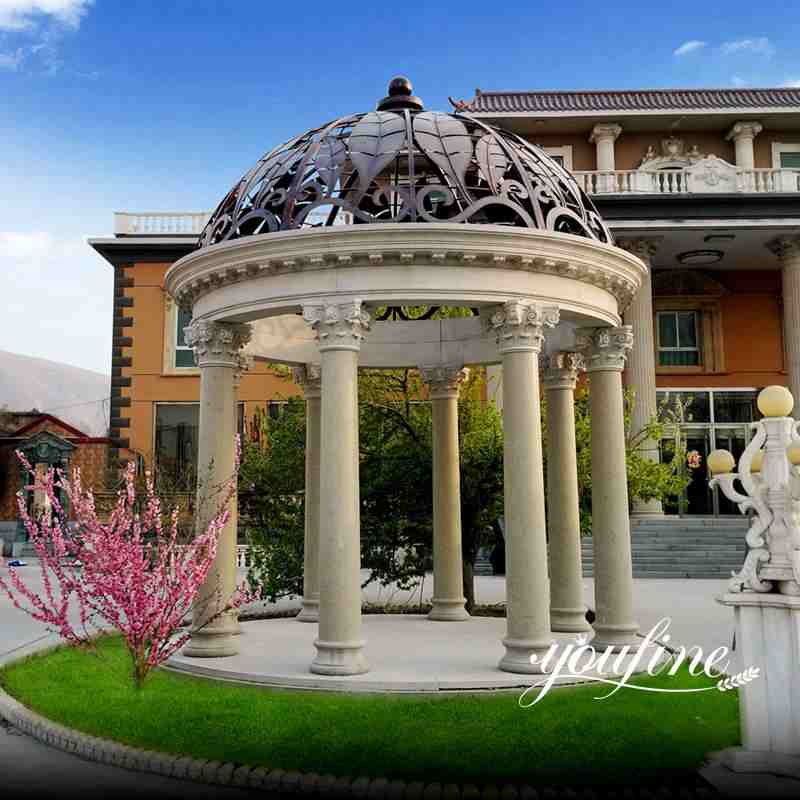 The retro European-style stone gazebo is very delicate and beautiful. The craftsmanship and carving patterns of the retro European-style stone gazebo are very delicate and have their unique style.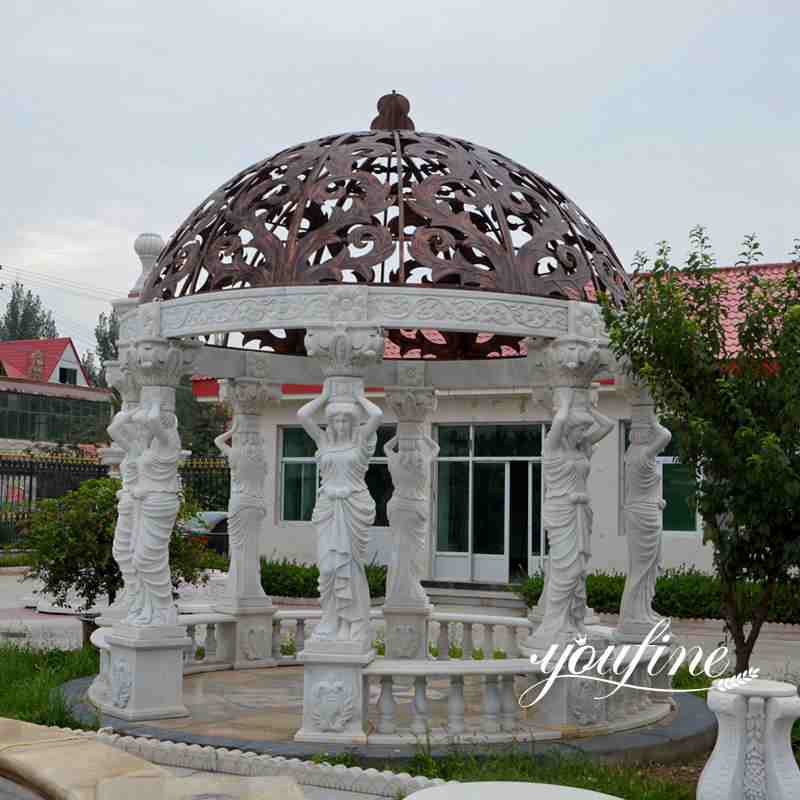 The difference between stone carving Chinese gazebos and European gazebos
Styling:
The stone-carved Chinese-style gazebo has a strong classical atmosphere, especially at the top of the gazebo, there will be double eaves design, elegant and generous, beautiful and delicate, plus dragon pillars or columns, six prisms, square columns, eight prisms, etc., give the stone gazebo More artistic sense of design.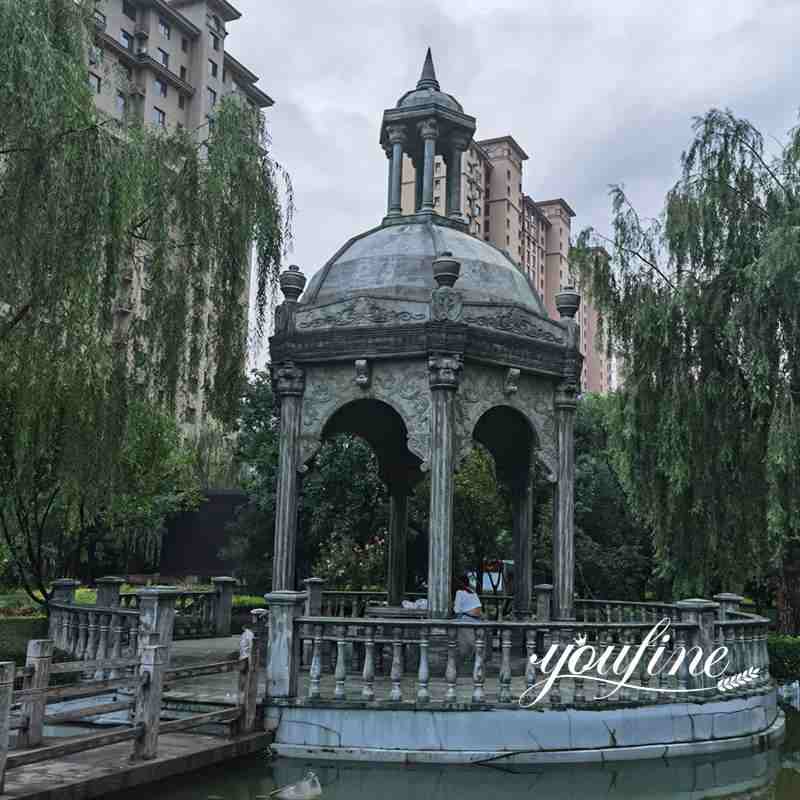 Most of the European-style gazebos are Roman-style, and the design also has a strong Western-style. It will give people a sense of a noble and elegant atmosphere.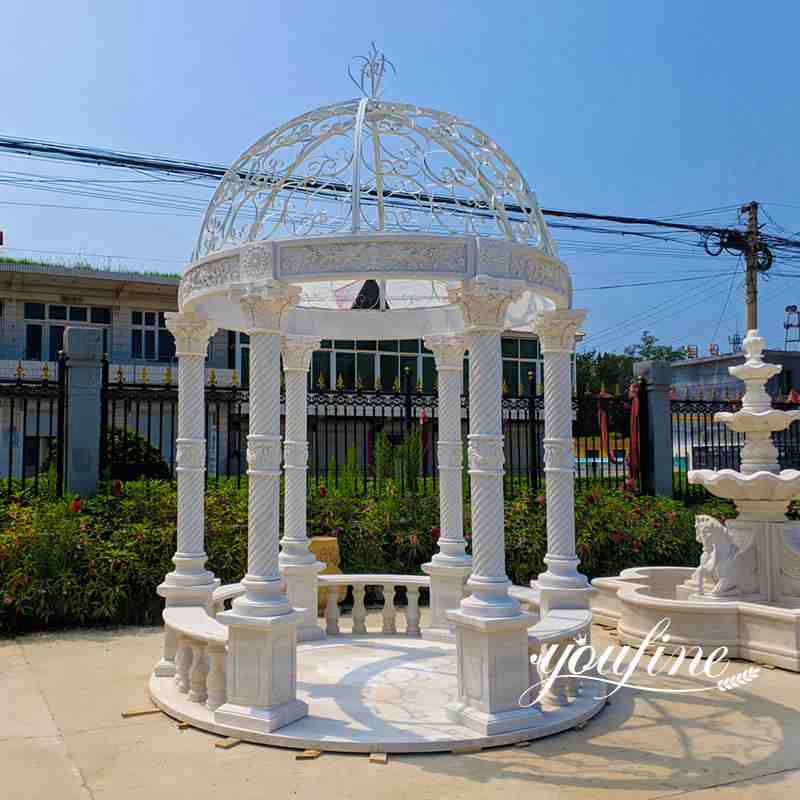 On the place of use:
Stone-carved Chinese-style gazebos are more suitable for installation in squares, parks, scenic spots, etc., while European-style gazebos are more suitable for installation in residential areas, villas, resorts, and other places with European-style buildings.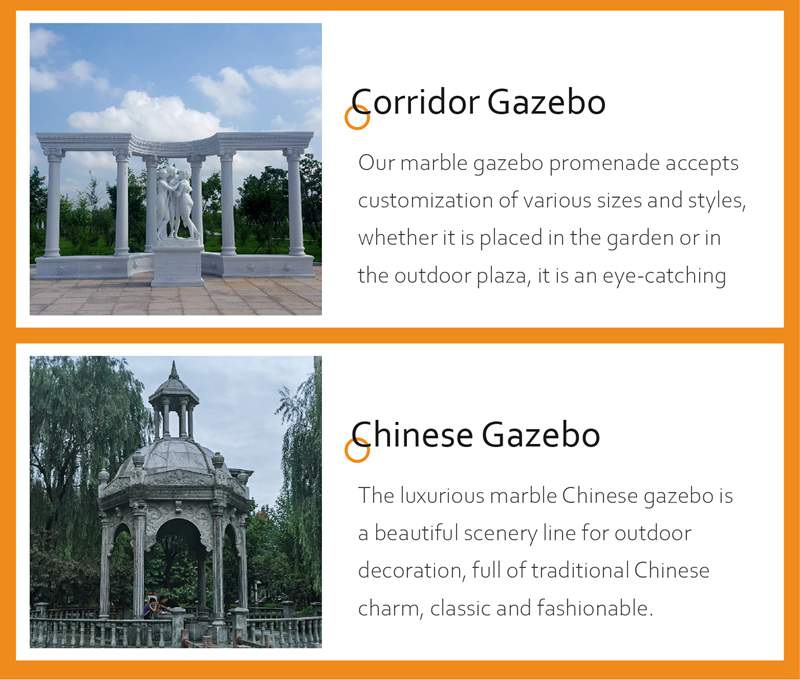 If you would like to order a marble gazebo for your garden or community, please contact us. We will provide you with the most suitable design options and quotations based on your needs.