"Yes, I do." What a romantic vow! Wedding is one of the most important events in life, so people attach great importance to the venue layout when they get married. Wrought iron wedding gazebo can definitely be said to be the choice of most couples. Decorating the entire gazebo with bouquets will become the focus of the entire venue. Next, I will introduce 10 round iron gazebos suitable for newlyweds to say their vows. There will always be one that can touch you.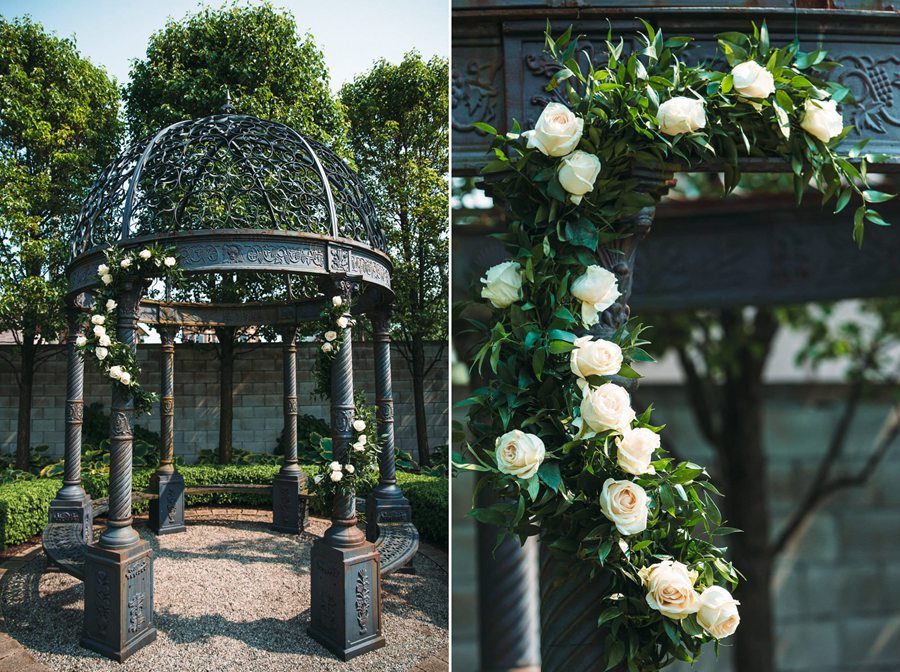 Top 10 Round Wrought Iron Wedding Gazebo
1.This is a wrought iron gazebo with a classical style, suitable for weddings held at the seaside, castles and other places. The black and gold color scheme makes the entire space gorgeous.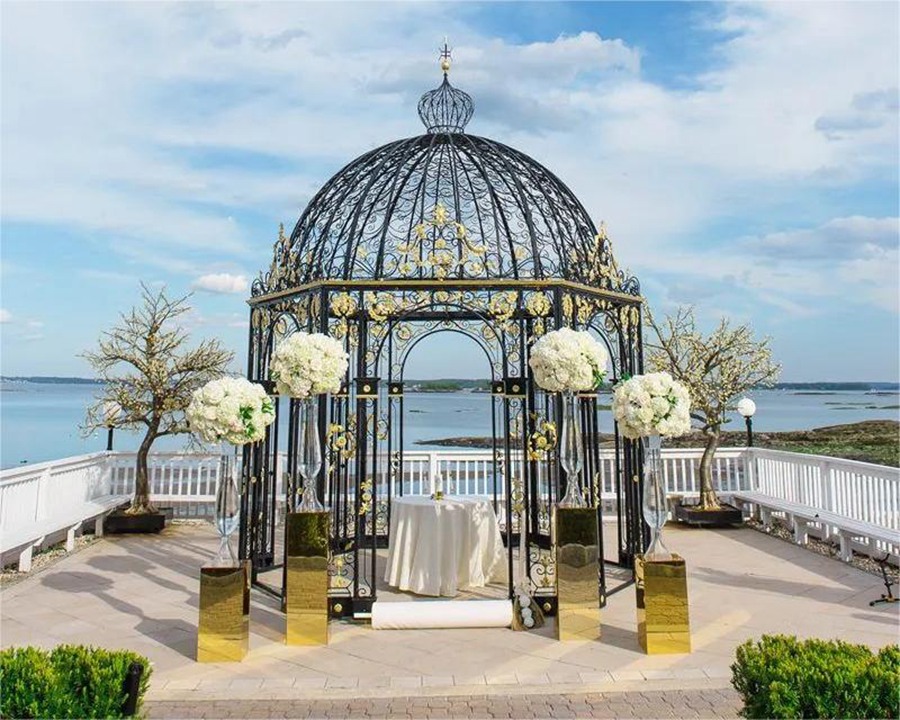 2.White gazebos always go well with romantic weddings, and this wrought iron gazebo is suitable for placement in lawns, castles and other spacious places. Even if it is not used for wedding venue, the bench inside can be used for rest, which is an investment that will not suffer a loss.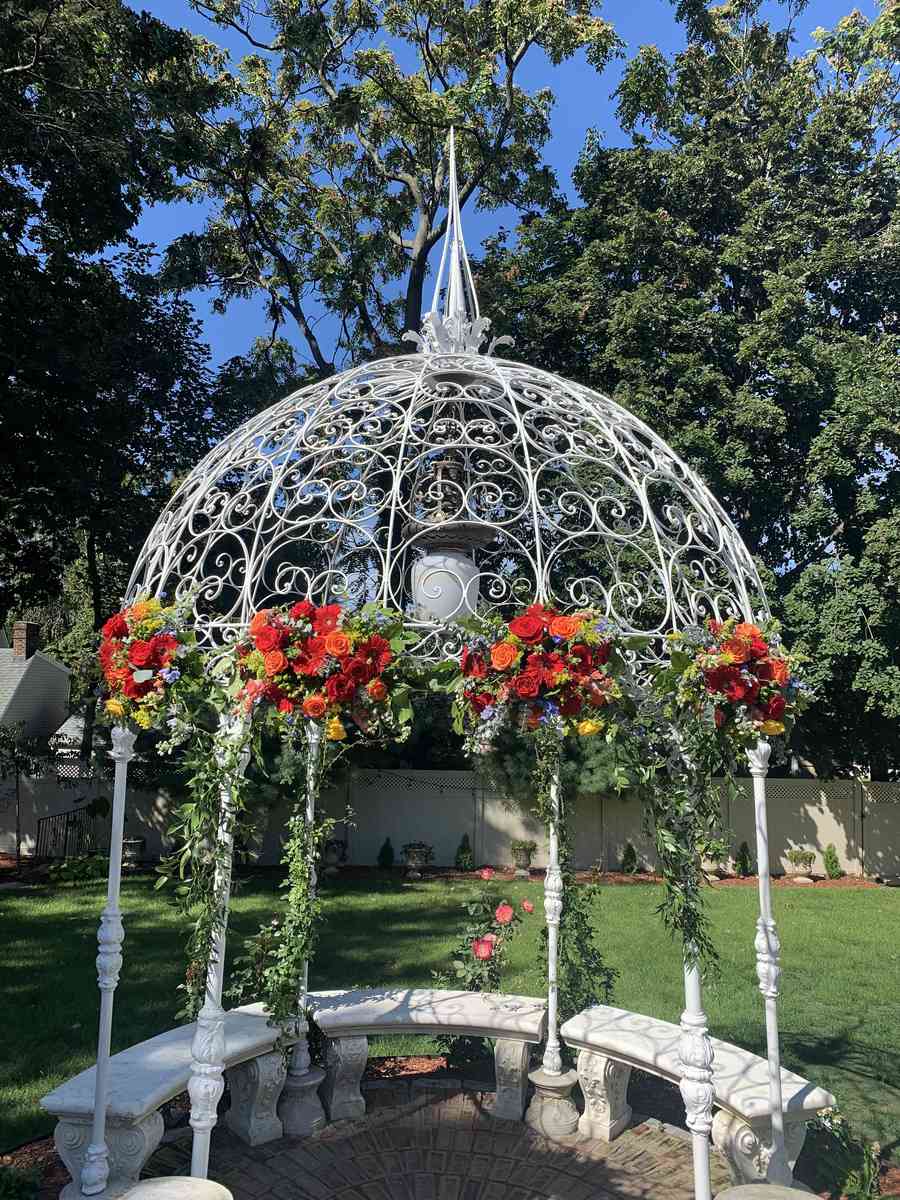 3.This white pavilion will bring people a pleasing visual experience after being decorated. It will be a romantic thing for the newlyweds to stand in it and say their vows, and it will also be very photogenic when taking photos. Decorated with reeds and other decorations that float in the wind, the overall atmosphere becomes romantic.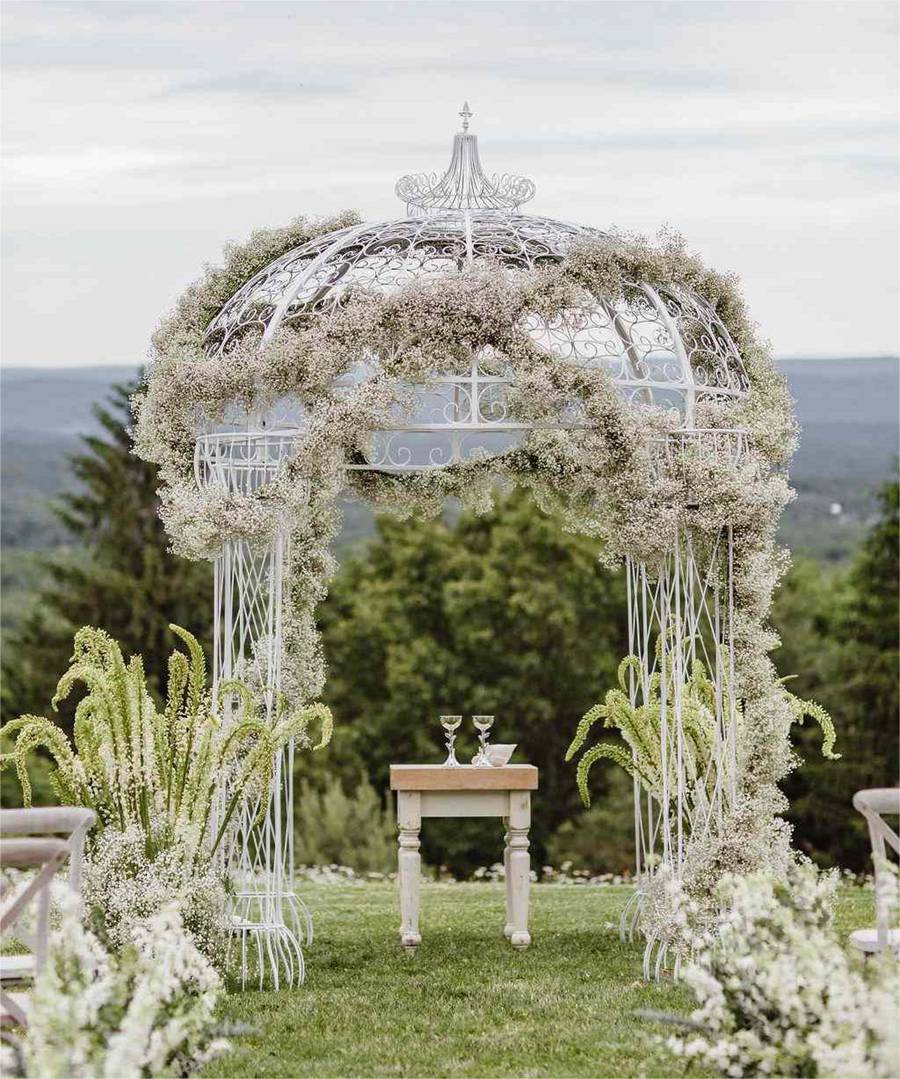 4.Green is also more suitable for romantic weddings. Decorated with beautiful flowers, it directly brings a romantic atmosphere to the space. The newlyweds stood in front of the table and said their vows to each other. Relatives and friends outside the pavilion witnessed this sacred moment.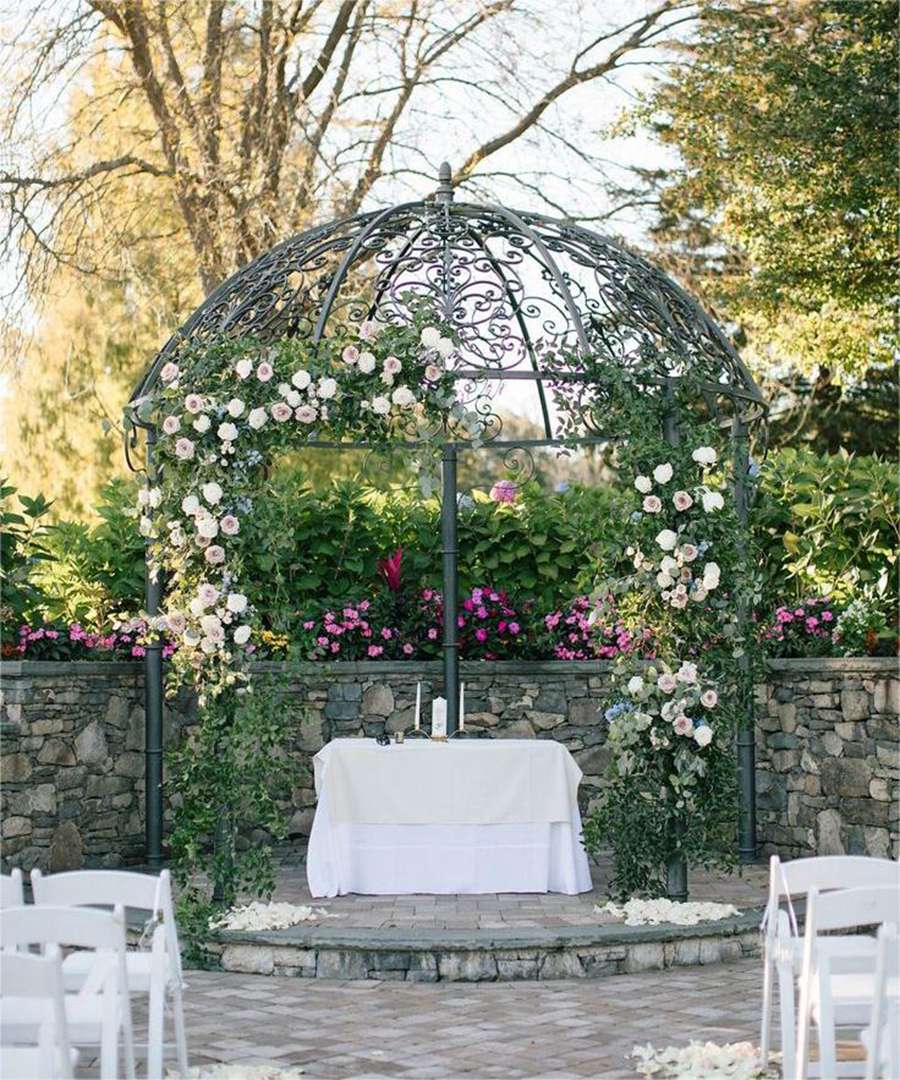 5. Forest weddings are also an excellent choice. Placing such a wrought iron wedding gazebo in the mysterious and beautiful nature seems to be a romantic base unique to the couple.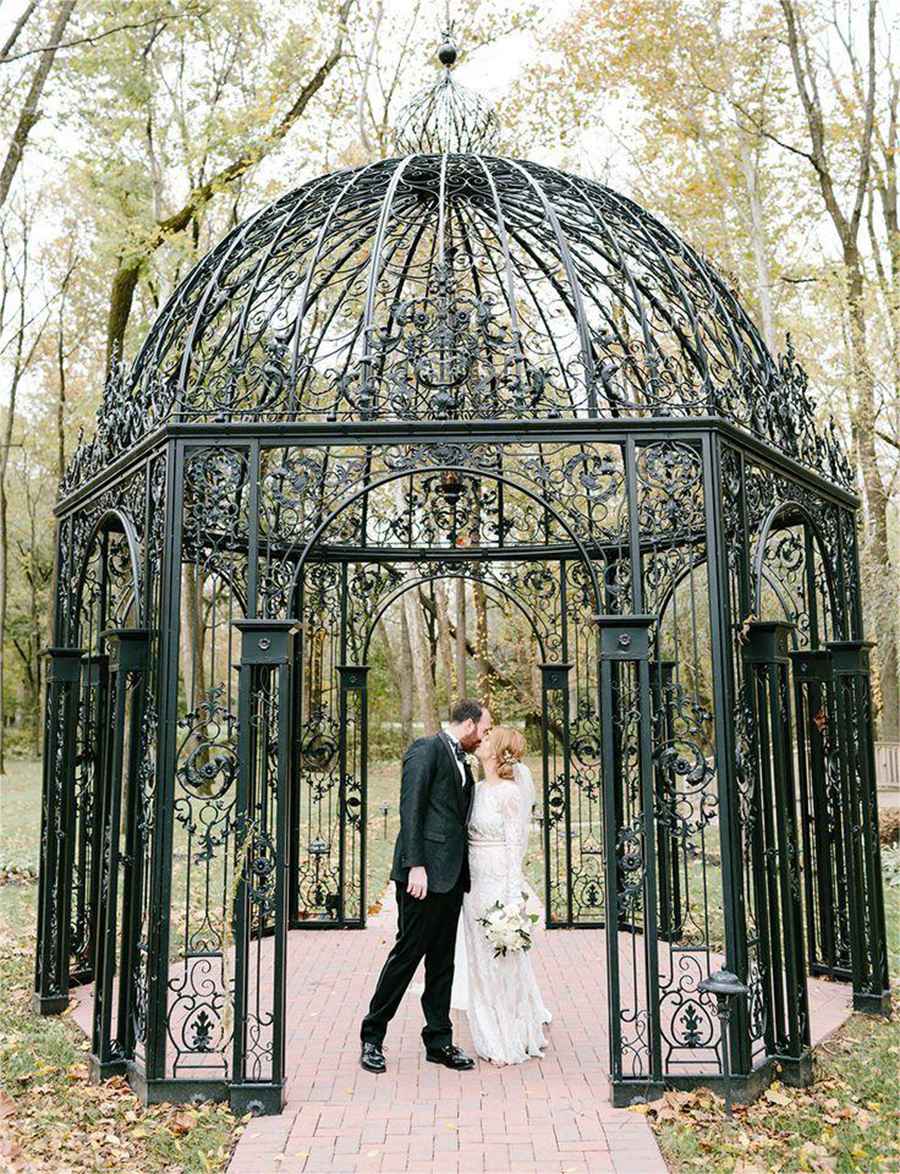 6.The design of this round iron gazebo is relatively simple. It has a simple column design, but it is absolutely suitable for weddings. It only needs simple decoration to become a romantic wedding venue. It can also be used as a garden decoration.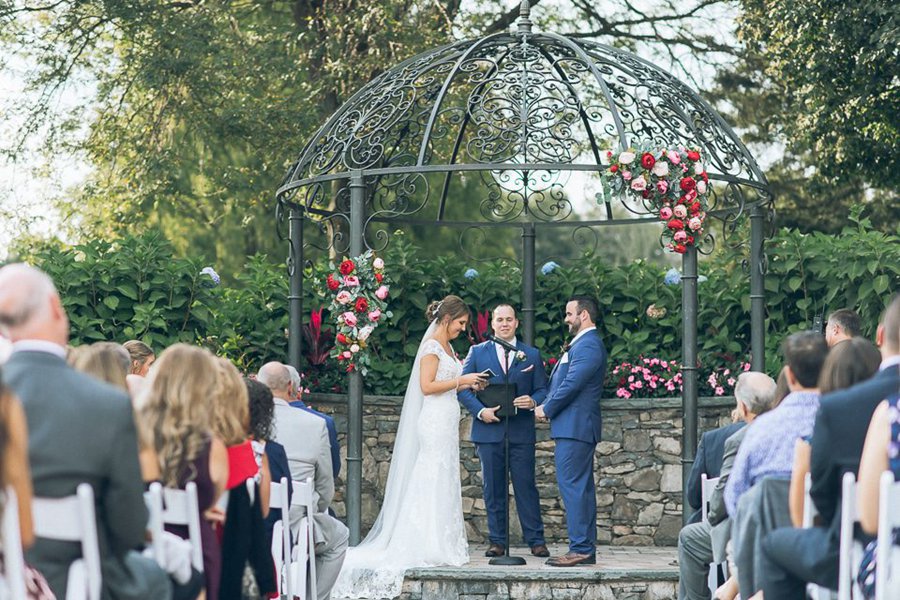 7.This is a round iron gazebo with a beautiful hollow floral design. It is a wise choice for taking wedding photos or speaking vows. Placing such a classic black wrought iron gazebo on the lawn will make the whole world witness the happy moments of the couple.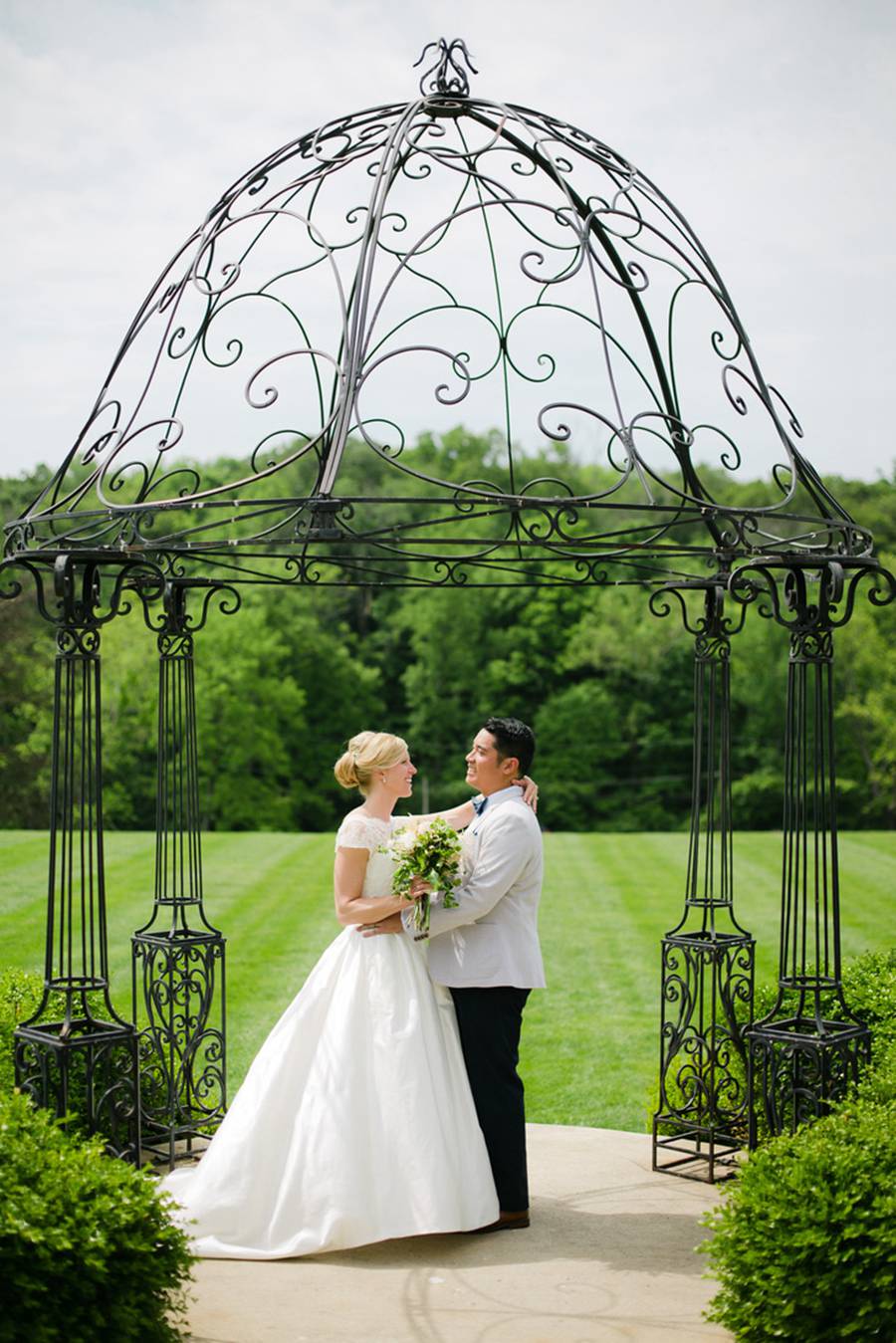 8.What an attractive black round wrought iron gazebo for wedding. The simple decoration of flower vines touches everyone's heartstrings. It will be a choice you won't regret when used as wedding or garden decoration.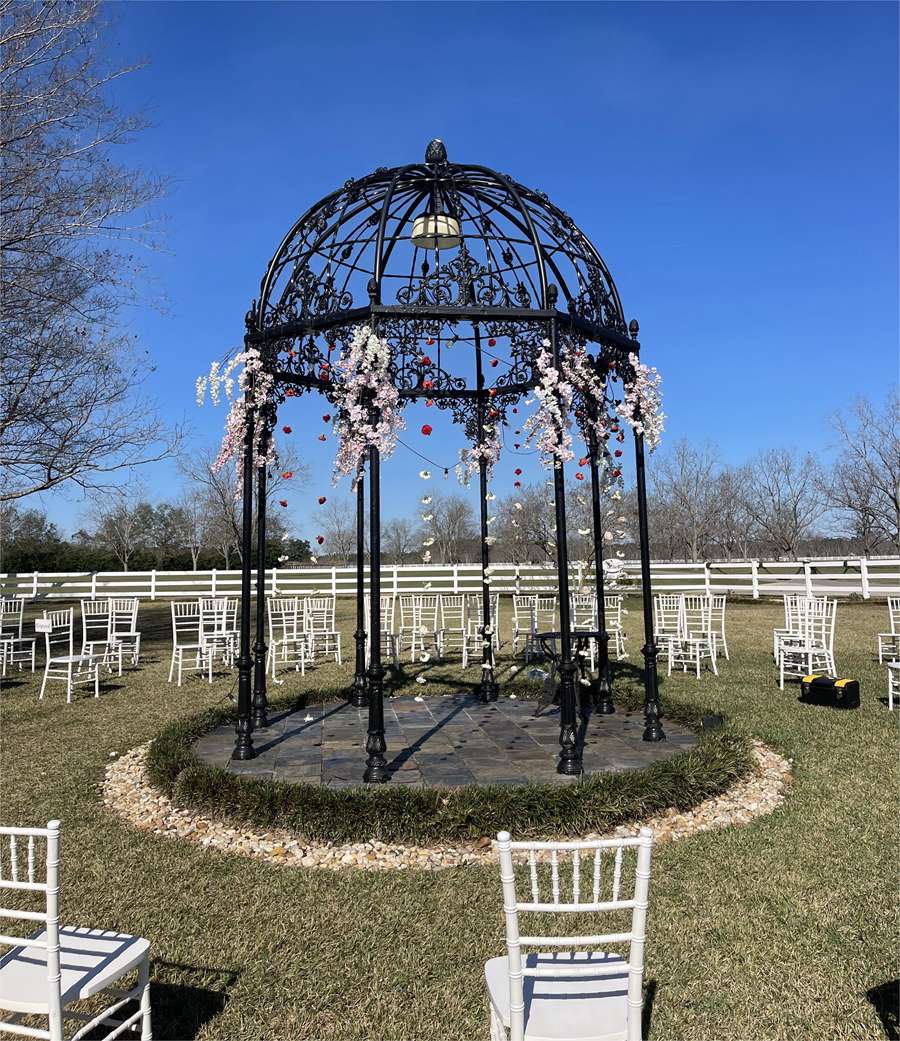 9.The picture already shows the romantic atmosphere of the couple in this wrought iron wedding gazebo. Relatives and friends sat outside the cast iron gazebo to witness this happy moment.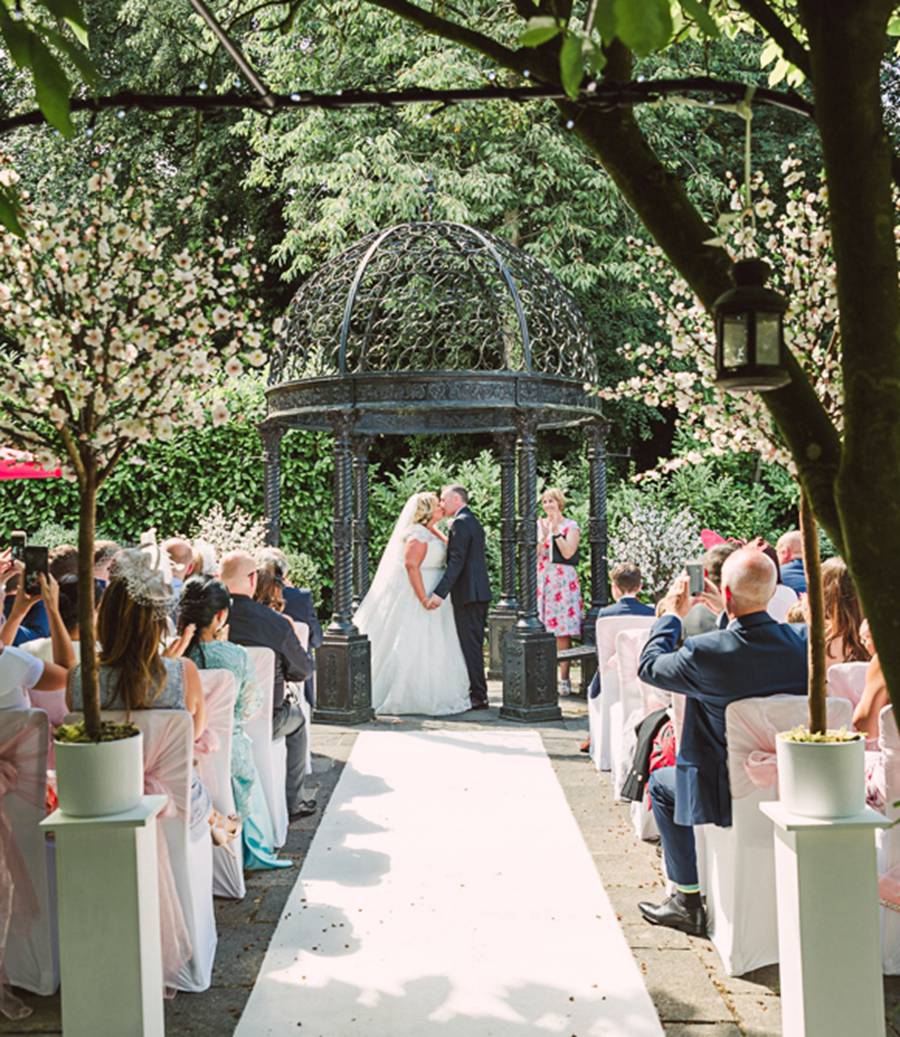 10.This larger black round iron gazebo has more functions. Decorated with flowers, it becomes a romantic wedding venue. Normally, furniture or sculptures are placed inside to create a beautiful scenery in the garden.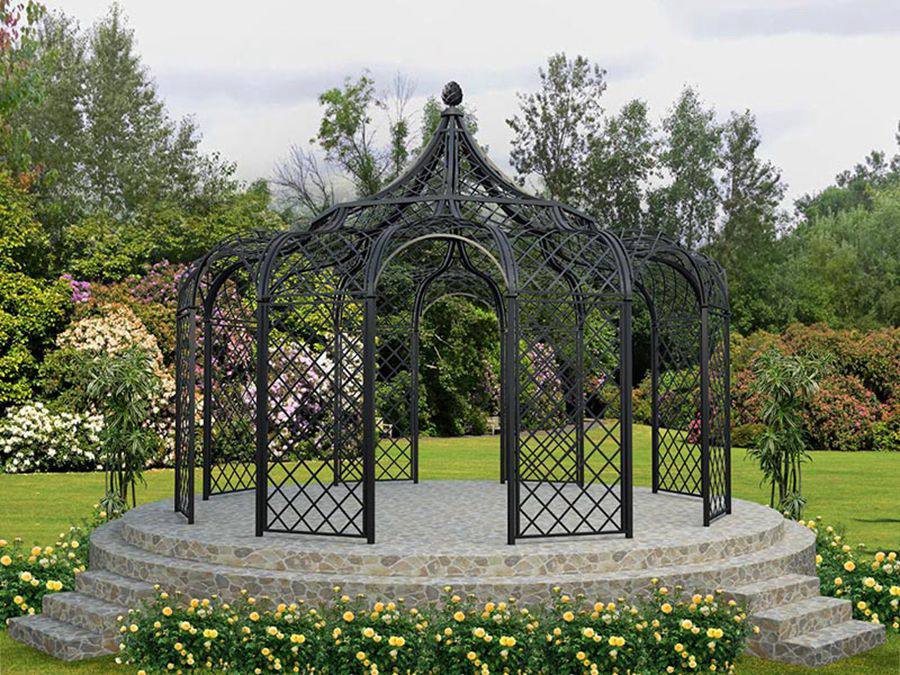 YouFine – 40 Years Professional Factory
YouFine was established in 1983 and has provided different styles of wrought iron gazebo to customers all over the world. Beauty, long-lasting and durability are synonymous with YouFine's cast iron gazebo for sale. As a direct sales factory, YouFine also has the ability to provide you with the lowest factory prices. Heartbeat is not as good as action, you can contact YouFine at any time.