A beloved figure in American history, Abraham Lincoln is commemorated in countless forms. At YouFine, we specialize in creating custom presidential bronze sculptures, including Abraham Lincoln sculptures in multiple shapes.
This blog would provide you with The Most Complete Bronze Abraham Lincoln Statues Collection to choose from.
At the same time, it would show you YouFine's strong ability in customizing bronze sculptures, and solve any purchase problems you may have.
1. Statue of President Abraham Lincoln in Richmond, Virginia.
The life-size bronze statue depicts Lincoln and his 12-year-old son, Tad, sitting on a bench during their historic visit to Richmond on April 4 and 5 1865 to tour the burned-out Confederate Capitol.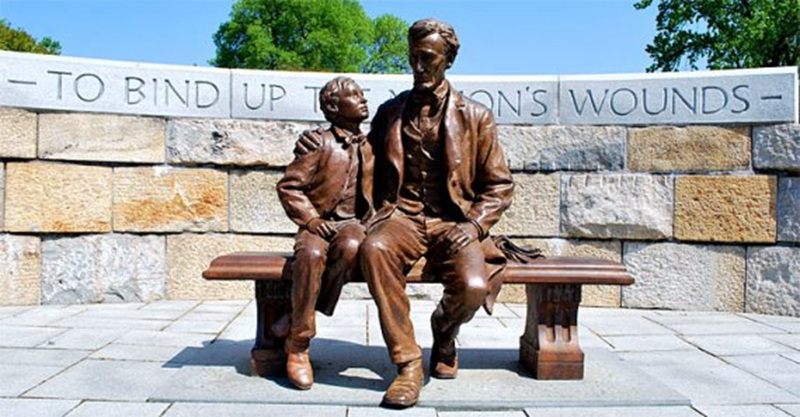 2. "Lincoln" at Liberty Park:
Life-size sculpture of President Abraham Lincoln depicts the former president seated on a bench holding notes from his second inaugural address, delivered on March 4, 1865. The bench, also cast in bronze, allowed the public to sit next to the Lincoln sculpture, touch its features and read the notes on the paper. A sculpture of President Lincoln, one of America's most popular presidents, has grown into a fitting piece of art for Liberty Park.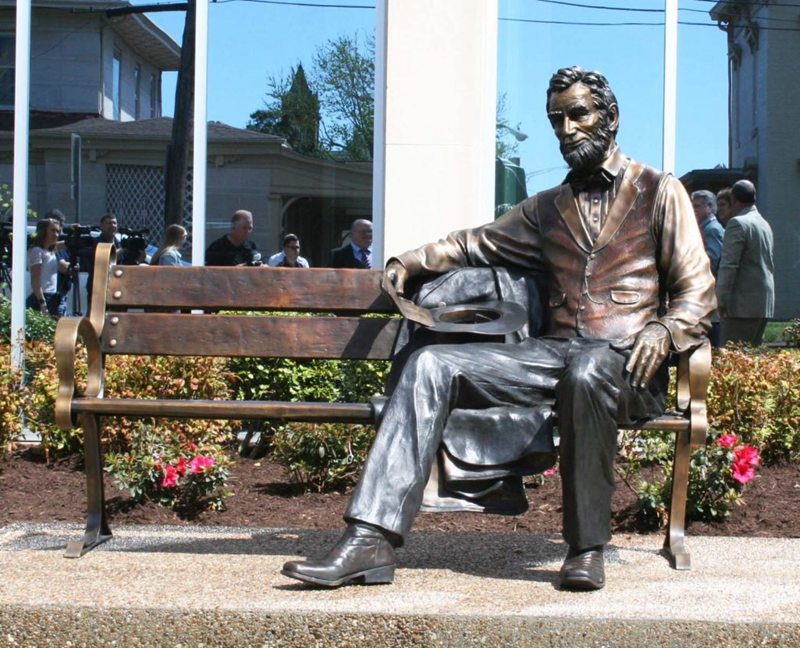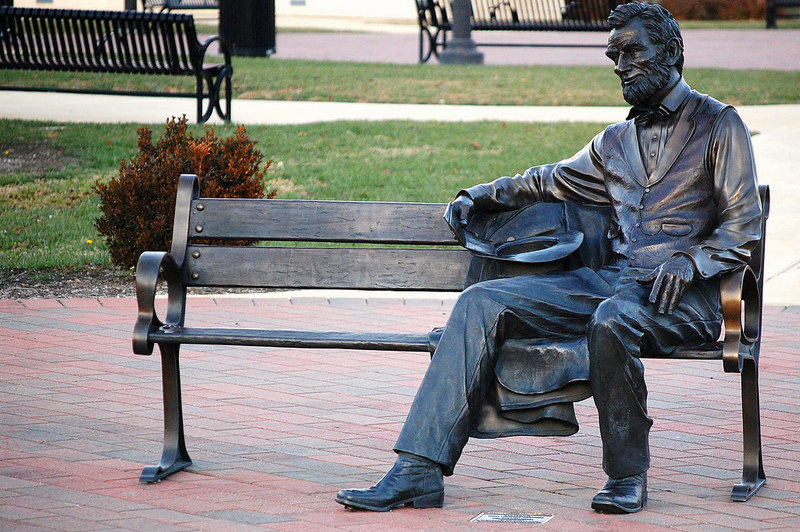 3. Lincoln Memorial Statue:
The Lincoln Memorial Statue is a life-size sculpture of Lincoln seated in a chair. Often found in museums and libraries, these sculptures capture the essence of Lincoln's wise and thoughtful demeanor. The chairs themselves are often intricately designed with ornate carvings and details that add to the overall beauty of the sculpture.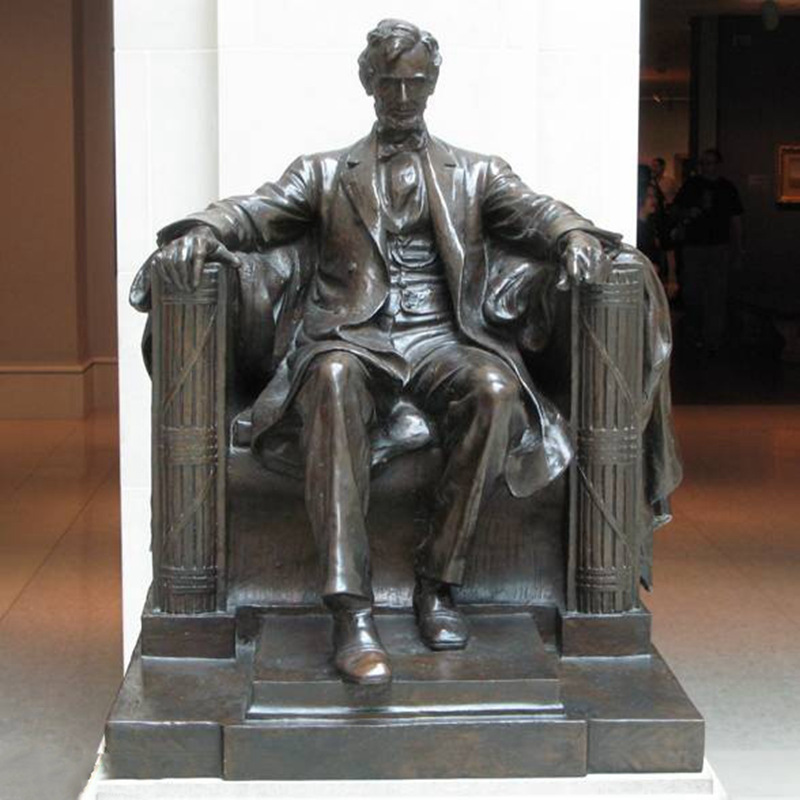 4. Abraham Lincoln Bust:
For those looking for a smaller, more affordable Lincoln sculpture, the Abraham Lincoln Head is a great option. These bust sculptures capture the distinctive features of Lincoln's face, including prominent cheekbones, deep-set eyes and distinctive beard. These statues are a popular choice for personal collections and art galleries. They are a daily reminder of Lincoln's enduring legacy.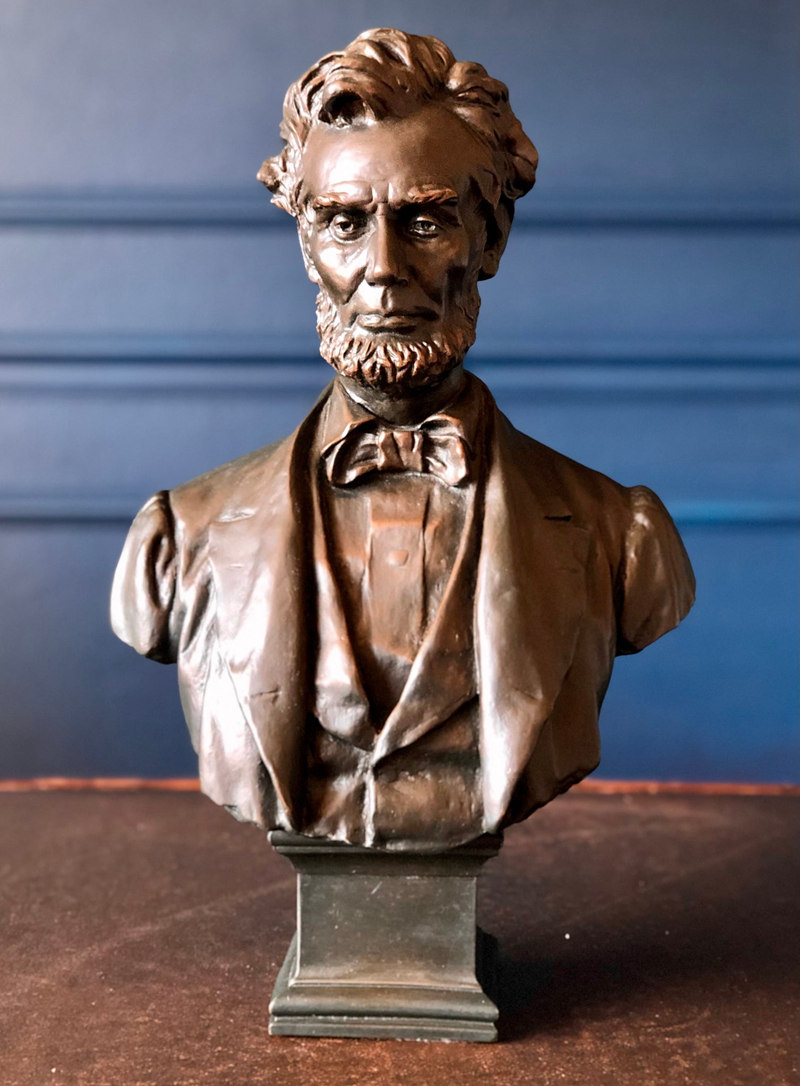 5. Abraham Lincoln Emancipation Statue:
The Statue of Liberation is one of the most powerful and evocative of Abraham Lincoln's sculptures. The sculpture depicts Lincoln standing next to a freed slave, holding the Emancipation Proclamation in his right hand. The sculpture was designed to celebrate the end of slavery and the victory of freedom over oppression. The statue's imposing size and powerful posture make it an iconic symbol of American history.
6. Standing Abraham Lincoln Statue: 
This style of statue shows Lincoln standing, usually with one hand raised, as a sign of speaking or greeting. It is a popular choice for public spaces and municipal buildings.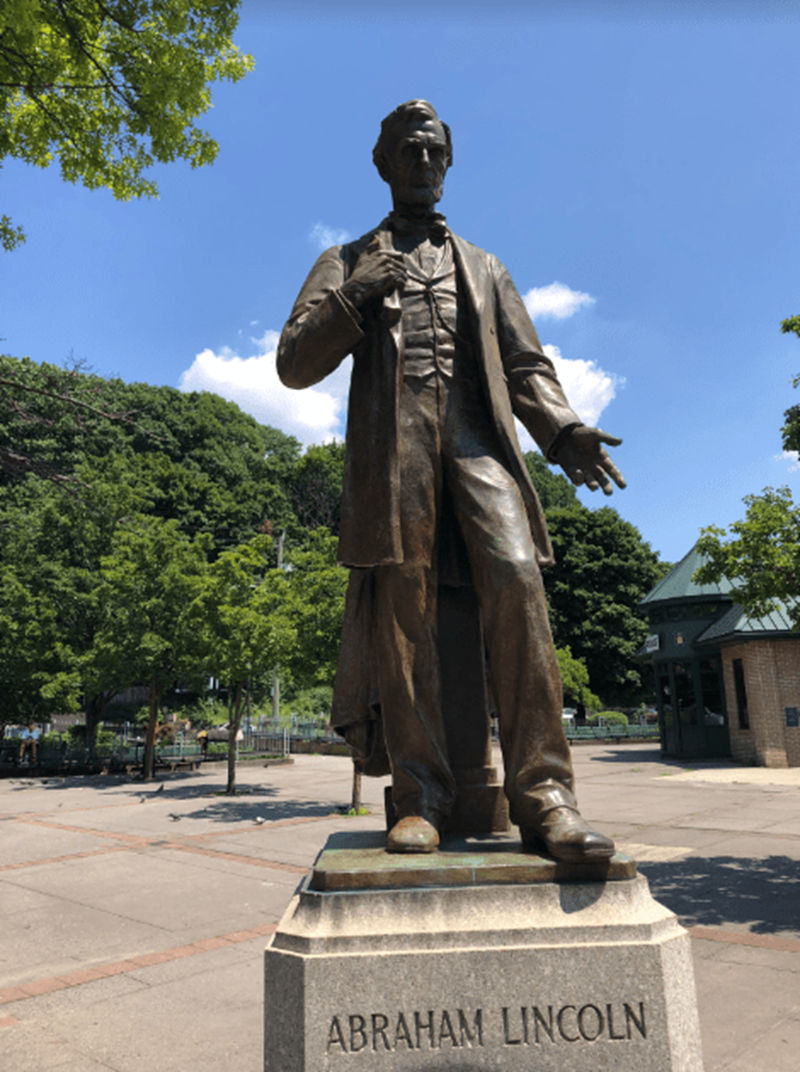 Part 2 : Choose YouFine for Your Custom Bronze Lincoln Statue Needs:
1.The Case of YouFine Customized Bronze Famous Figure Sculpture:
At YouFine, we have custom made many bronze president sculptures and other statues of famous figures for our clients. Our team of skilled craftsmen and sculptors could create highly realistic and personalized sculptures that capture the personality and spirit of each figure.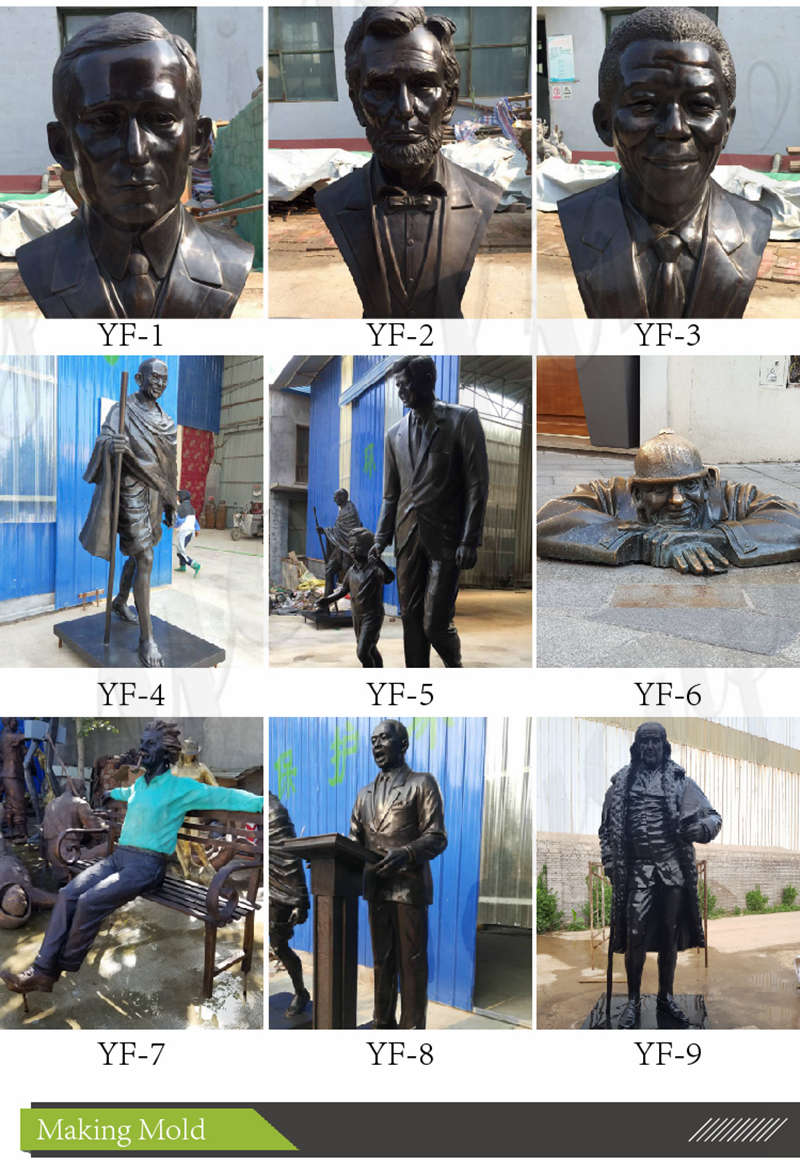 2.YouFine's Professional Bronze Carving Customization Ability:
We know buying a custom bronze statue is a major investment, and we want to make the process as smooth and hassle-free as possible. That's why we back all our statues with a 100% satisfaction guarantee, and we provide frequent updates throughout the creation process, so you could be sure you're getting exactly what you want.
Firstly, at YouFine we are proud to have a team of top clay modeling artists who provided invaluable support during the creation of custom bronze statues. These artists used their expertise to create intricate and detailed clay models of our designs, which were then used to create the final bronze sculptures. Great care is taken with every creation to ensure that each bronze President Statue we create is not only highly realistic and authentic.
Second, our team of highly skilled artists and craftsmen worked tirelessly to capture every detail and nuance of the Presidential portrait, using only the finest materials and techniques to create a truly stunning work of art.
As for personalization, we understand the importance of creating something truly unique and meaningful for our clients. That's why we offer a wide range of customization options, from specific symbols or details to different poses or expressions, to ensure that each statue truly reflects the vision of the President and the client.
3. Solve Your Purchase Doubts:
When it comes to durability, we use only the highest quality bronze and other materials to ensure each statue is built to last. Great care was also taken during the trimming and sealing process, protecting the statue from the elements and maintaining its beauty and integrity.
Additionally, we offer a range of payment and shipping options to suit your needs and budget. From initial design to final delivery, our customer service team is ready to answer any questions you may have about the process.
At YouFine, we believe that custom bronze statues are more than just ornaments – they are works of art that tell a story and capture the essence of their subject. We take pride in our ability to create custom bronze Lincoln statues that are both visually stunning and historically accurate. We know that creating a custom bronze presidential statue is a significant investment, both in terms of cost and emotional significance, and we are honored to have the opportunity to work with our clients to bring their vision to life.