1: Garden Stainless Steel Sculpture Project Display:
YouFine's stainless steel sculpture project display and customer feedback.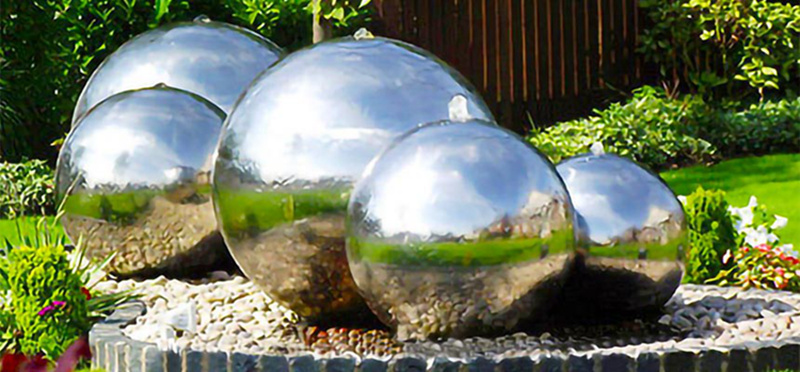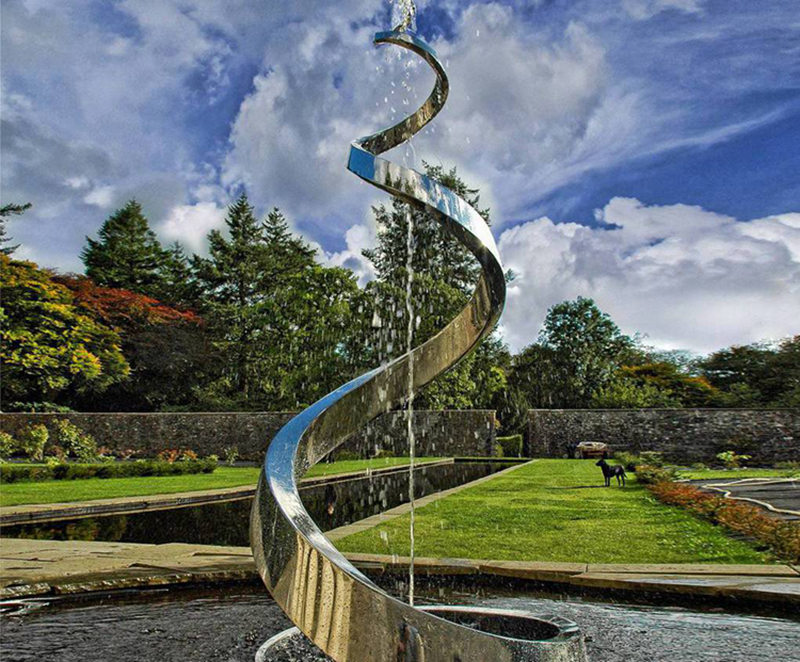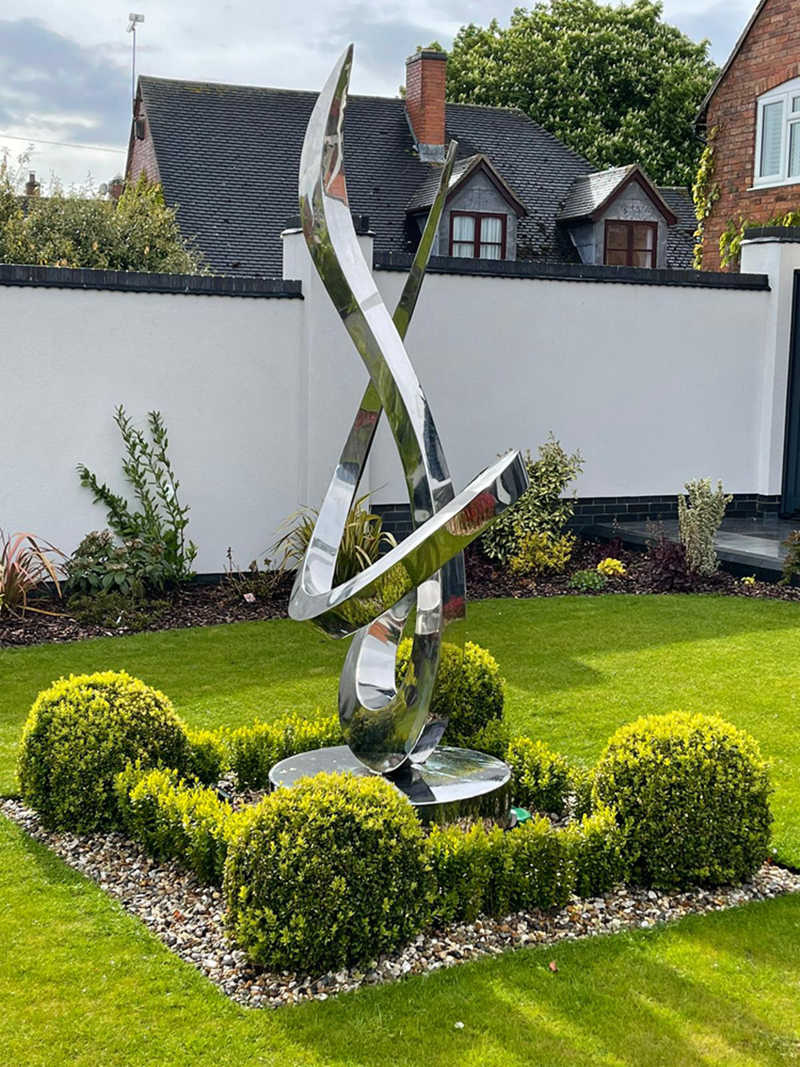 2: Why is Stainless Steel Sculpture So Popular?
In the sculpture family,
stainless steel sculptures
are unpredictable in shape and colorful in terms of surface coloring, which could be designed according to changes in the surrounding environment.
Strong yet lightweight, Garde 304 and 316 stainless steel has an attractive bright lustre and gives it a contemporary look, making it ideal for contemporary garden sculpture.
Because of this, stainless steel modern sculptures are widely welcomed in garden landscapes.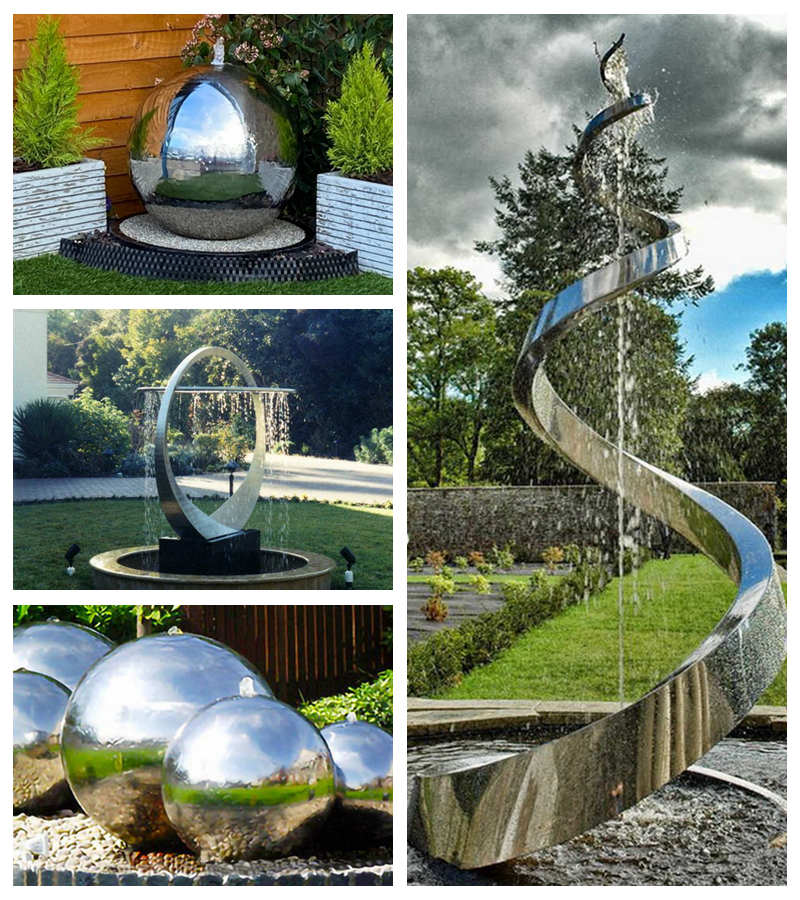 3: Introduction to Sculpture Category:
We divide stainless steel garden sculptures into the following categories according to the material and different surface treatment methods. Stainless steel abstract sculpture, mirror stainless steel sculpture, matte sculpture, stainless steel painted sculpture, stainless steel animal sculpture and corten steel sculpture.
Choosing different sculptures would bring wonderful decorative effects to your garden.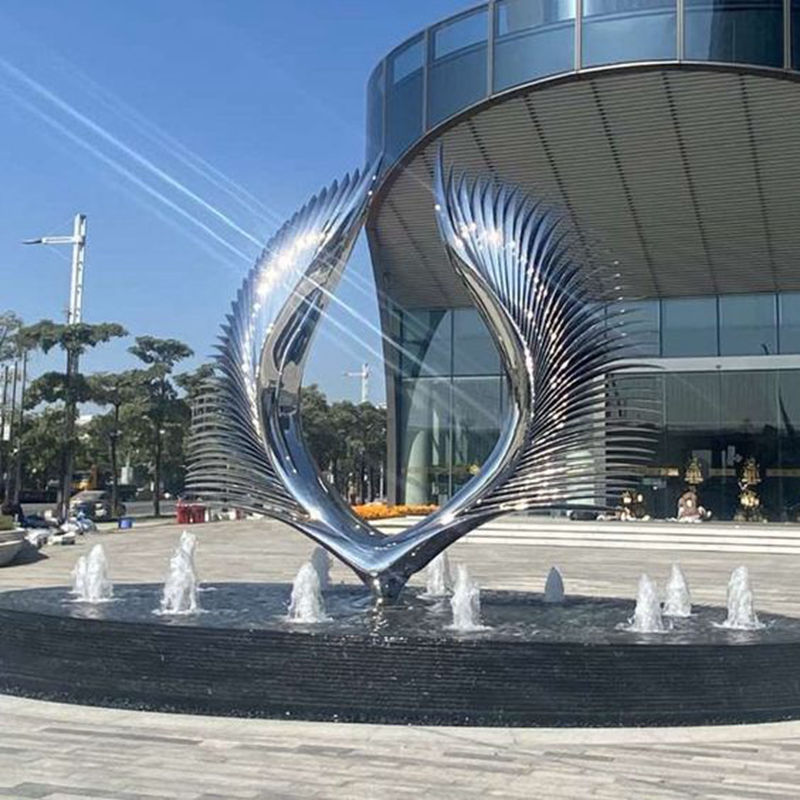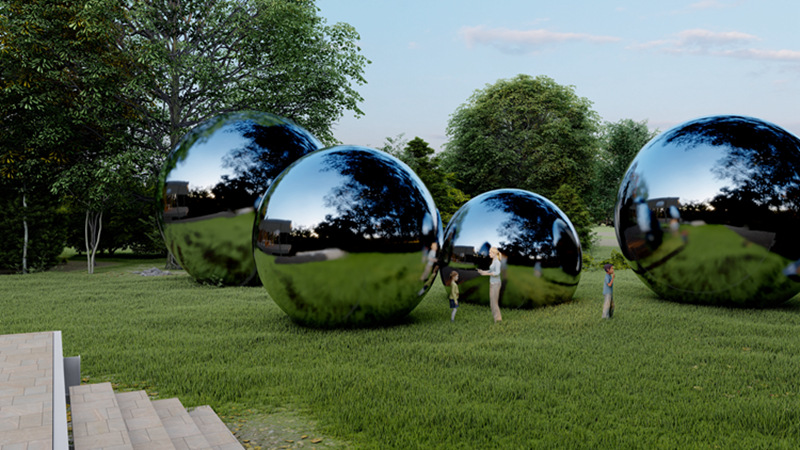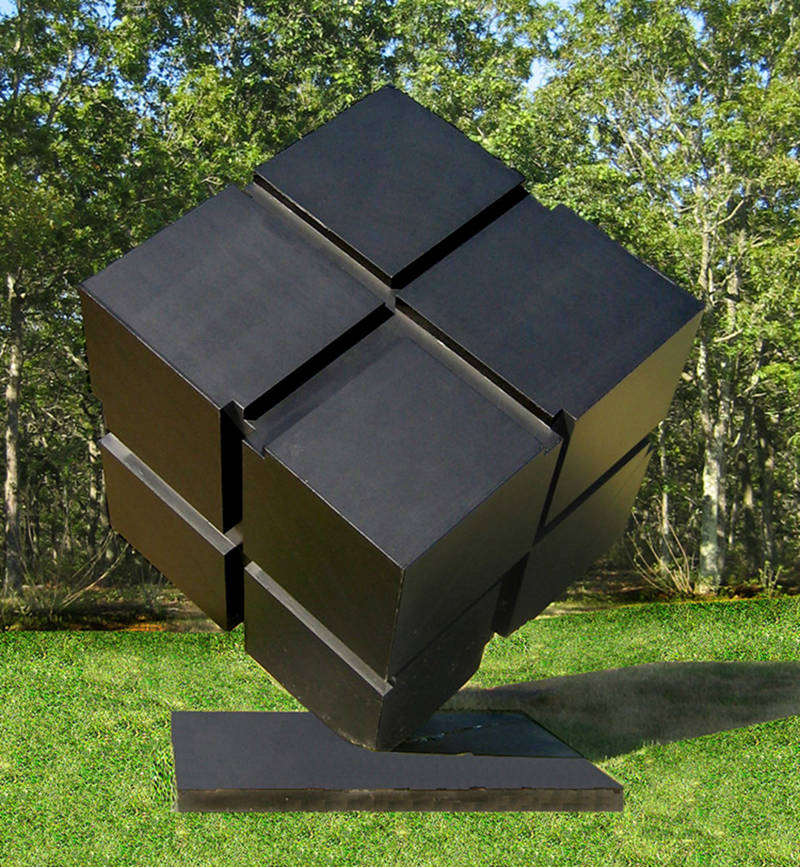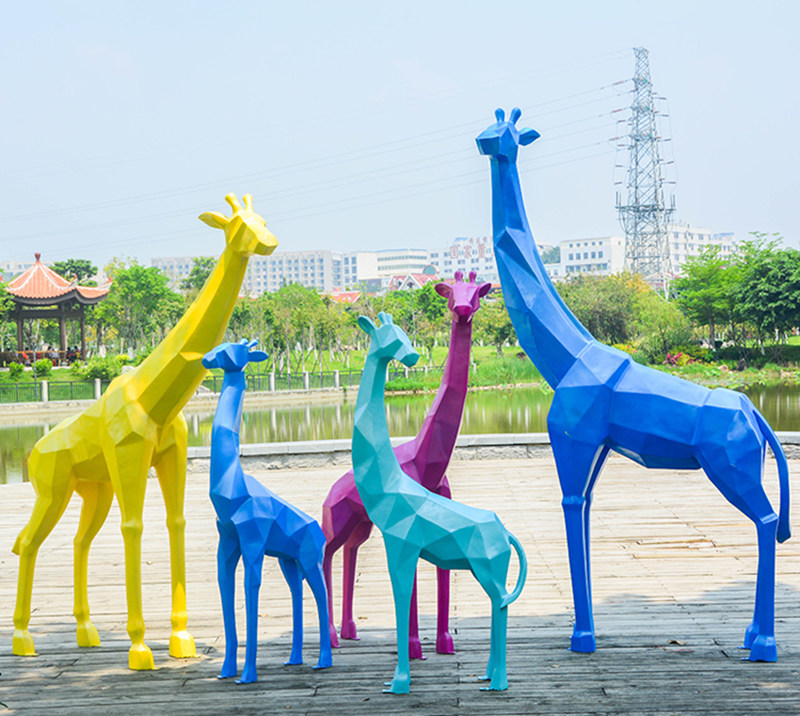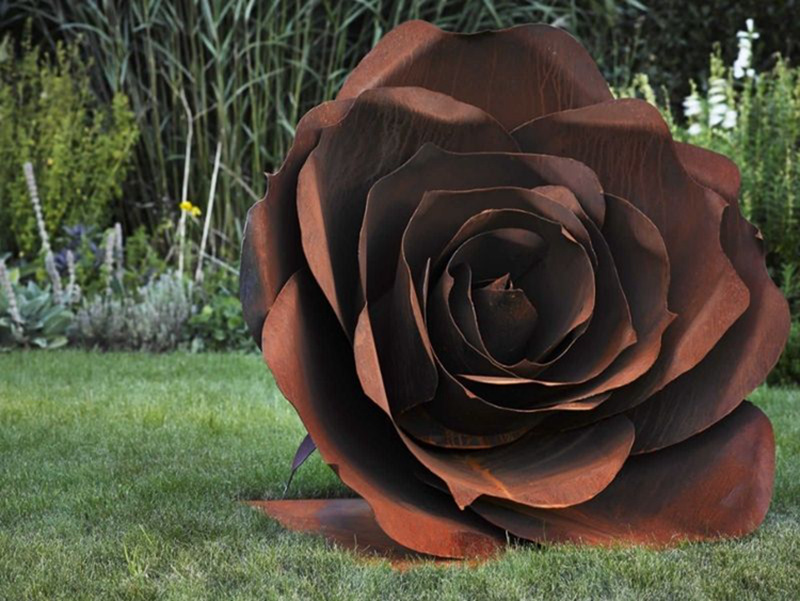 4: What Kind of Sculpture Material is Most Suitable for Garden Decoration?
First, any metal sculpture has advantages and characteristics, and you could choose it according to your preferences.
You could learn about the difference between different sculpture materials.
Stainless Steel:
Contrary to other metals that are susceptible to moisture and require various protective coatings for outdoor use, grade 304 stainless steel is corrosion-resistant and resistant to rust. So it would bring more ornamental value to your garden.
Stainless steel is also a great choice for sculptors because of its strength and durability. A stainless sculpture could stand the test of time in almost any element. Artists also like how stainless could have a rough or cleaner, more polished finish.
As you could see, stainless steel is very versatile and works great for many different art projects! In a word, you could get Creative with Stainless!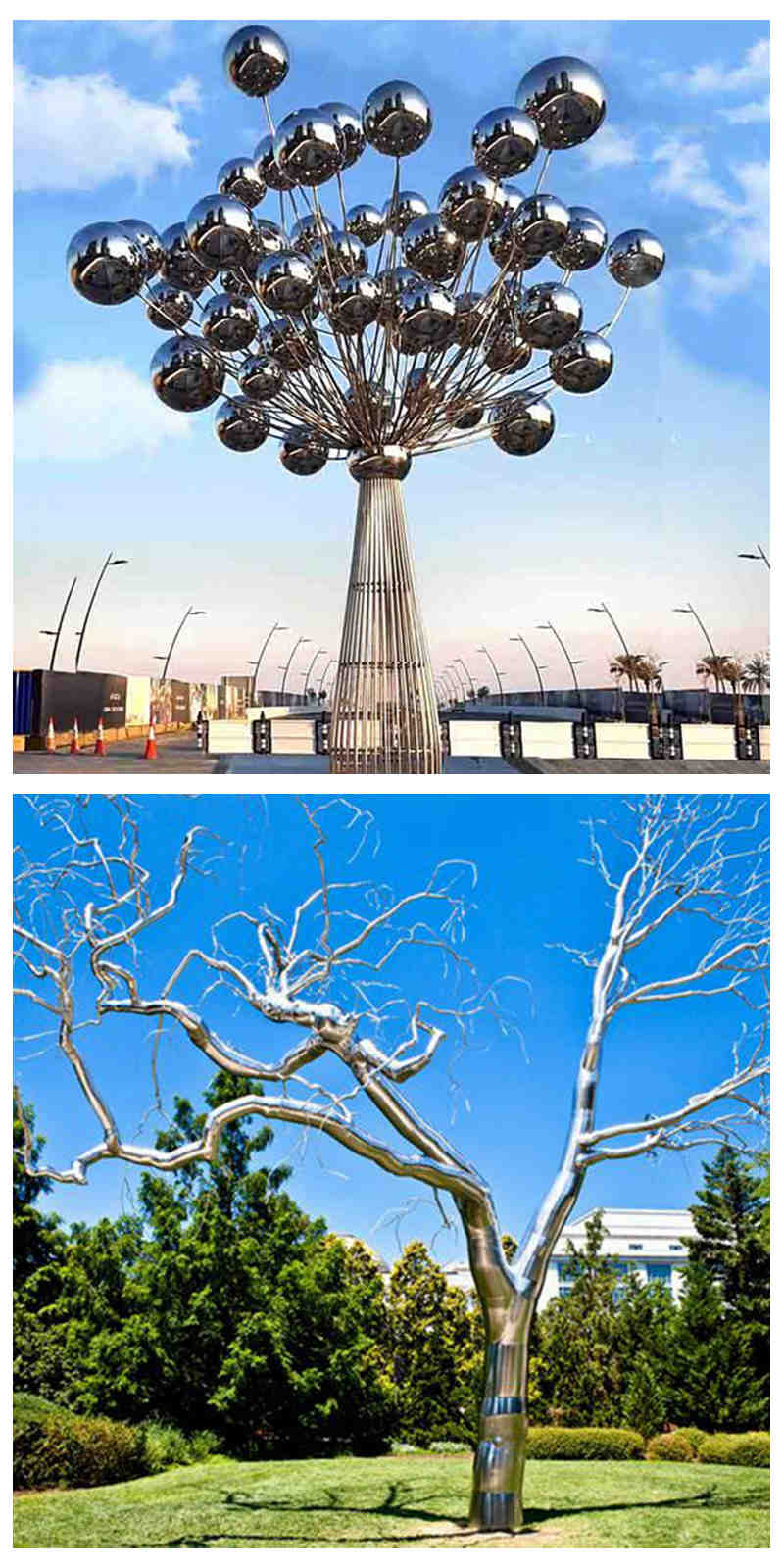 Corten Steel:
<1> Nowadays, there is often a rust-colored steel material in landscape parks-Corten steel, atmospheric corrosion-resistant steel, a low-alloy steel series between ordinary steel and stainless steel.
<2> Its color and texture are very strong, and the cold appearance contrasts with the garden scenery. What makes it special is that when exposed to the elements, the surface forms a protective layer against corrosion over time. Therefore, the service life of corten steel sculpture is more than 80 years, and the weathering steel that looks rusty on the outside is very durable, which is why weathering steel sculptures are so popular.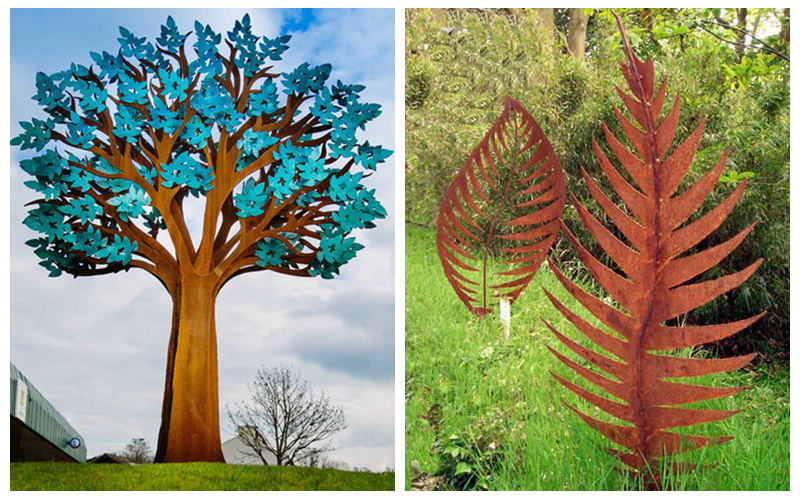 5: Popular Metal Sculpture Recommended:
YouFine is the most comprehensive sculpture supplier in China, and we always pay attention to the fashion trends of sculptures worldwide.
We specialize in the production of various classic styles as well as popular artist sculptures. In addition, we also have professional design and innovation capabilities. Many stainless steel garden sculptures created by YouFine have become popular styles in the industry.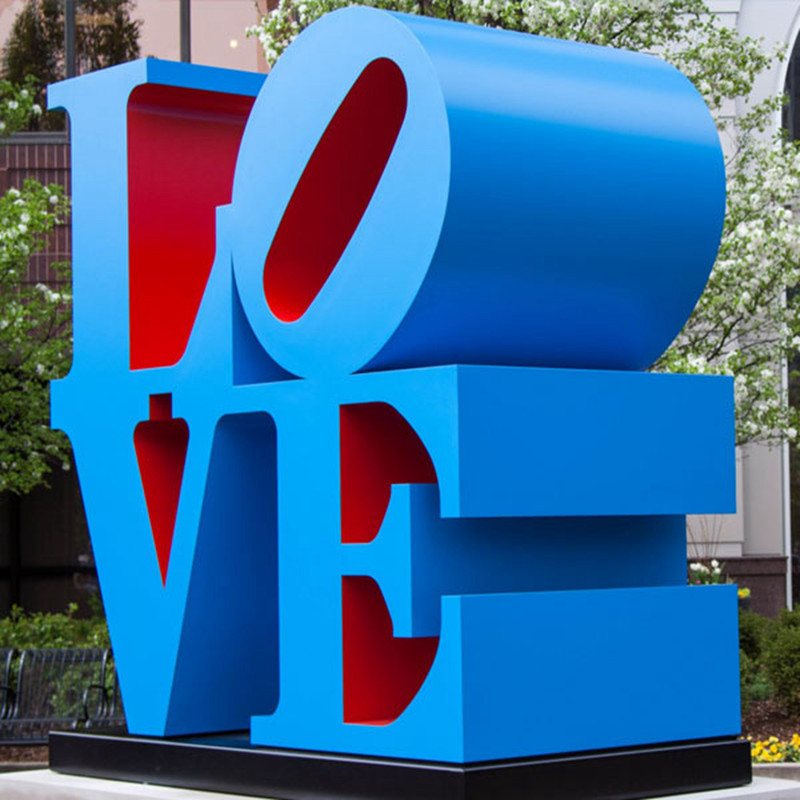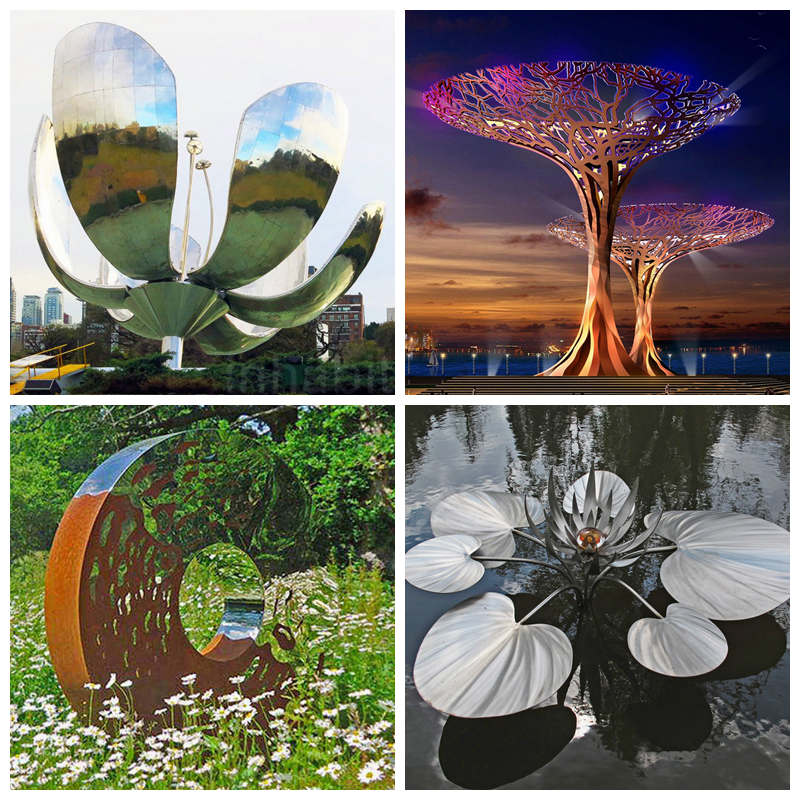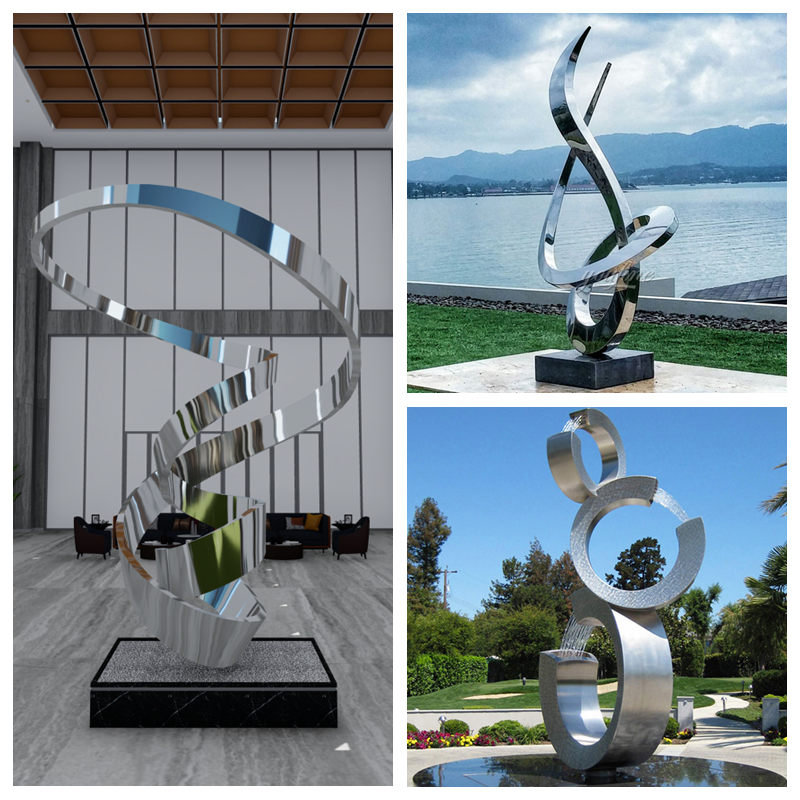 6: YouFine Exclusive Design Customization:
<1> Drawings vs stainless steel sculpture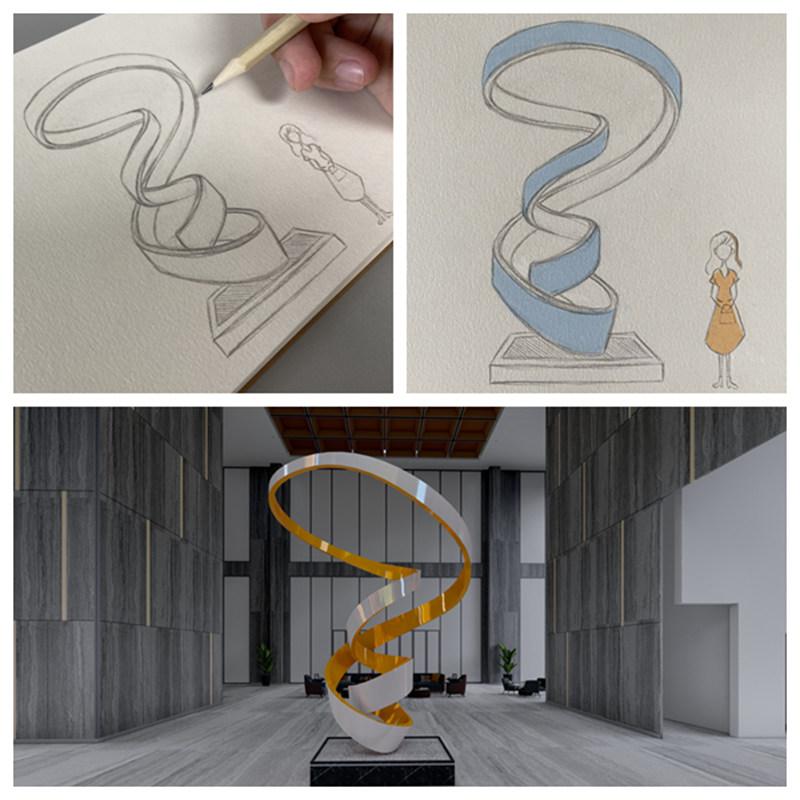 <2> 3D rendering vs stainless steel sculpture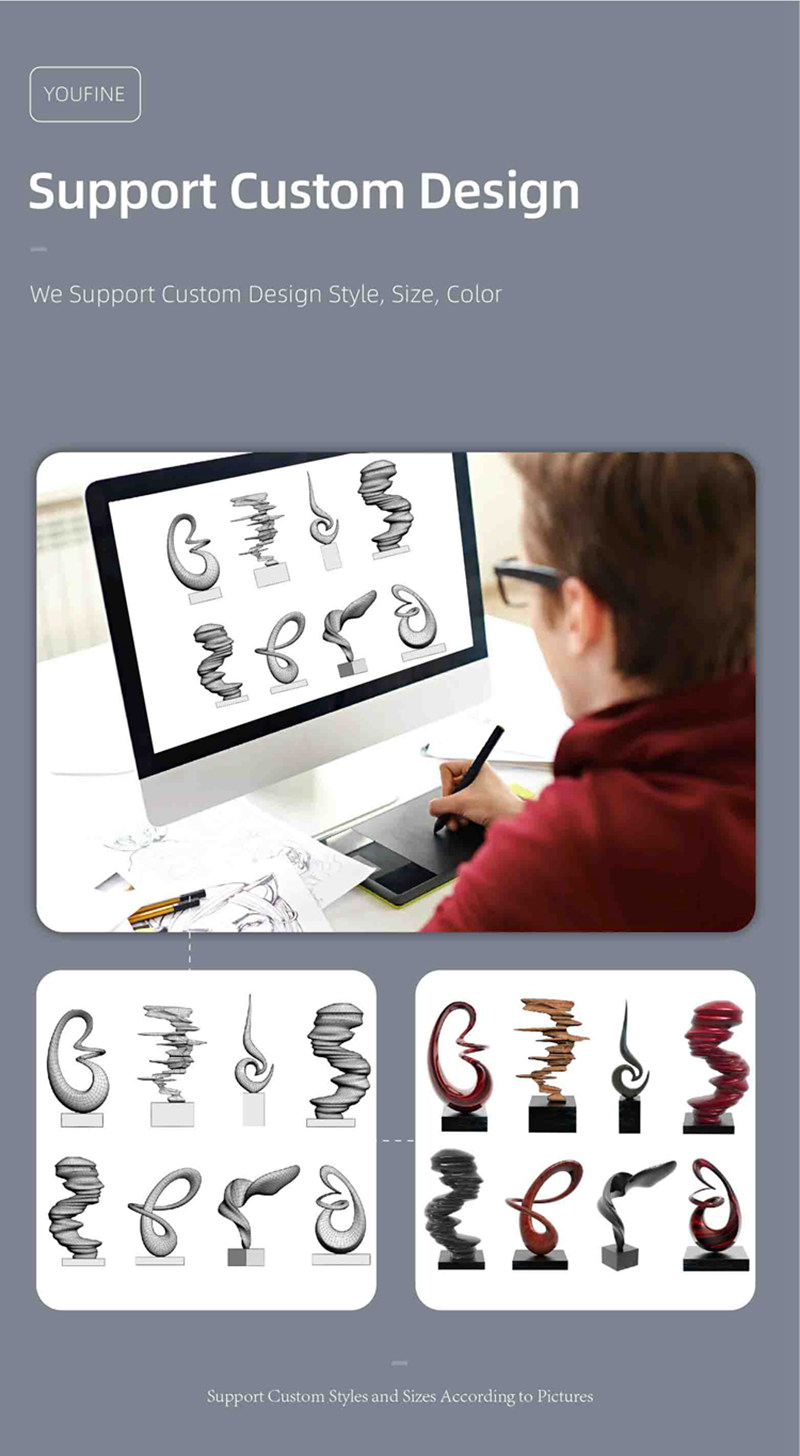 <3> 3D foam model printing vs stainless steel sculpture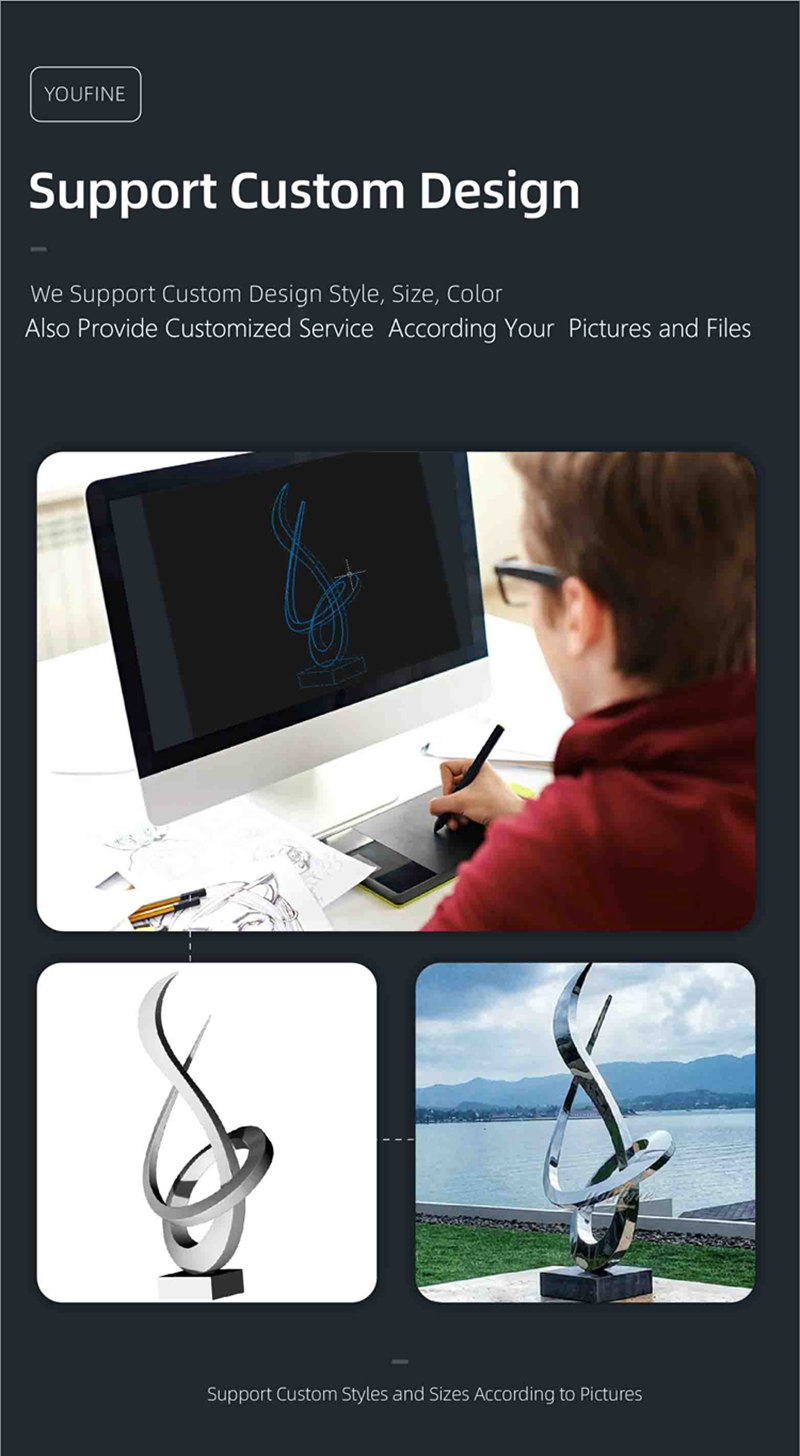 7: Beautiful Feedback from All Over the World:
YouFine's customers come from all over the world, and our goal is to make YouFine's sculptures spread to every family. What's more, we could become very good partners with many customers. YouFine has a lot of beautiful customer feedback, which also means that YouFine is a trustable sculpture supplier.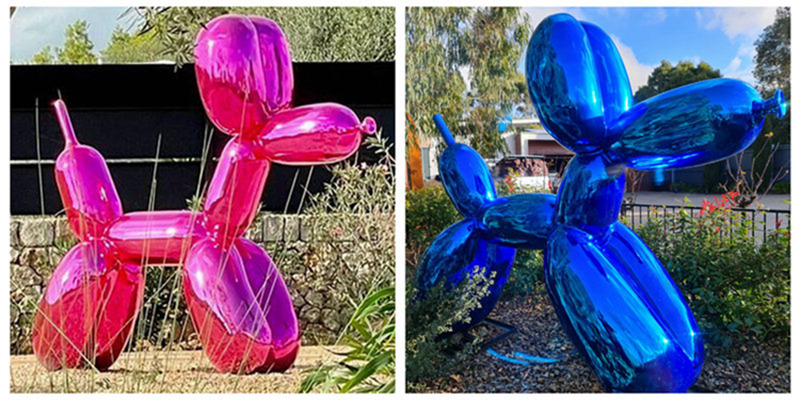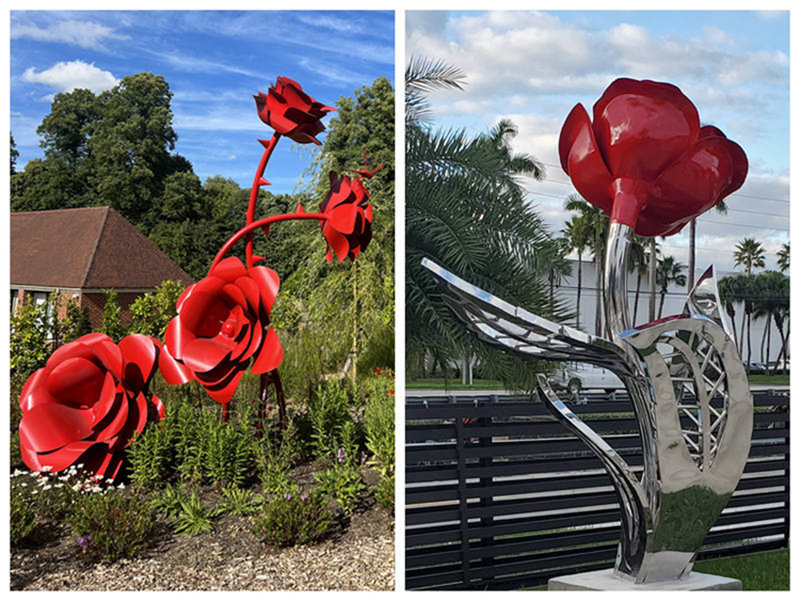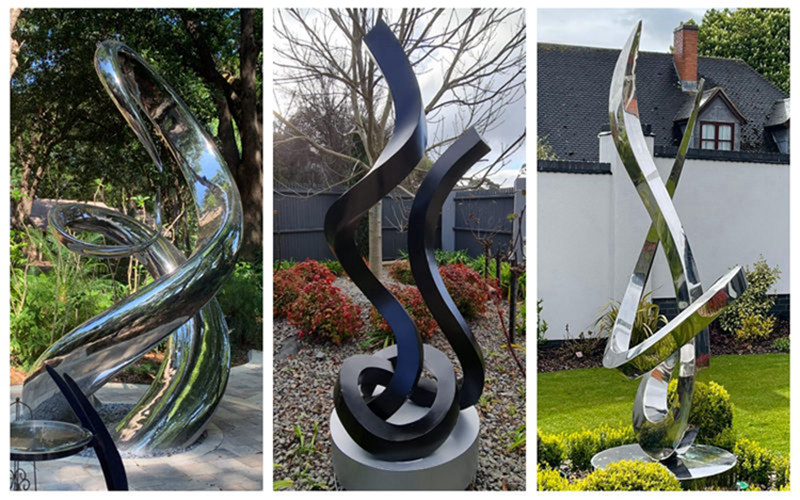 Here is the complete selection of stainless steel garden sculptures. Any style and size could be customized according to your preferences. A unique stainless steel sculpture could add fun and beauty to your garden. And YouFine, as the best stainless steel sculpture supplier in China, would realize all your imagination with high-quality service and quality.