Matteo Pugliese who created the famous Extra Moenia Statue was born in Milan in 1969 and moved to Sardinia with his family in 1978, where he lived for 12 years. While in Sardinia, he developed a great interest in sculpture and art, and without any formal art education, he started making art. After finishing his high school studies in ancient Greek literature, he went to Milan to study contemporary literature.
Compared with simple sculpture creation, Matteo has profound artistic theoretical literacy, especially immersed in classical art. He first held a personal exhibition at his own expense with the encouragement of his friends, which received a great response. Eighteen months later, his official solo exhibitions were held in Milan and Brussels. His works are now in the permanent collection of museums in Milan and are exhibited around the world in London, Hong Kong, and Rome.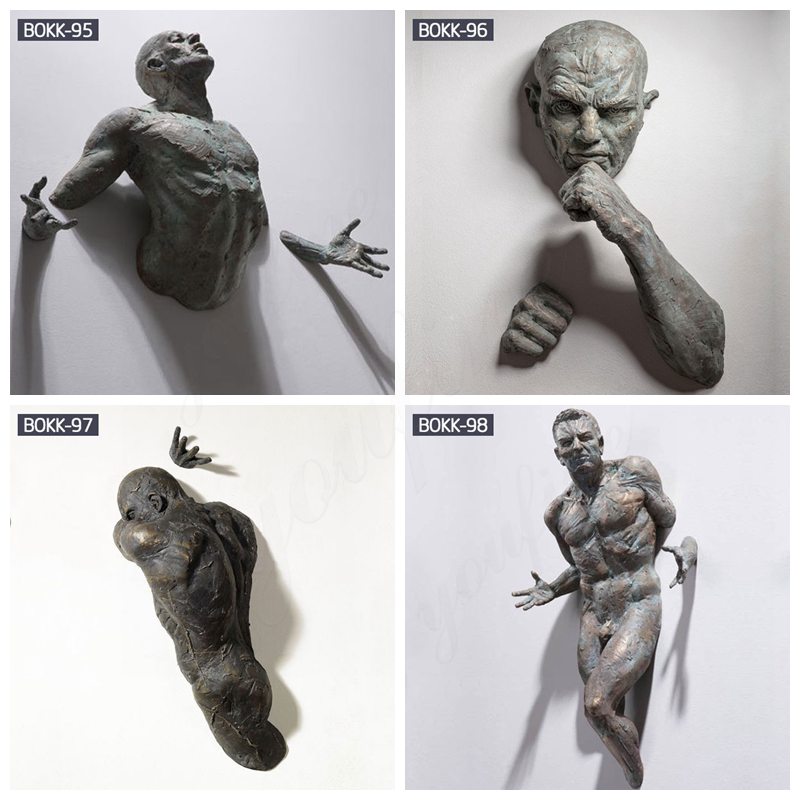 People Breaking From the Wall, a series of bronze sculpture projects by Matteo from 2009 to 2013. The sculpture depicts the different forms of people breaking free from bondage, and Matteo shows a gesture of extreme resistance and pursuit of freedom. The sculptures solidified under his shaping seem to have endless vitality.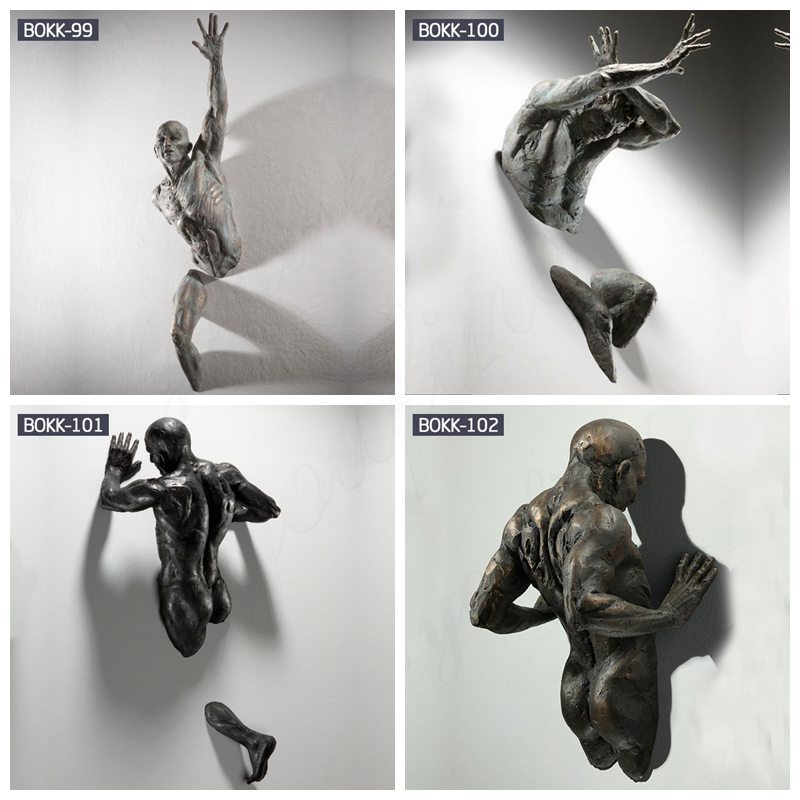 The works of Italian sculptor Matteo Pugliese, through the depiction of people breaking free from the shackles of the wall, show the attitude of people pursuing freedom, and at the same time, they are also a vivid embodiment of the strength and beauty of the human body. The depiction of the man's body and the display of strength is one of the highlights of the sculpture. His sculptures continue the classic Italian sculpture tradition of the Renaissance, paying great attention to every muscle and bone.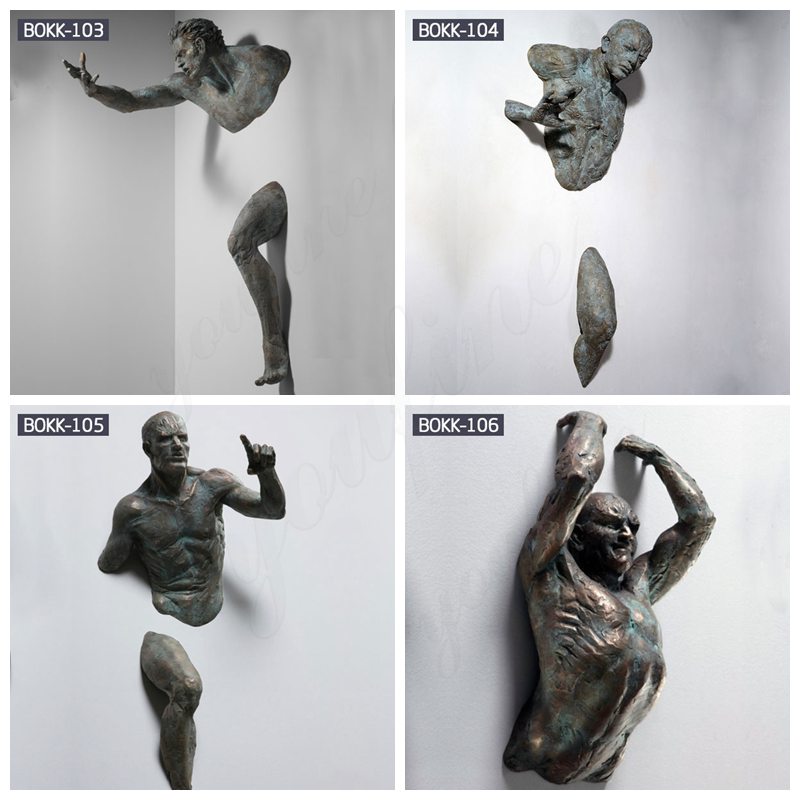 The YouFine factory
has provided many
1:1 replicas of these famous statues
for you to choose from. Our specialized design team is formed with many outstanding designers. They have rich experience in making replicas of different sculptures. They would spend much time and energy observing the original design in order to perfectly make the replica.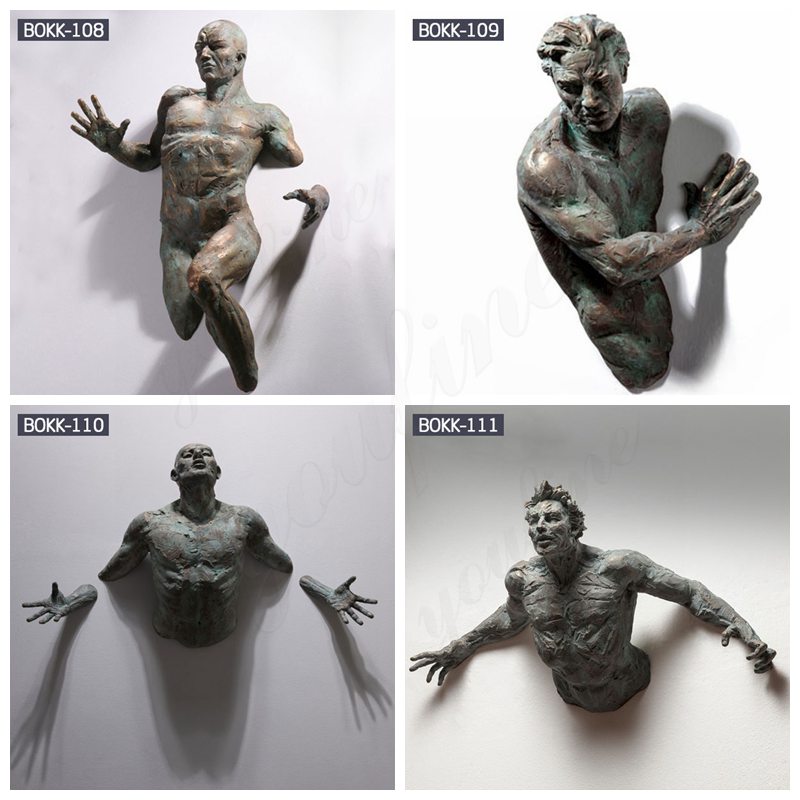 The YouFine factory insists on applying
the traditional lost wax method
that has more than 3000 years of history. A group of professional bronze casting masters make full use of their superb techniques and treat all of our sculptures seriously. Although this method would consume more raw materials, it would have a long service life. The replicas made by the YouFine factory must be a good choice for you.