Ancient Greek mythology in the lunar three: Phibi symbol of the new moon, Selene symbol of the full moon, Artemis symbol of the moon.
Artemis, Roman mythology, also known as Diana, the daughter of Zeus, and Leto, Apollo's twin sister, is the Greek goddess of hunting mythology, one of the main gods of Olympus twelve.
The favorite animal of Artemis is the elk. Byzantine literature said the birth of the suffering experience affected her concept. Father Zeus sent her a gift, Artemis chose eternal chastity, quiver, and away from the mountains and so on earth.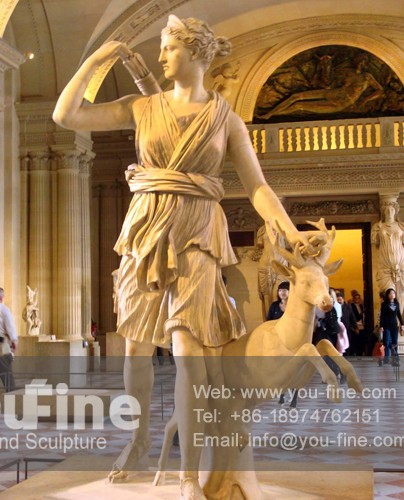 There are many 
Artemis marble sculptures
, this piece may be the most famous one. The sacred deer of Artemis followed her in the sculpture, and one of her hands was drawing an arrow from the back of the arrow.