More and more large stainless steel abstract sculptures have become the obvious choice for modern squares, gardens, and seaside decoration. Stainless steel sculpture with its own good ductility and multiple surface treatment has become a popular trend in outdoor decoration, especially in large places.
1. 2023 Stainless Steel Abstract Sculpture Popular Style:
A large stainless steel abstract sculpture looks so shiny against the blue sky. This is one of the most popular outdoor abstract sculptures in 2022. It consists of many encircling curves, inspired by the fluttering ribbon. When one sees this stainless steel abstract ribbon sculpture, one may be able to imagine a ballerina dancing or a free spirit.
In contemporary decorative arts, each unique stainless steel abstract sculpture design would bring a different change to the environment and humans.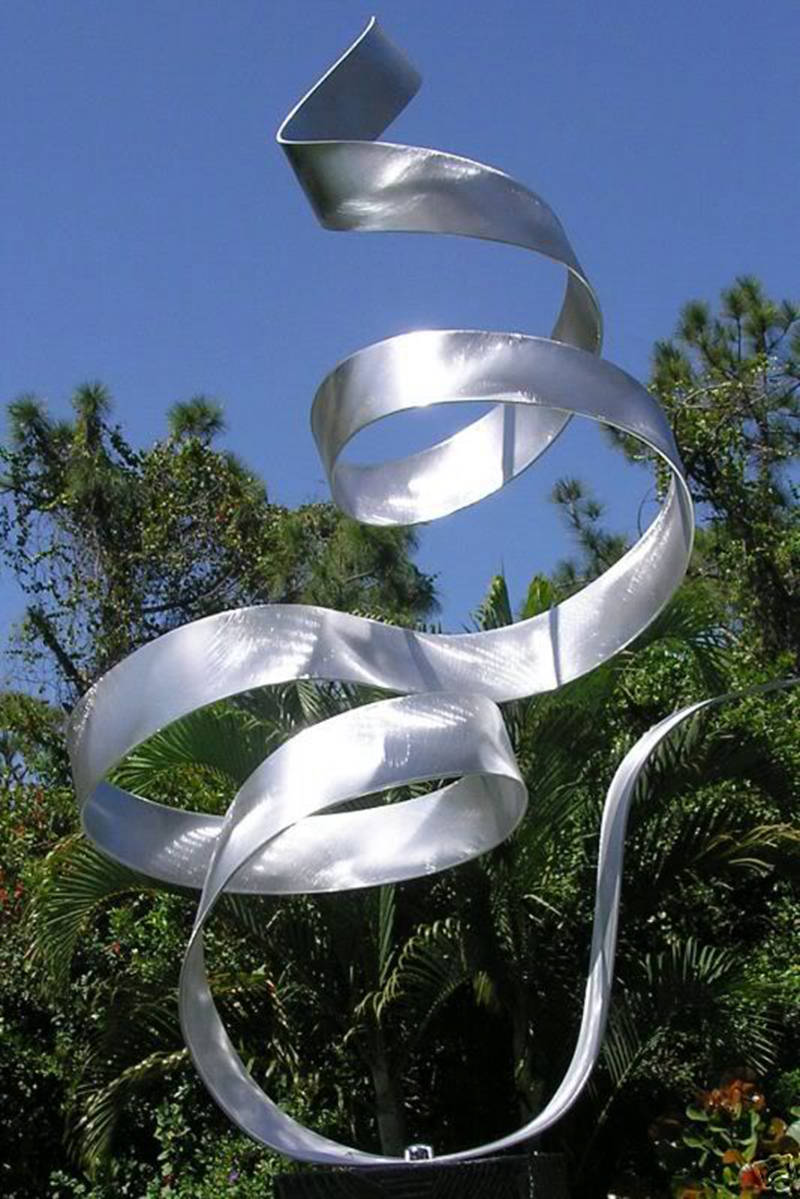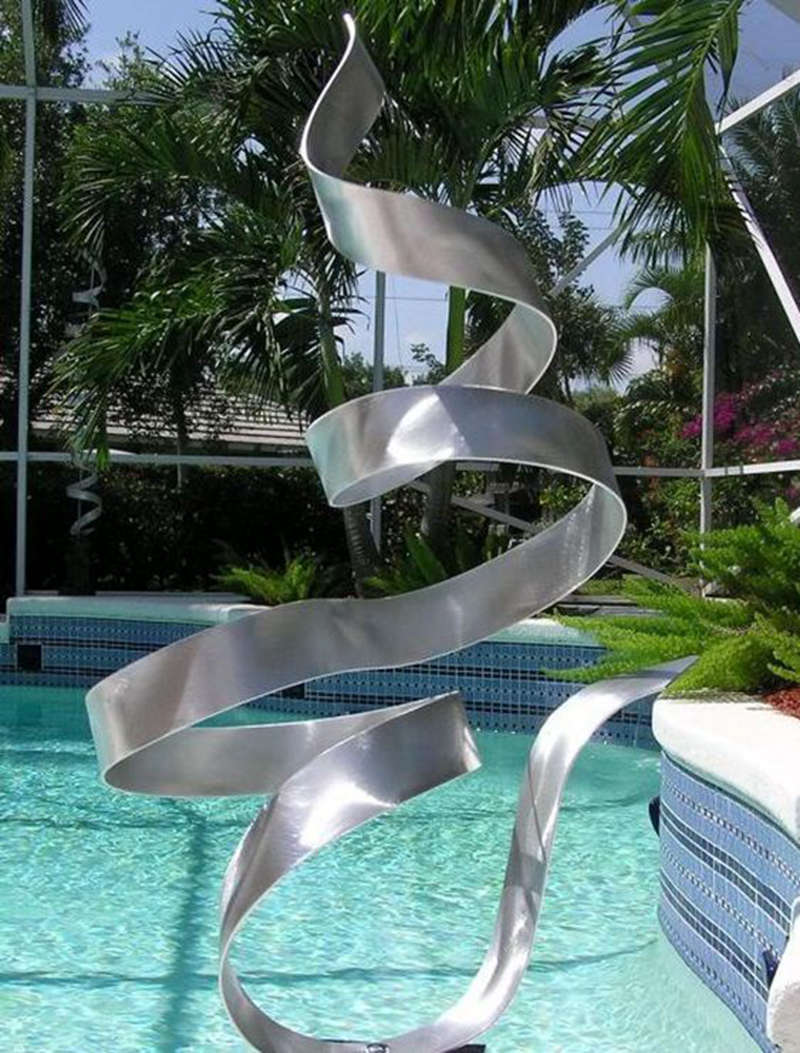 2. Why Choose Stainless Steel Sculpture as Decoration?
There are many materials that could be used as installation art sculptures, such as stainless steel, aluminum, bronze, marble, iron, fiberglass, and so on. Not only that, each type of material and quality and type of distinction.
Usually, if you need an exquisite outdoor decorative sculpture, YouFine recommends choosing the higher quality 316 stainless steel sculpture. This sculpture is resistant to rain and atmospheric corrosion, so it could adapt to long-term outdoor environments. In addition, stainless steel is versatile. Its surface treatment is also divided into mirror, matte, wire drawing, painting, and so on.
Therefore, stainless steel sculpture could meet both the durability of outdoor places and versatility, the design of the appearance would undoubtedly attract more people's attention.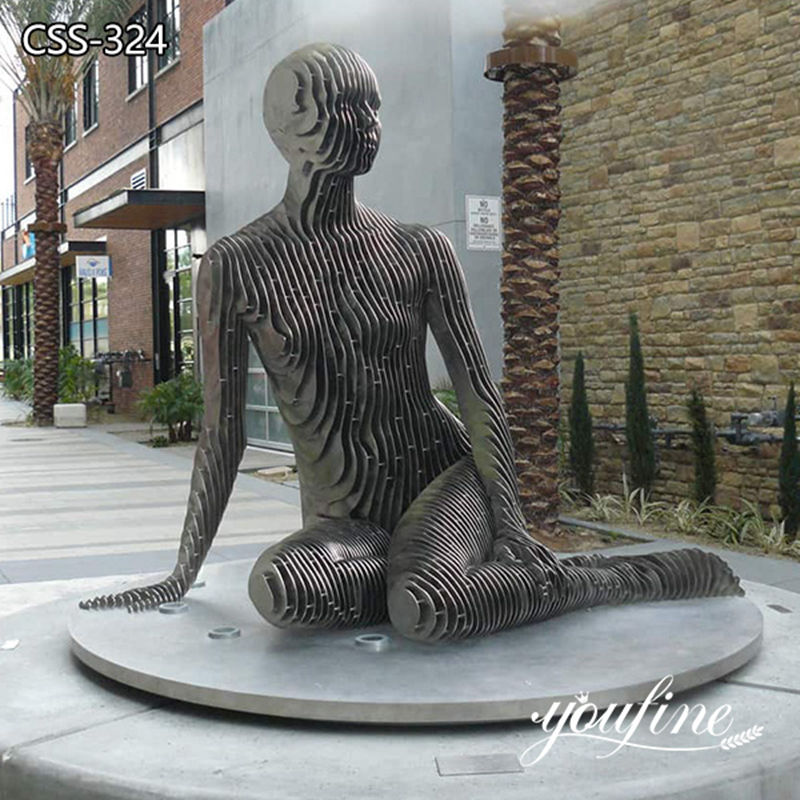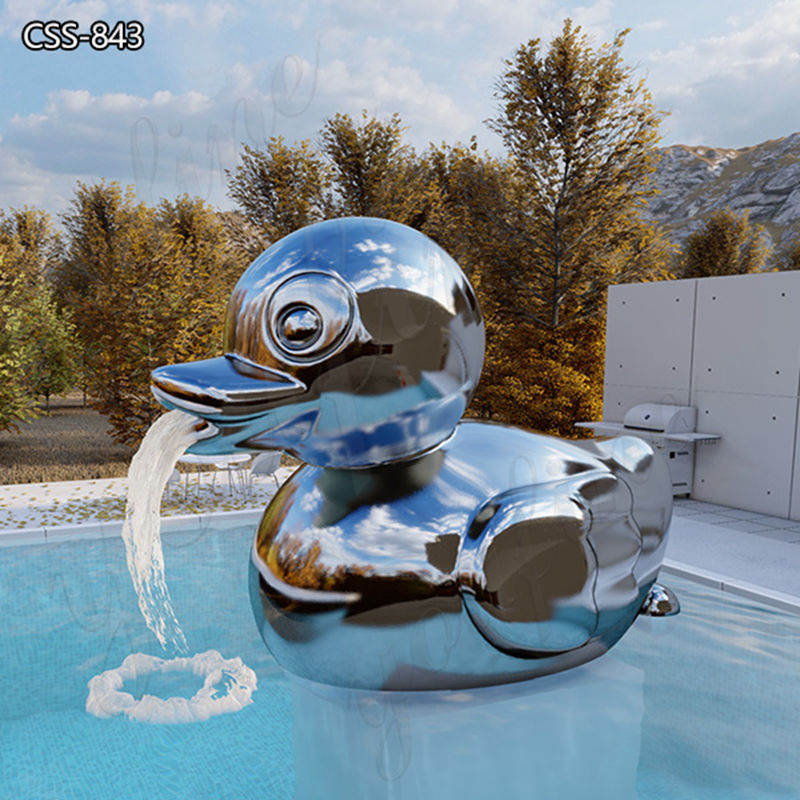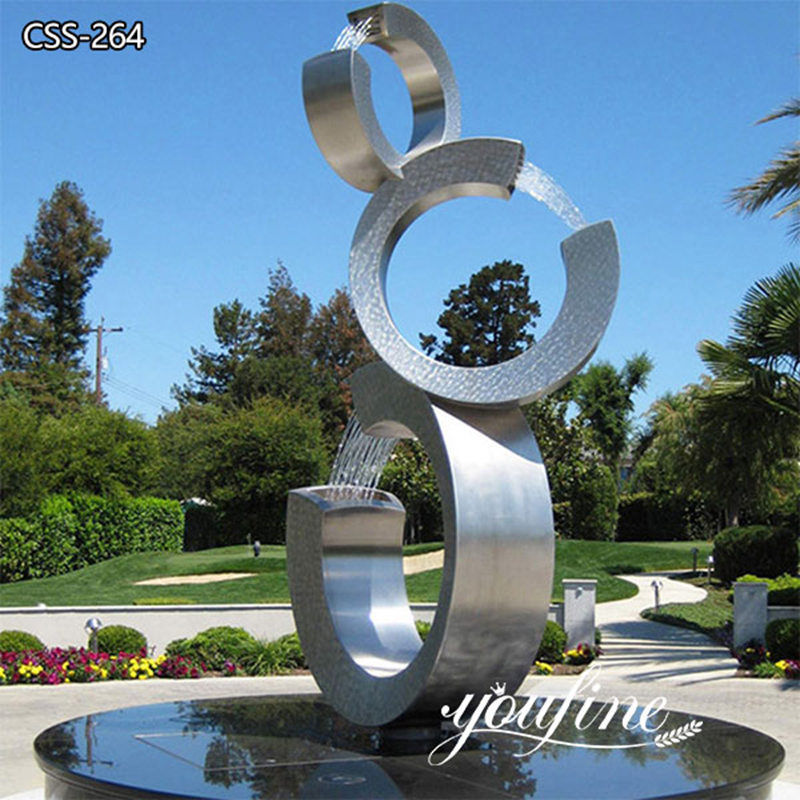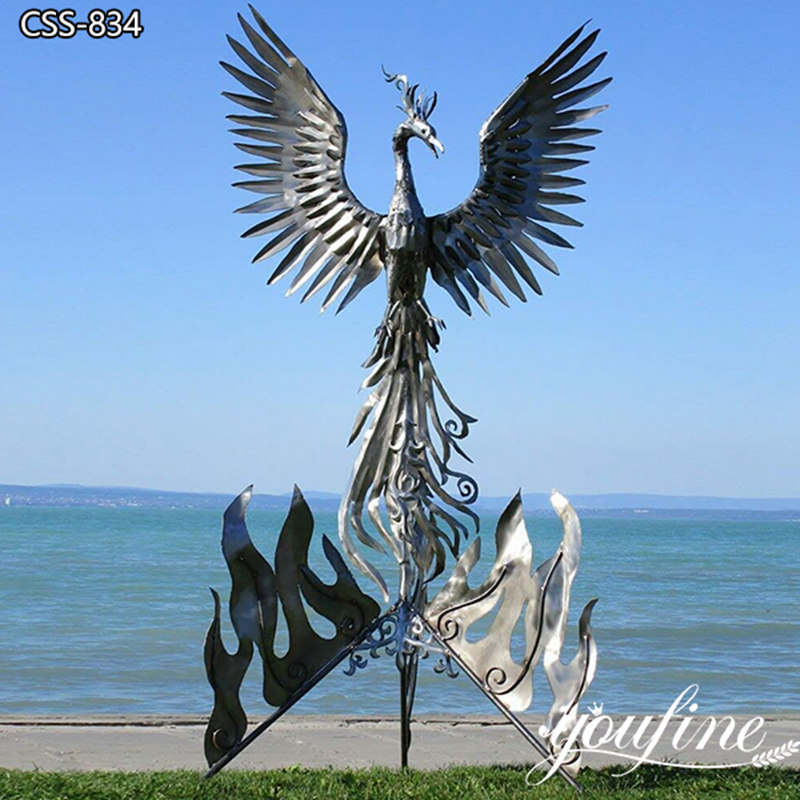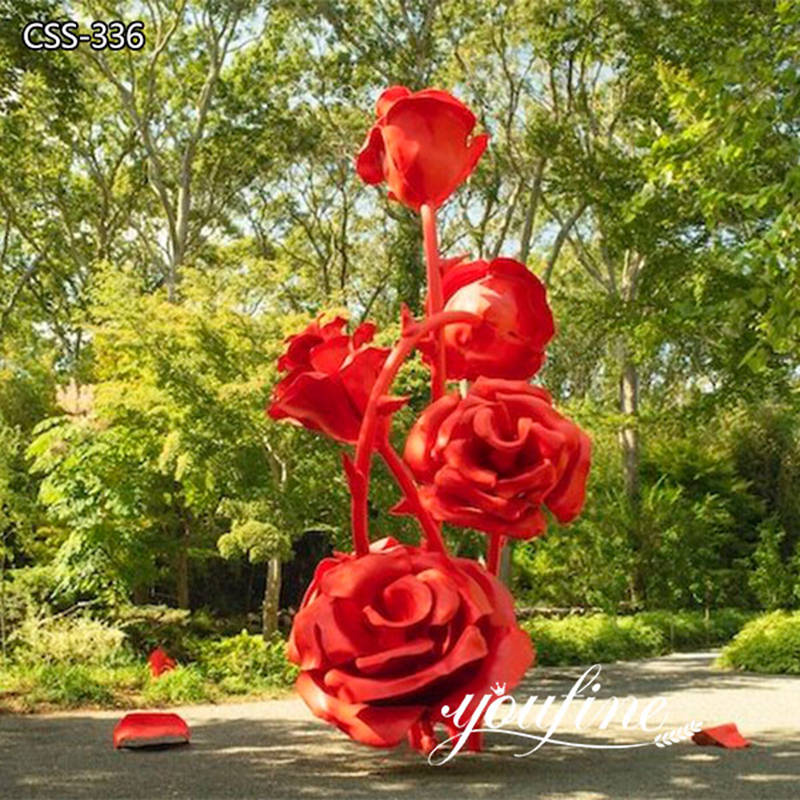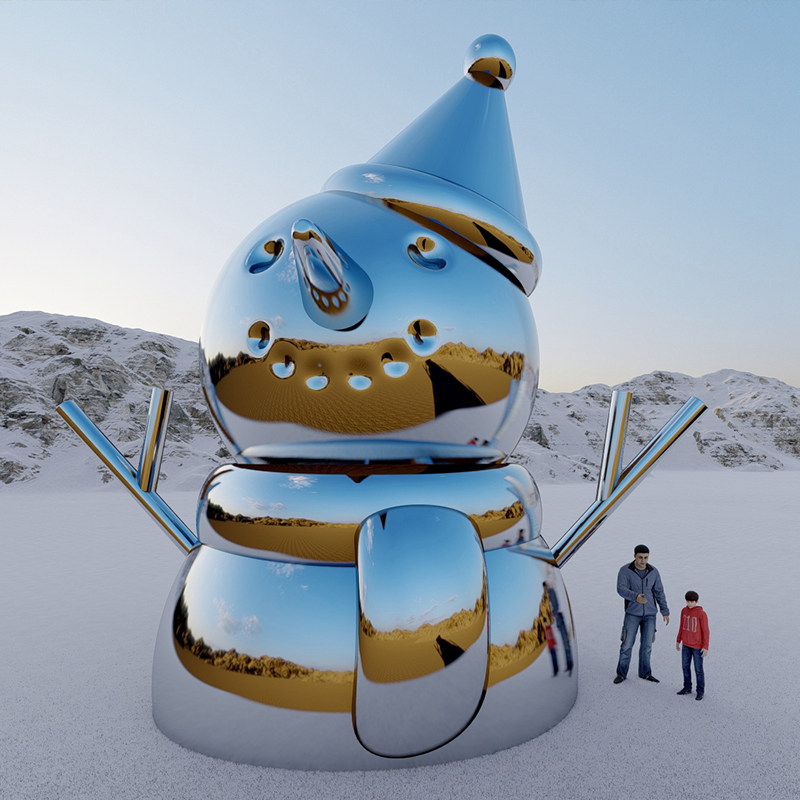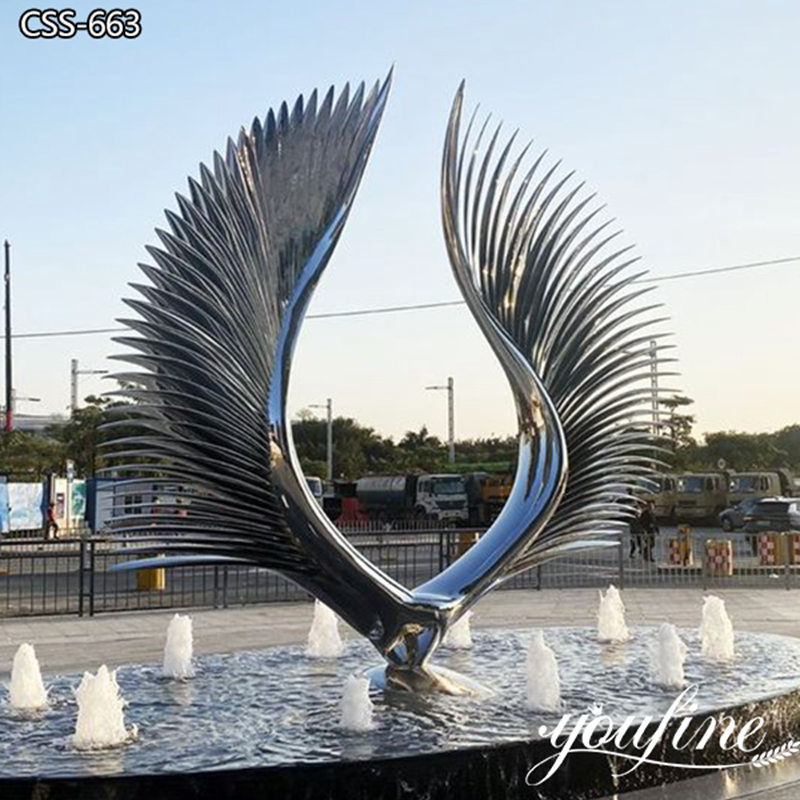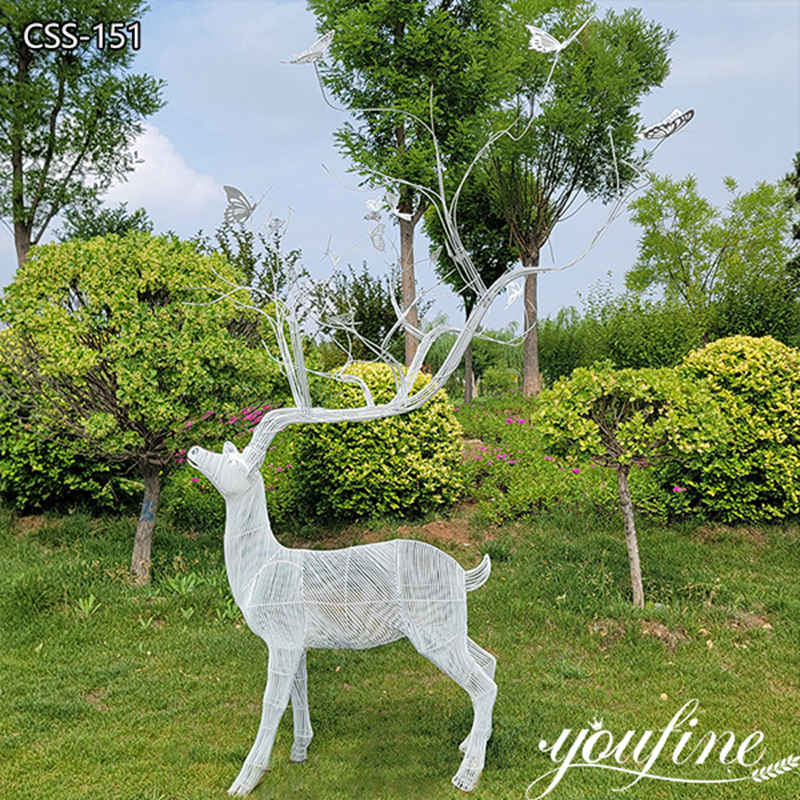 3. How to Choose the Right Stainless Steel Abstract Sculpture?
According to the needs of the favorite and place to choose the right sculpture is particularly important, regardless of the time.
For Public or Events:
If you are buying sculptures for the public environment, then be sure to choose stainless steel sculptures that could attract the eye and have a unique or impressive design and shape. For example, a large stainless steel outdoor sculpture with a mirror surface, because this type of sculpture could map all the surrounding scenery through its own mirror effect, including the blue sky, tall buildings, pedestrians, and so on. People would undoubtedly stop in front of these sculptures to admire or take pictures. This is very much in line with the design concept of public places.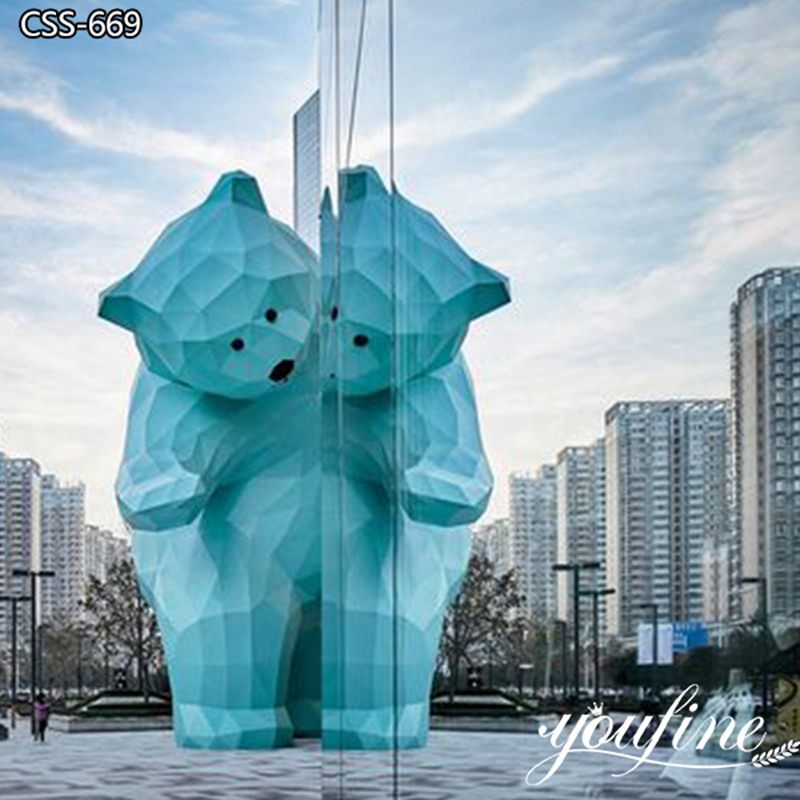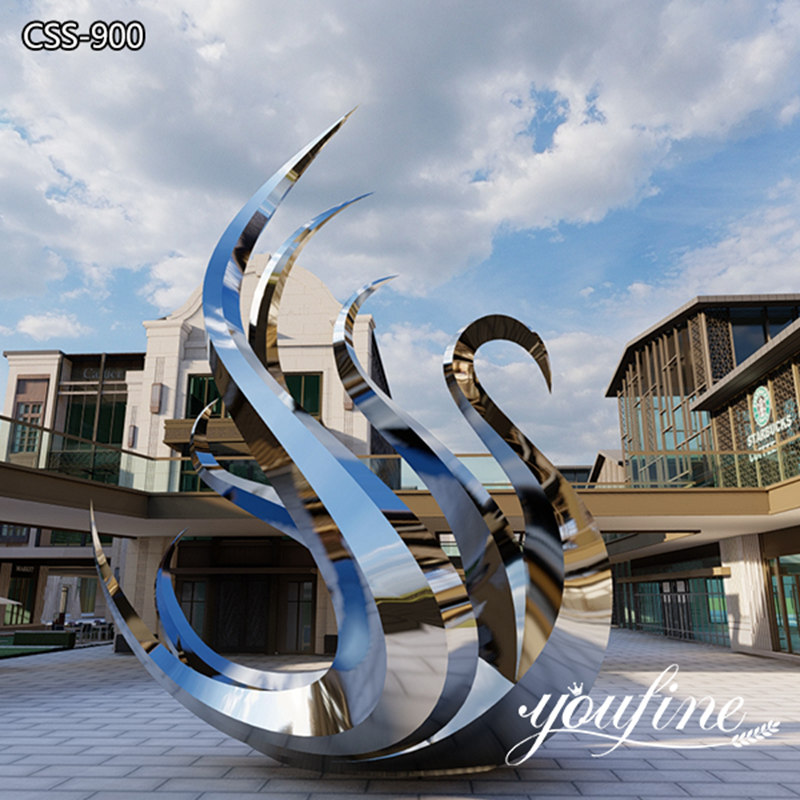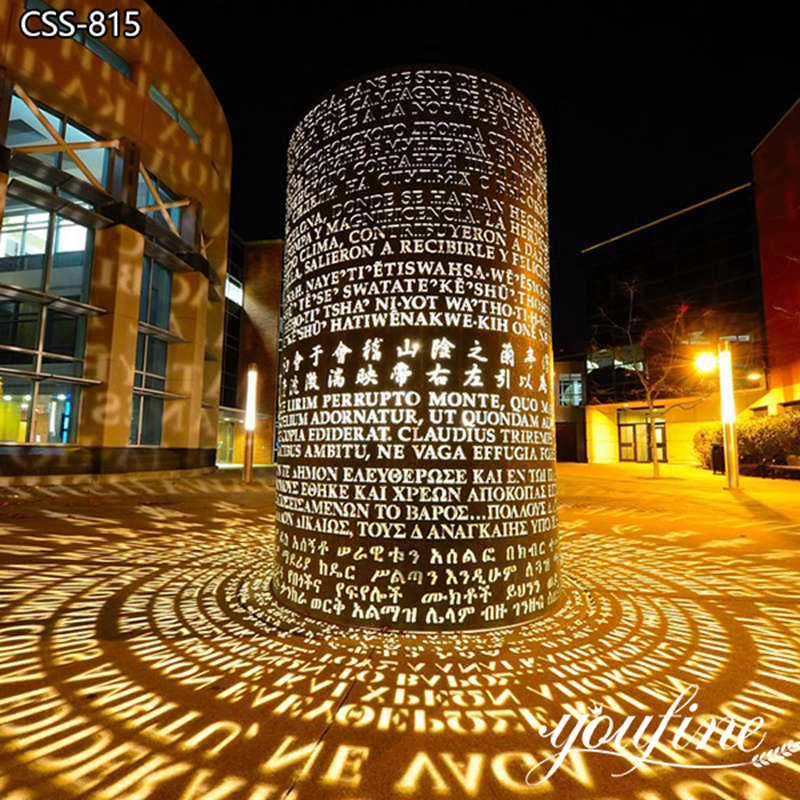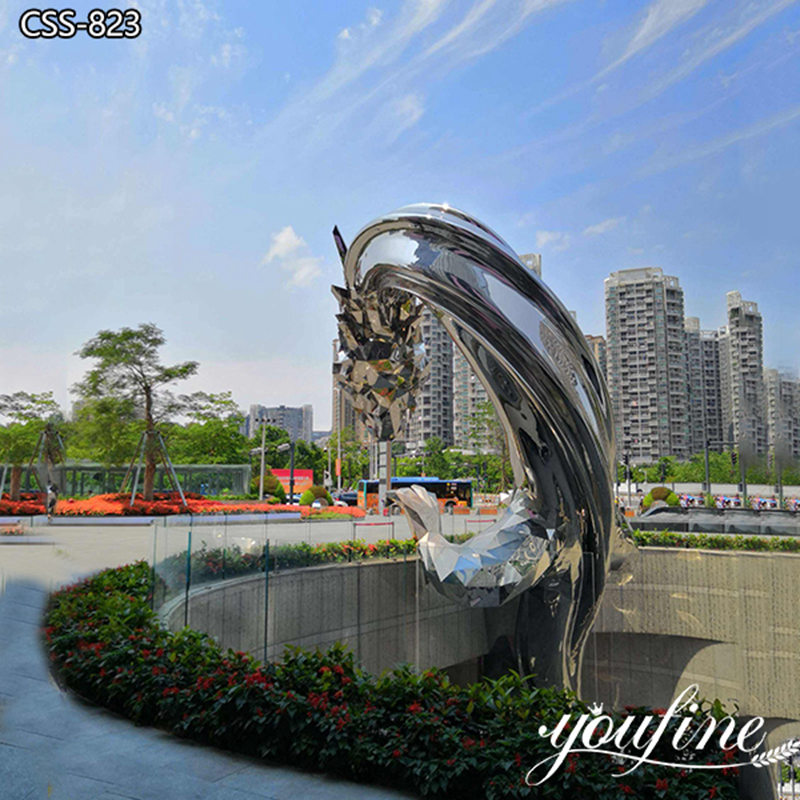 For Garden:
Of course, if you are ready to choose a suitable stainless steel sculpture for your garden. Then you would have a wider variety of rich options.
If placed on the grass, you could also choose the abstract stainless steel sculpture with a mirror surface. Because your garden itself is rich in color and carefully arranged. Then this simple but not monotonous abstract stainless steel sculpture would become a good center for the garden.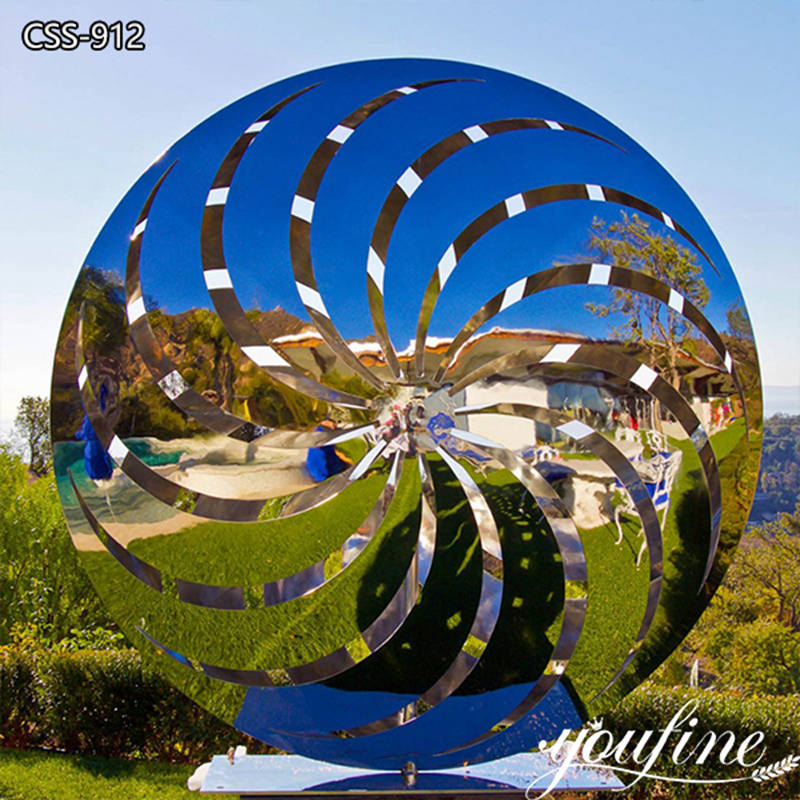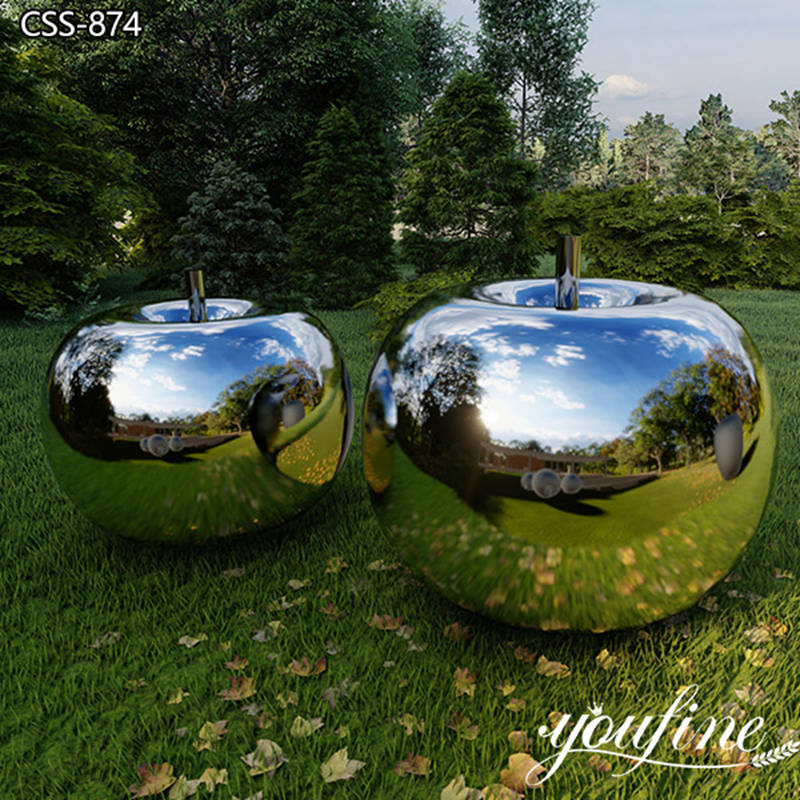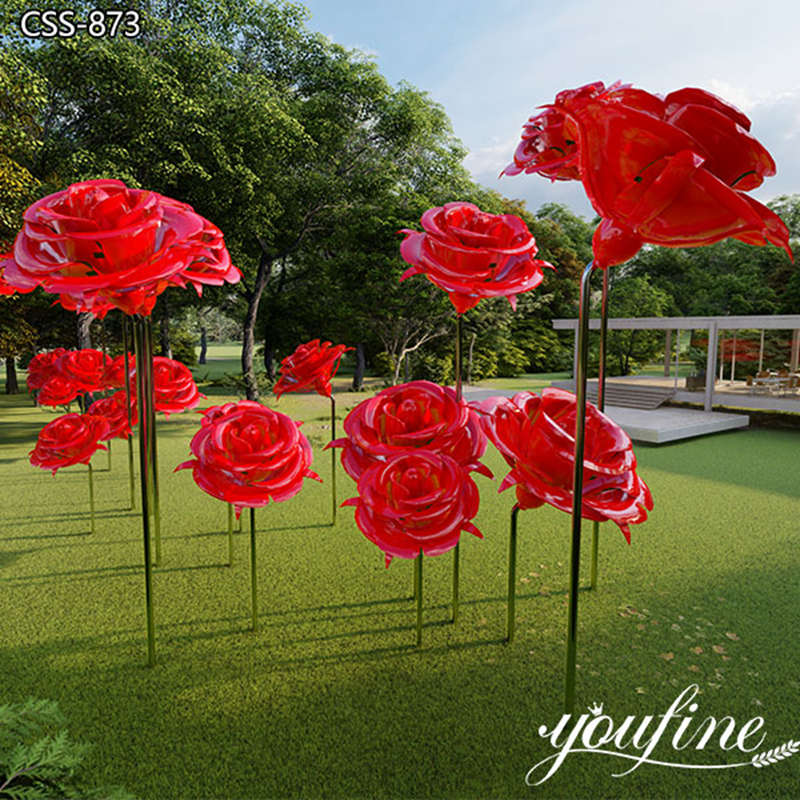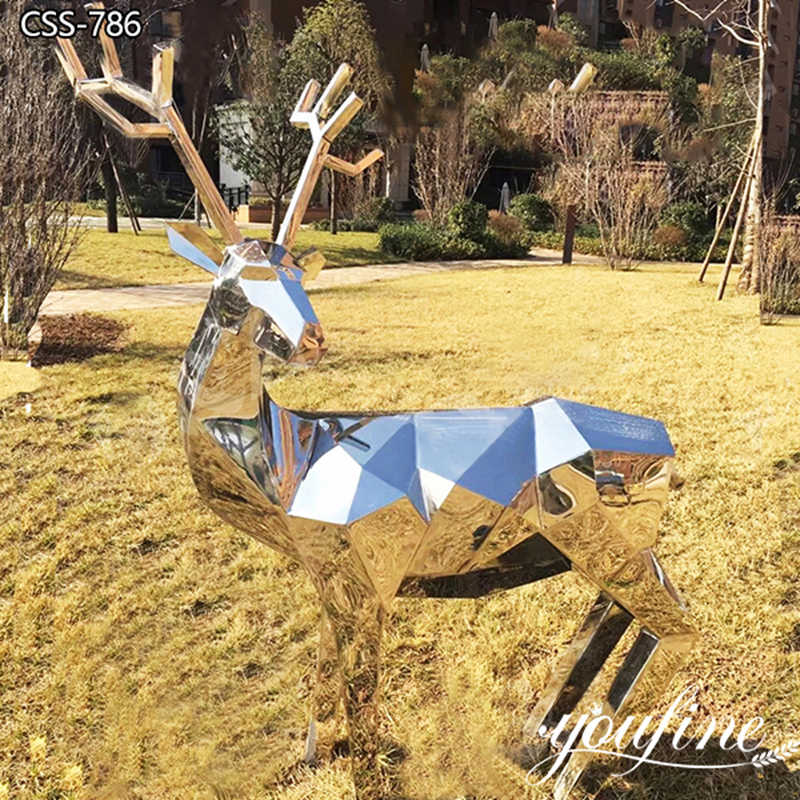 Meanwhile, some stainless steel water fountain designs could undoubtedly add some movement and vitality to your garden.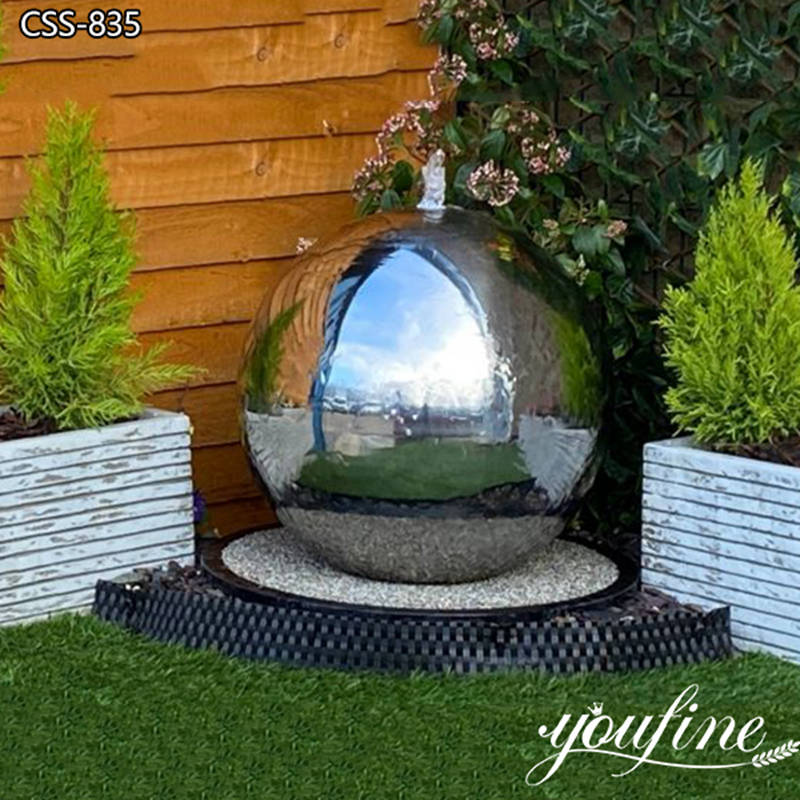 Alternatively, you could consider corten steel sculptures, which could contrast and contrast with the tone of the garden itself and could easily become the focus of attention. You could also imagine how well these corten steel sculptures fit the mood and colors of autumn when the leaves are falling.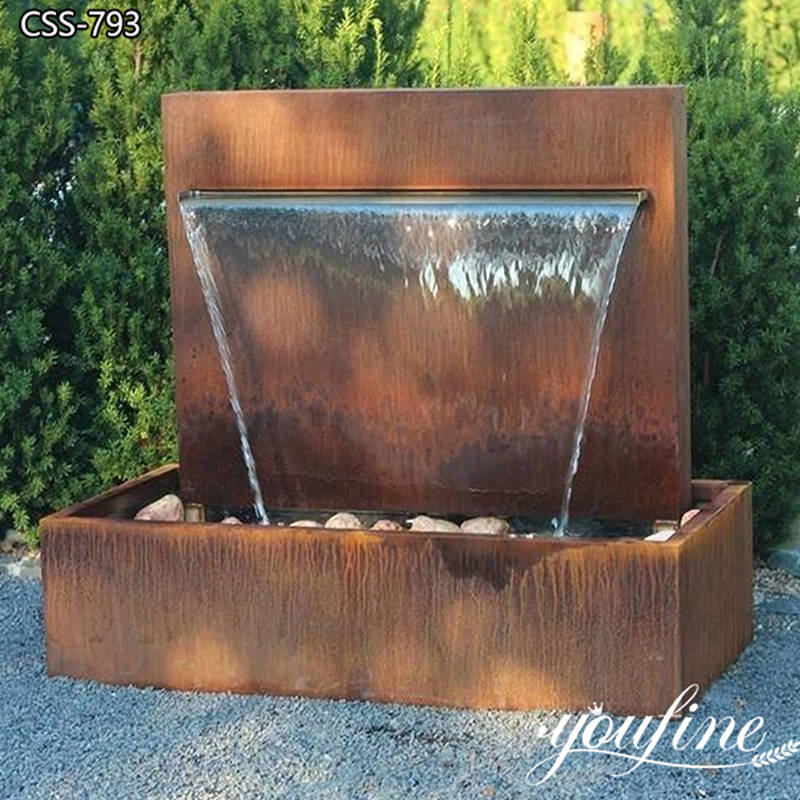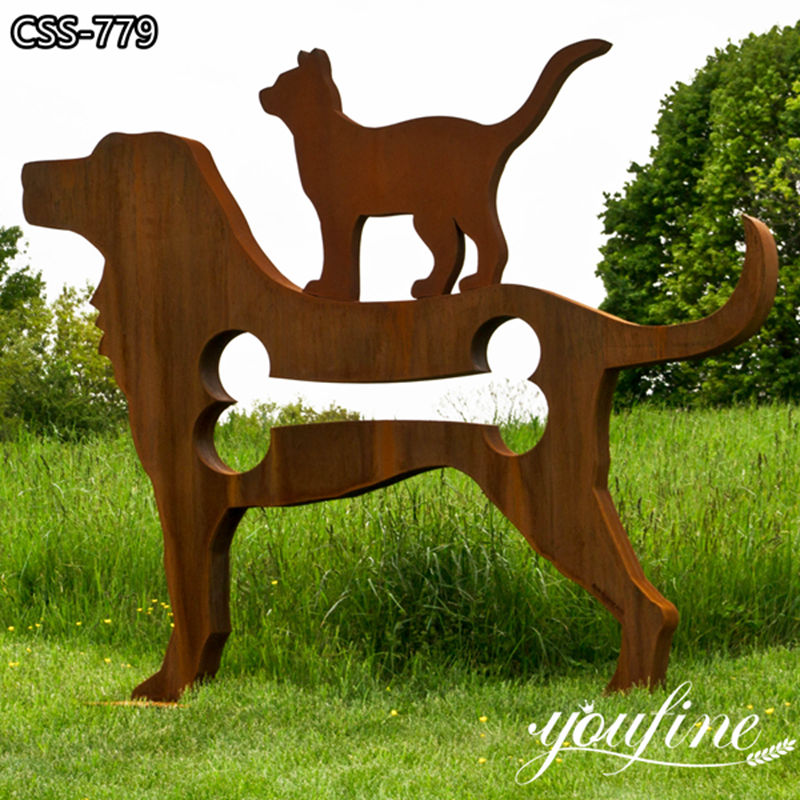 4. Explore the Core of Stainless Steel Abstract Sculpture:
In the field of sculpture, there are many peculiar unreadable designs has gained a lot of attention. There is no shortage of abstract figure sculptures, and animal sculptures. Even just a few lines, geometric figures for irregular or regular arrangement and combination.
It could be said that any designer could use simple shapes to create sculptures that are full of energy.
Design Sculptures by Yourself.
This may mean that you could also design your ideal stainless steel abstract sculpture by yourself, and YouFine would be your best partner to help you realize all your imagination and dreams.
In a word, abstraction is creativity, creativity is imagination. Any piece of stainless steel abstract sculpture could come from our imagination.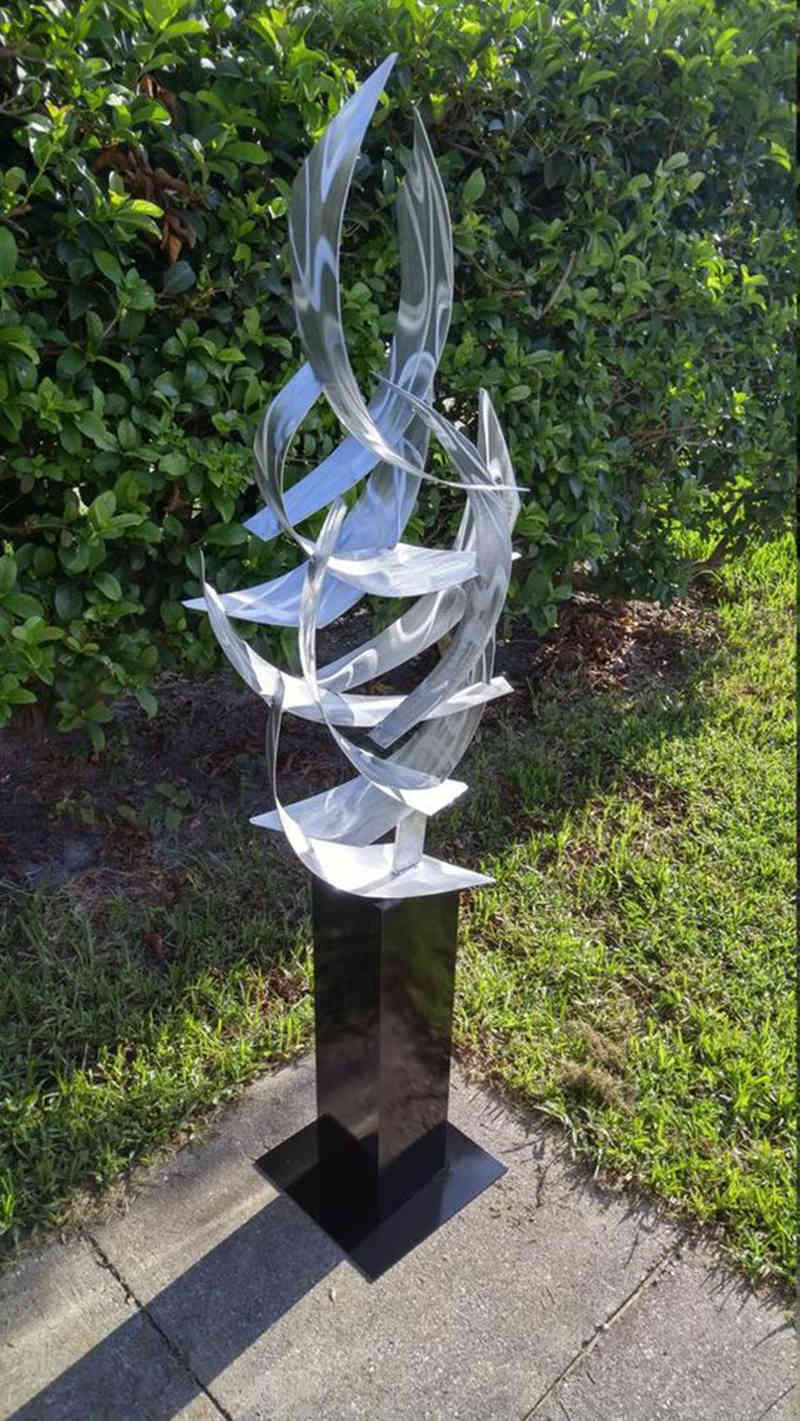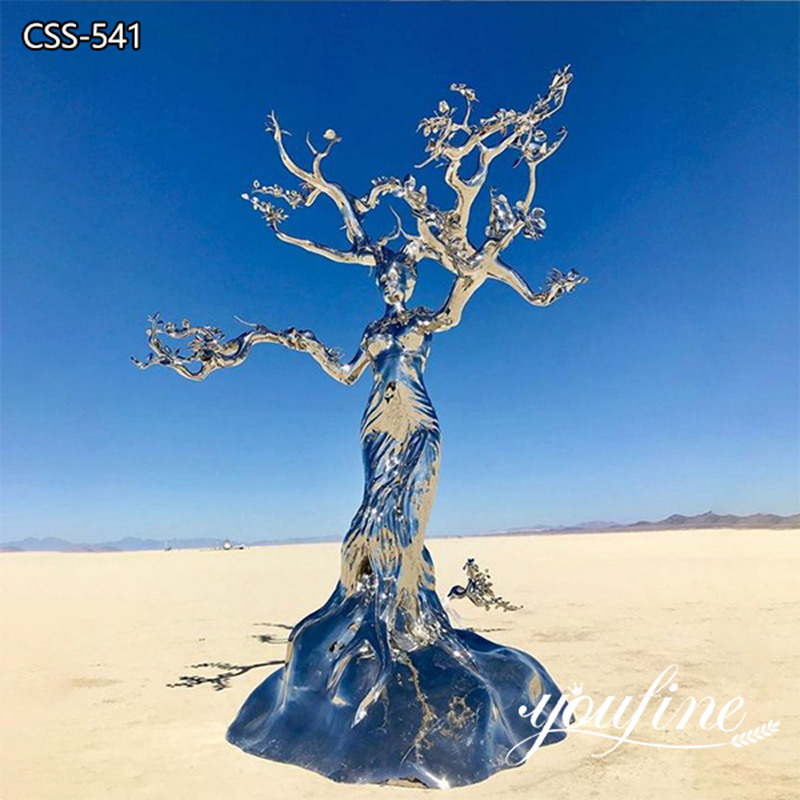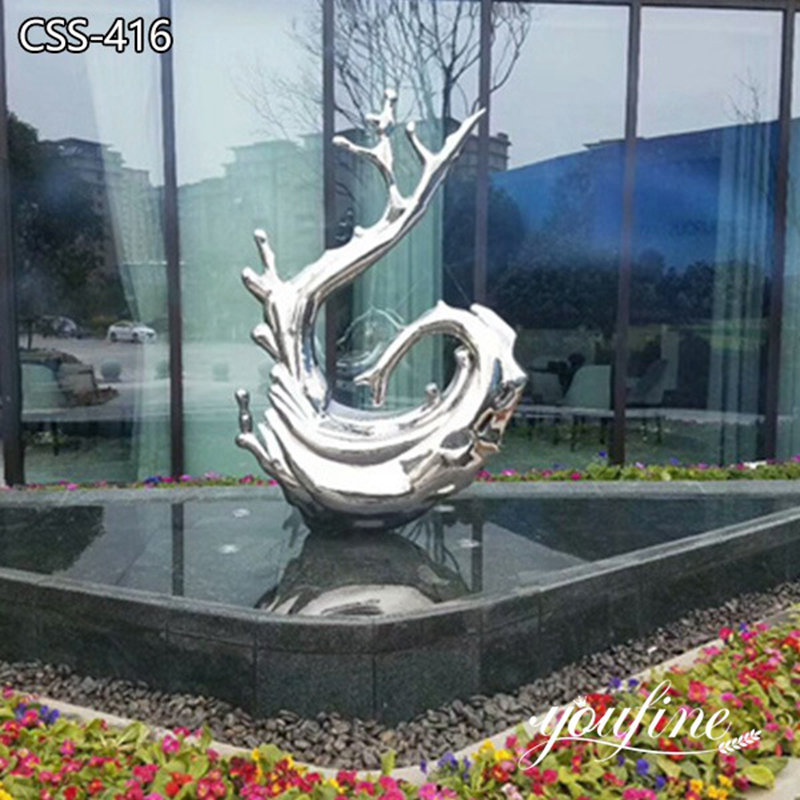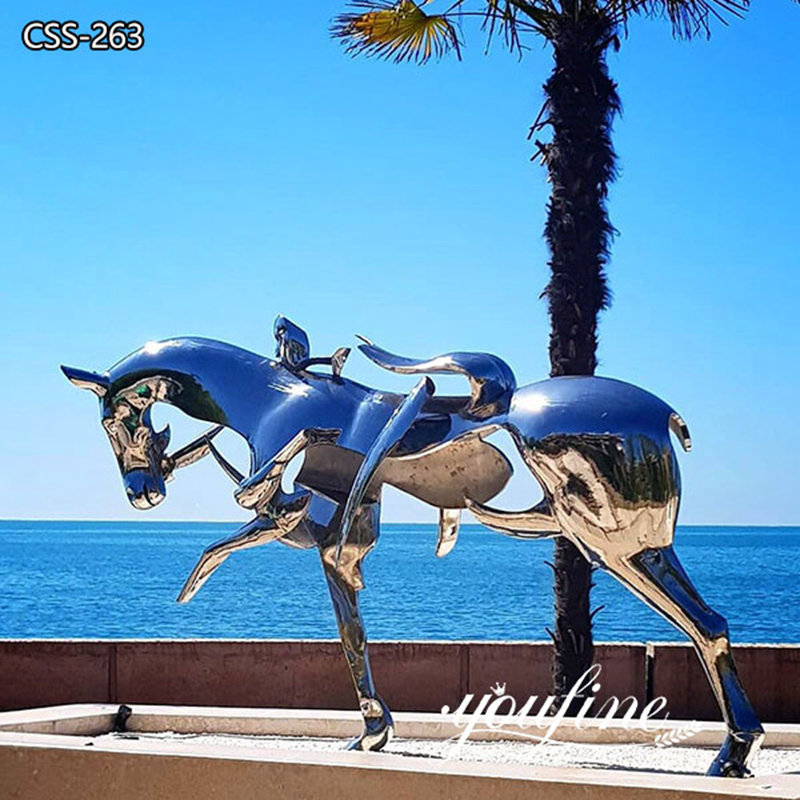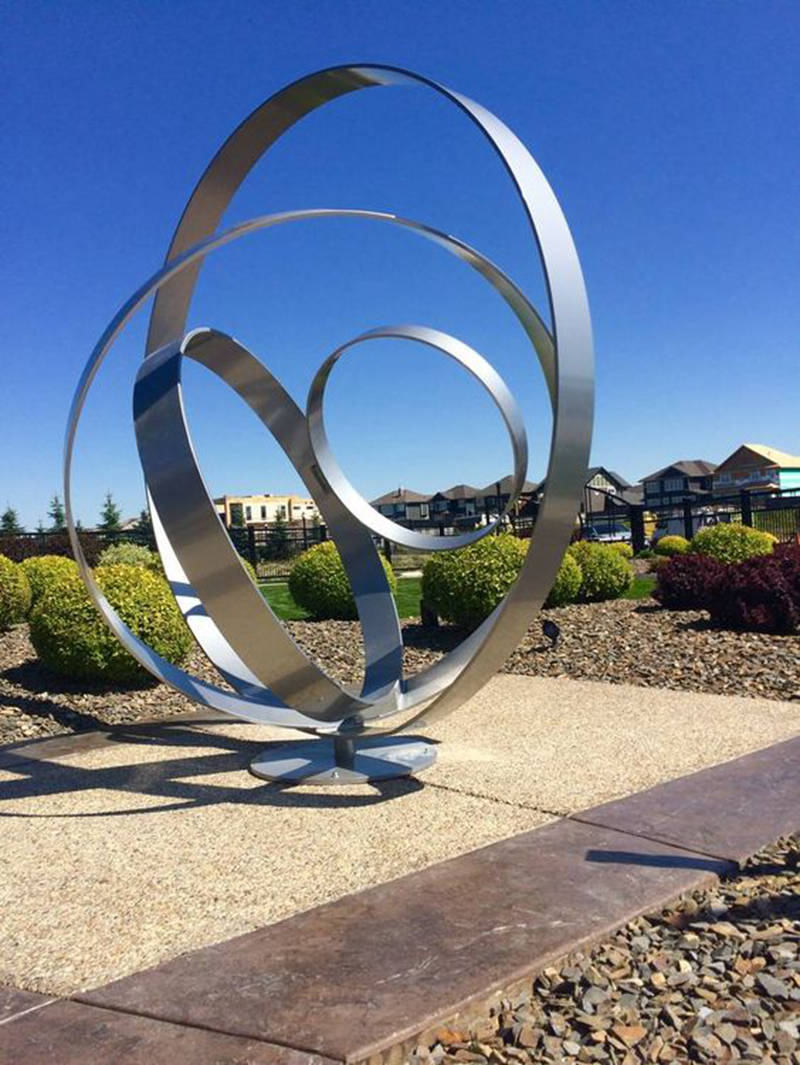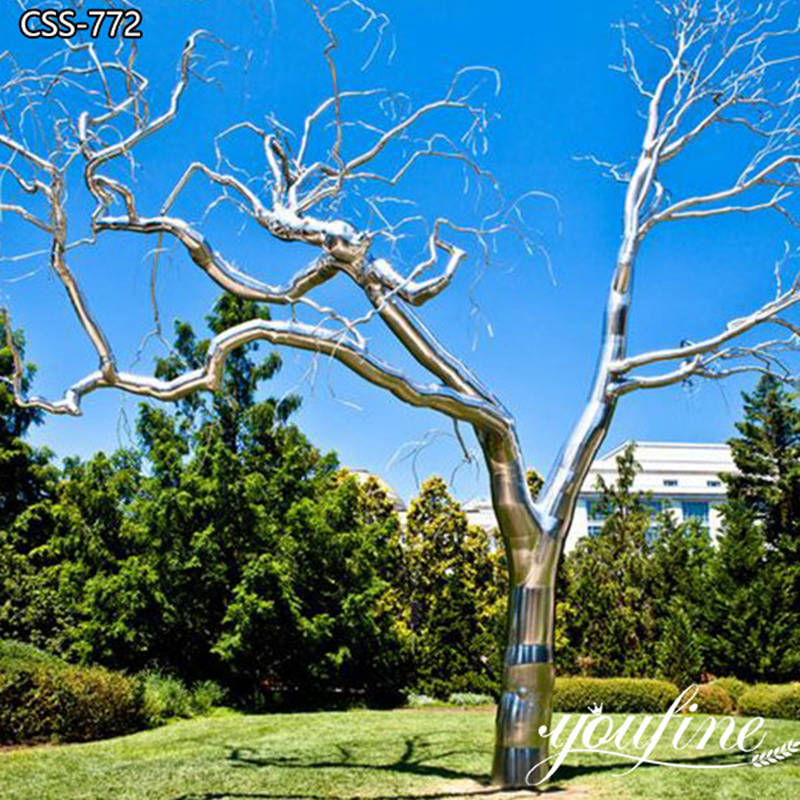 5. The Meaning that Sculpture Brings to Us:
Whether it is large stainless steel sculptures or life-size bronze sculptures or aluminum sculptures, or high-quality marble sculptures, the appearance of each piece of sculpture could bring some special beauty to the city or any outdoor environment.
Whether it is a monumental sculpture, such as a monument, a custom-made sculpture, or a classic sculpture.
YouFine has always approached each sculpture with the utmost sincerity and a high level of craftsmanship. Our desire is to have YouFine sculptures created in every corner of the world.
Even if it is an ordinary decorative sculpture, such as a stainless steel abstract sculpture. The different shapes also all carry different meanings. In the words of a famous Chinese saying, there are 1000 Hamlets in the eyes of 1000 readers.
I hope YouFine for your production of stainless steel sculpture could make you feel the charm of art.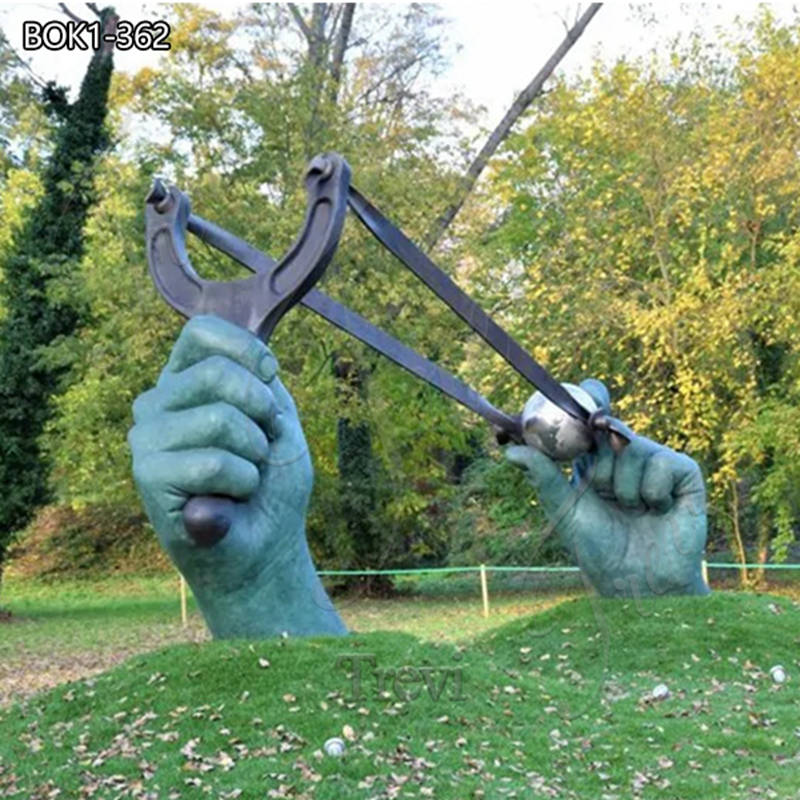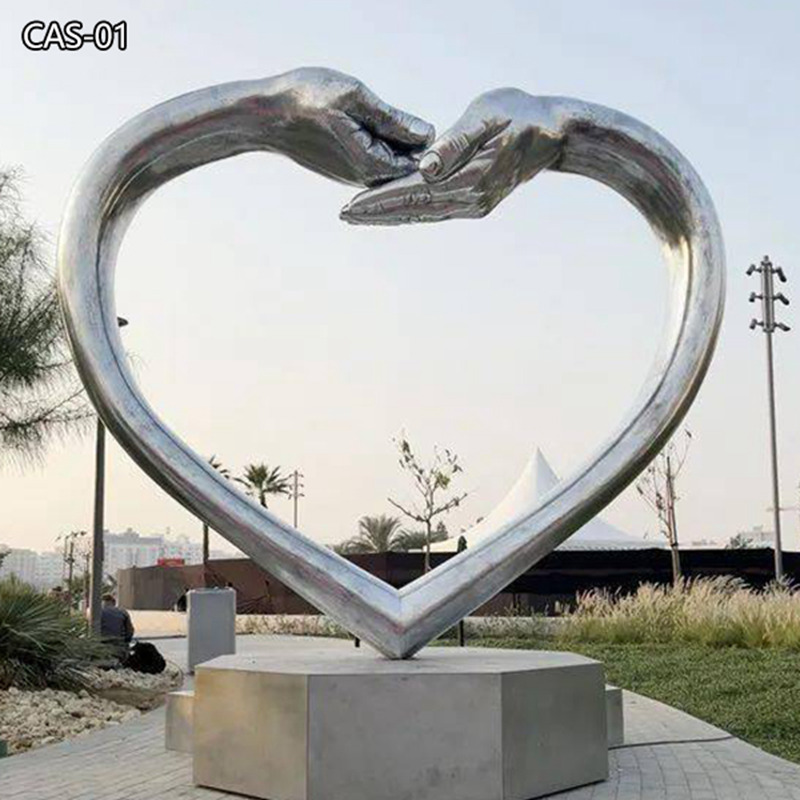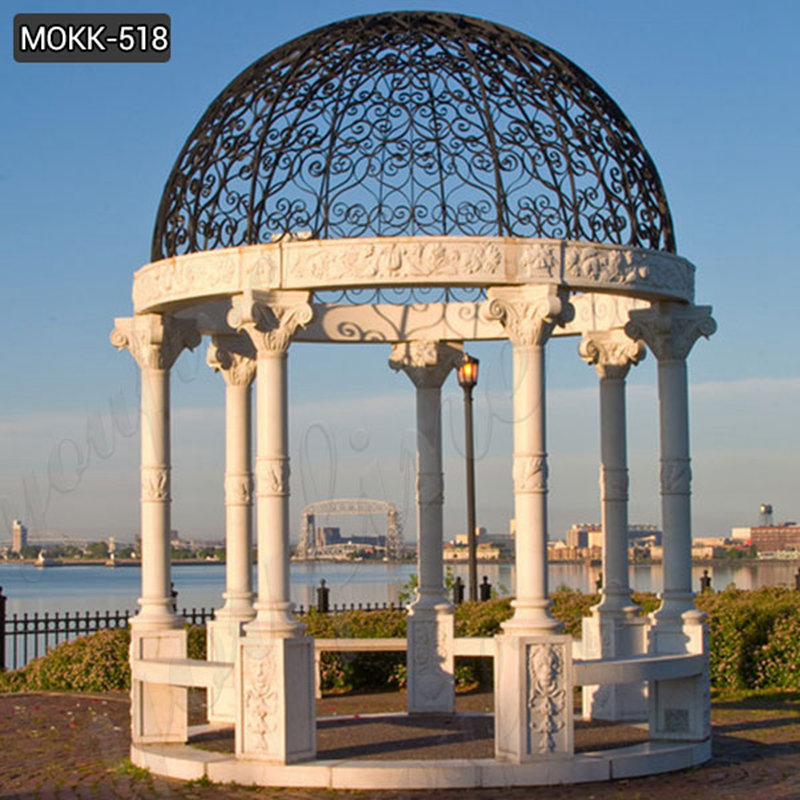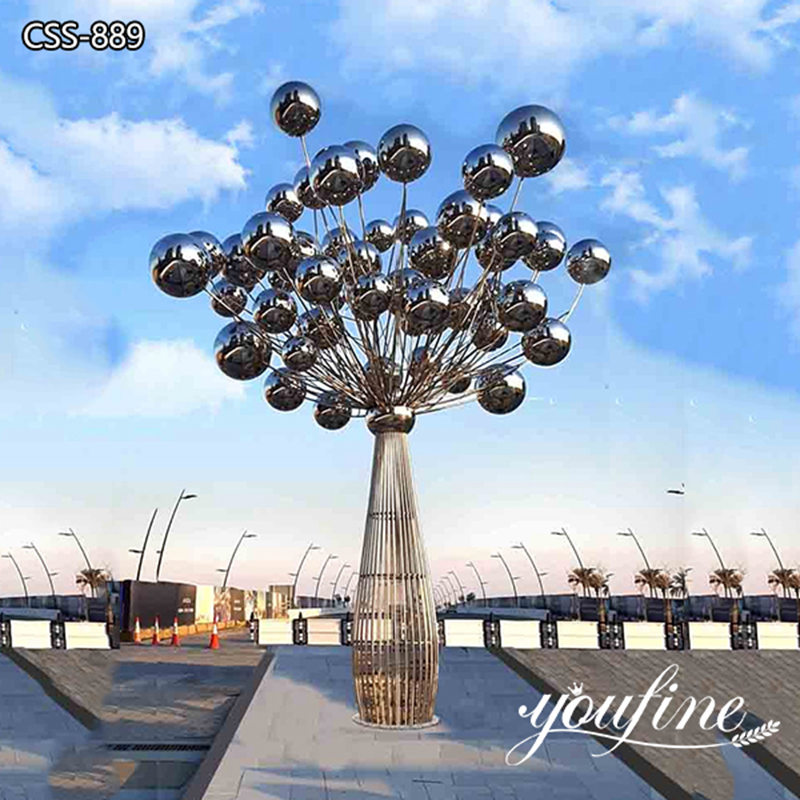 6. What Could YouFine Do for You?
YouFine has been creating, reproducing, and producing sculptures for 39 years. We have expertise in stainless steel sculpture. We have a great passion and dedication to the art of sculpture. We are able to guarantee the best quality and high level of skill to win each customer's appreciation of the sculptures.
YouFine guarantees never to deceive our customers. Just as the beauty of a sculpture couldnot escape our eyes.
(1) If you need a design, YouFine also has a professional design team to draw your imaginary stainless steel sculpture style for you. If you need a replica, we have cooperation with many famous artists.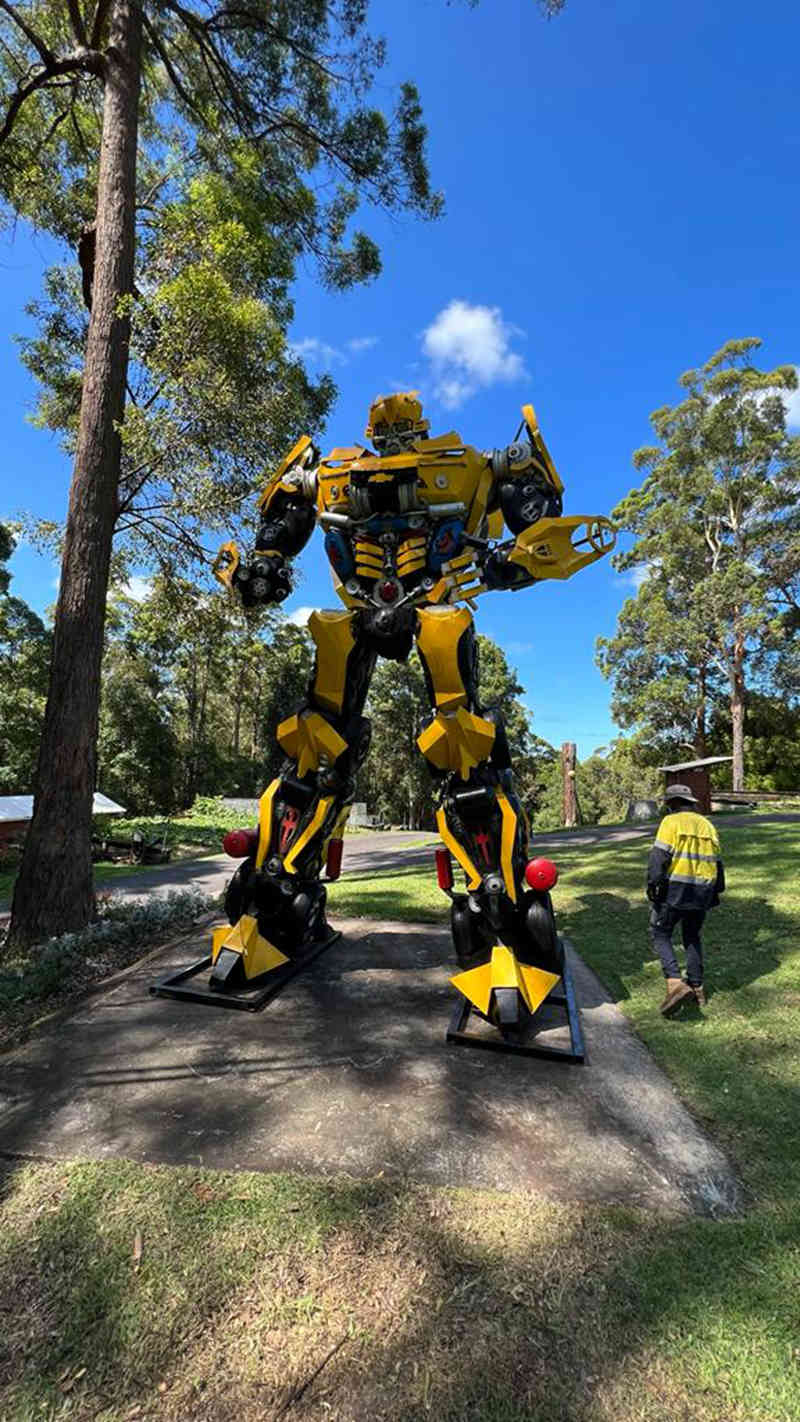 (2) Please trust our level, our artists have more than 20 years of production experience and could reproduce the essence of the original work one to one. Or we could also recreate and transform the original design inspiration, to create unique stainless steel sculpture art crafts for you.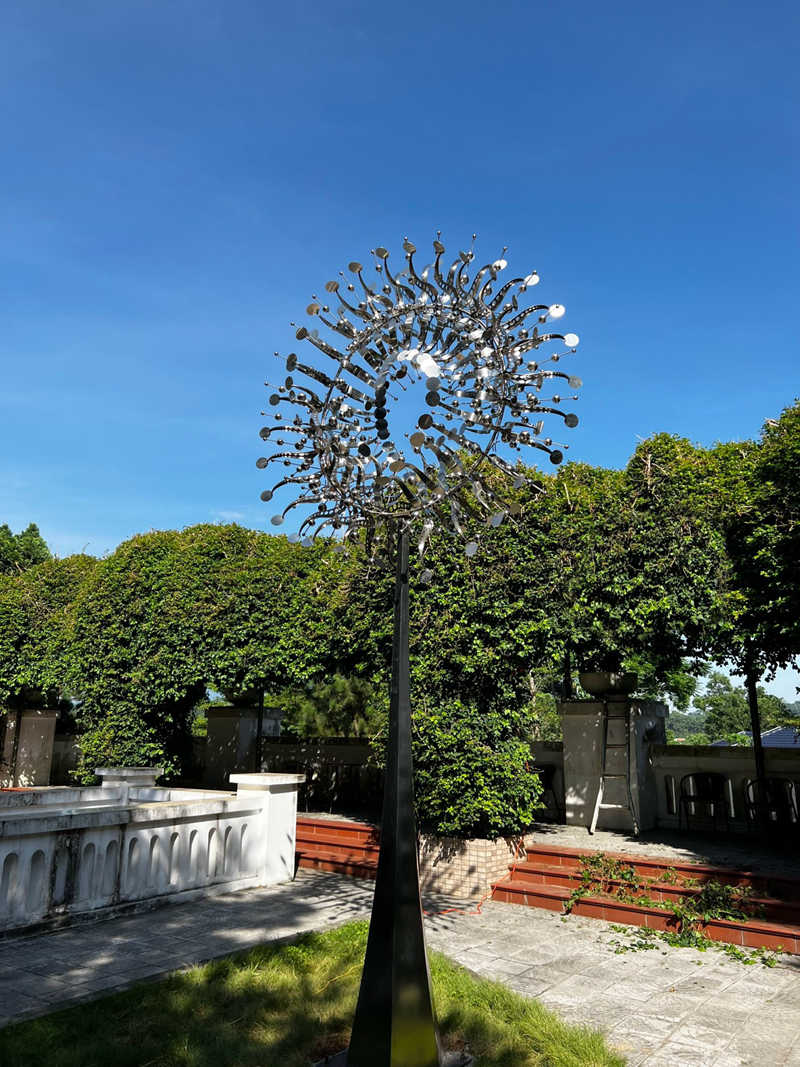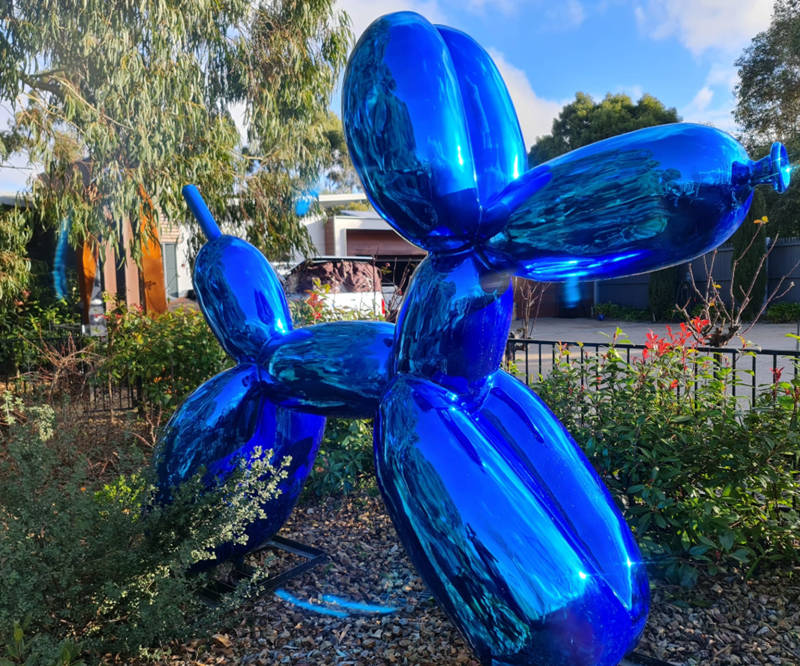 (3) YouFine's stainless steel sculptures never cut corners, we would recommend you use 304 or 316 stainless steel according to the place you are using. About our production process, we use full welding, to ensure that every seam does not have the slightest leakage. This way, even if you put it on the beach or in the water, it could be kept intact for decades.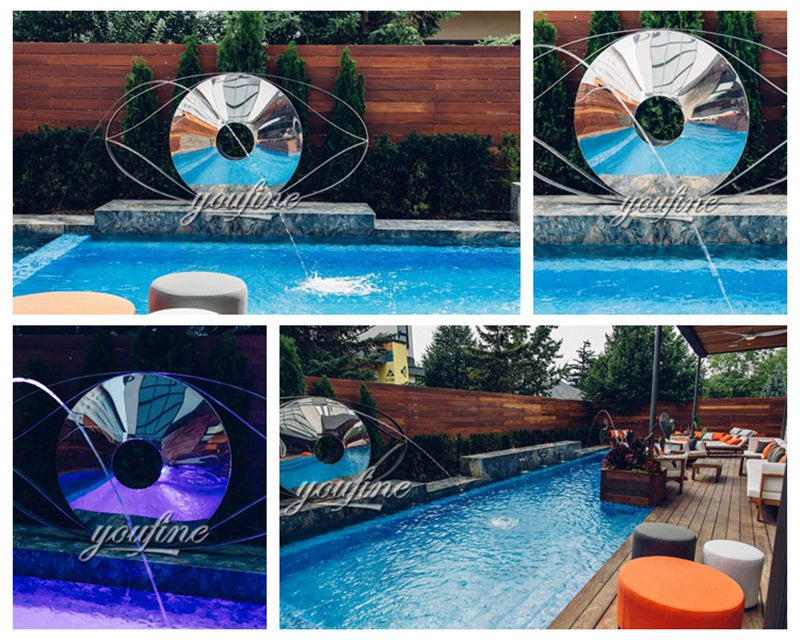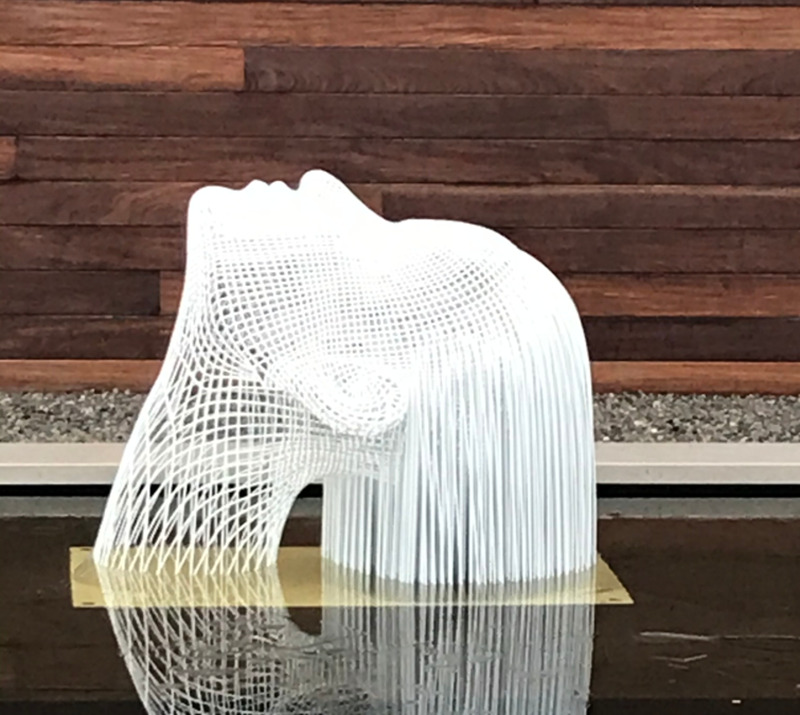 YouFine welcome every friend to visit our factory, we have a variety of styles and novelty stainless steel abstract sculpture could be for you to choose from. You could feel the charm of the stainless steel abstract sculpture up close. Art comes from life. Of course, an excellent sculpture artwork could also decorate our life and bring us and the people around us more happiness.