Welcome to our exquisite collection of marble Trevi fountains! A symbol of luxury and sophistication, a marble Trevi fountain is
the perfect addition to any outdoor space, whether it's a garden, courtyard or pool area.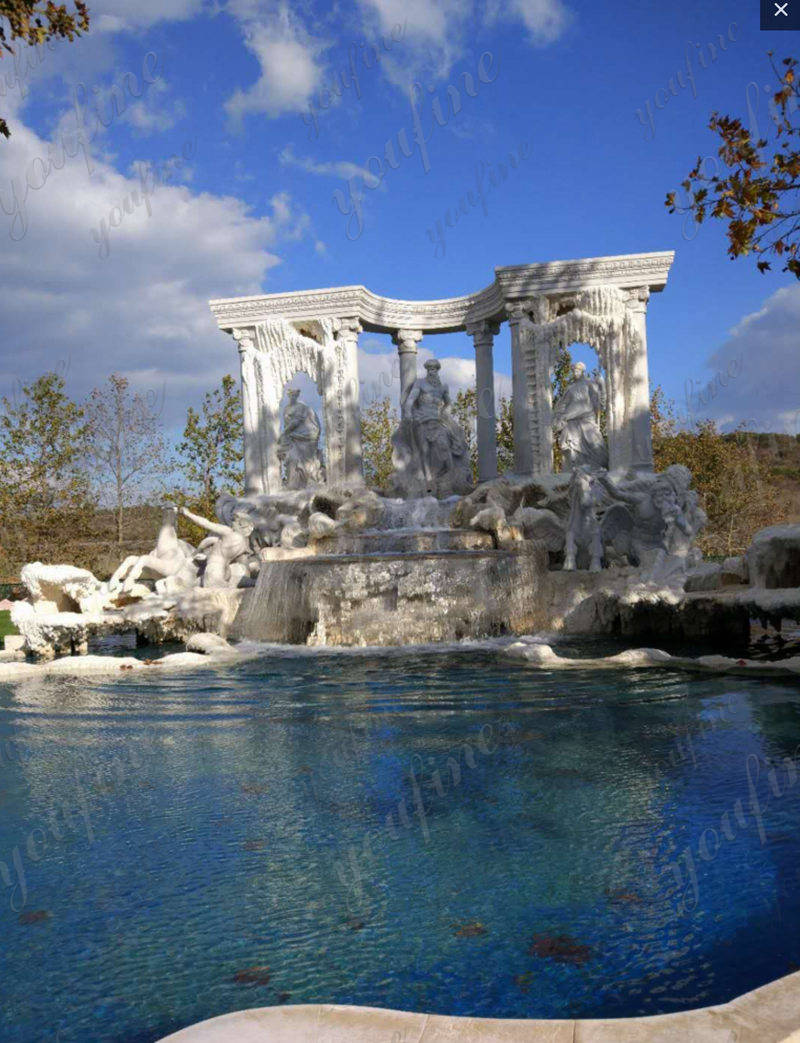 Customers rave about the beauty and craftsmanship of YouFine's marble Trevi fountains. Made from high-quality marble, each fountain is a one-of-a-kind piece that adds elegance and sophistication to any outdoor space. Customers praise the attention to detail and exquisite design, with many saying that their Trevi fountain is the envy of all their friends and neighbors.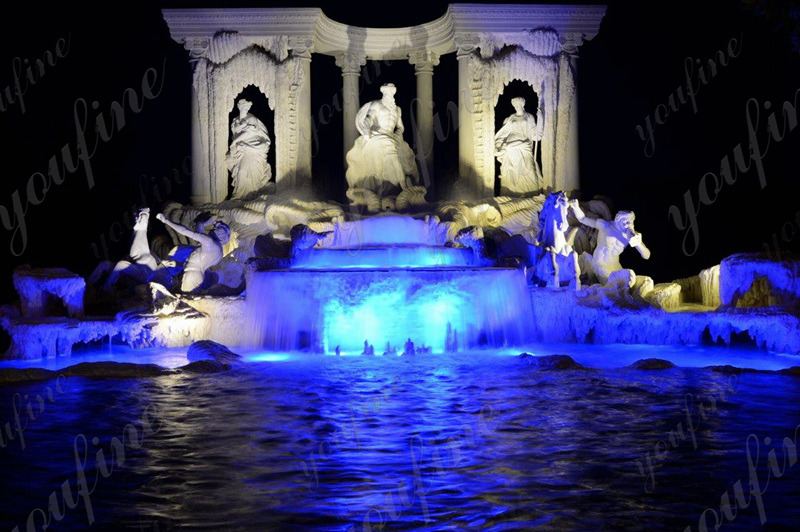 Crafted by skilled artisans, our marble Trevi fountains are known for their stunning design, impeccable detail and durability.
Made from high-quality marble, they are built to withstand the test of time and add an element of timeless beauty to your space.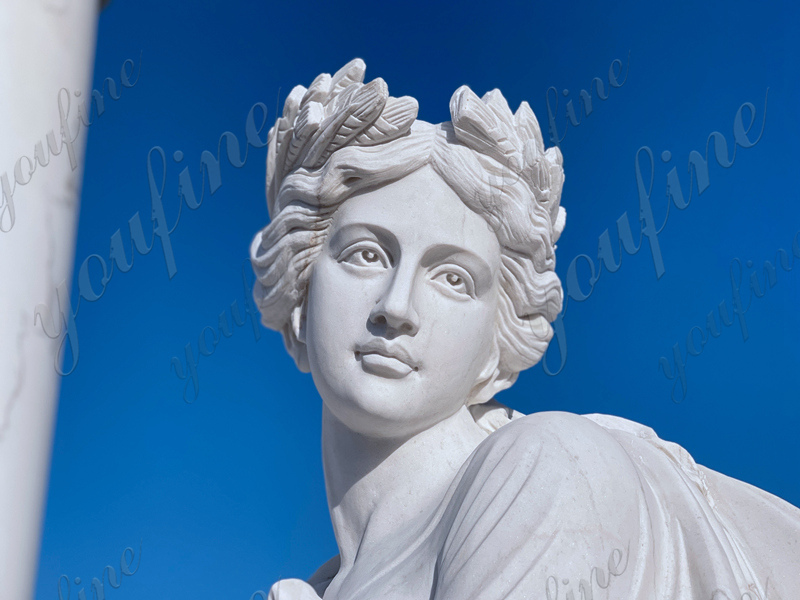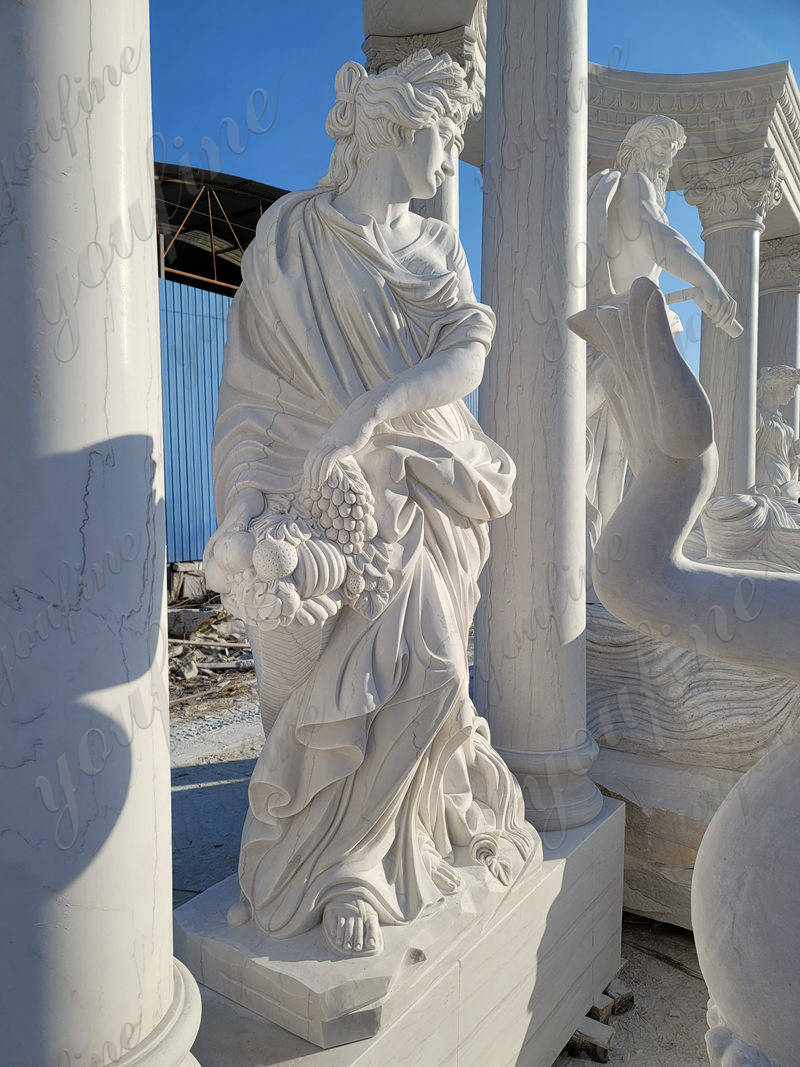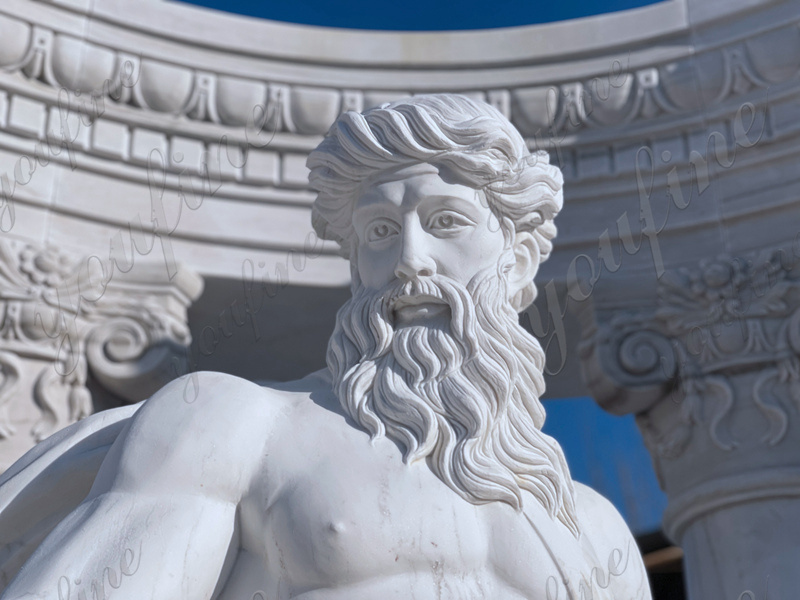 The most popular reason for choosing a marble Trevi fountain is its aesthetic appeal. It instantly adds a touch of elegance and luxury to your outdoor space, transforming it into a serene oasis that you can enjoy all year round.
Coins are purportedly meant to be thrown using the right hand over the left shoulder.
Many people believe that in this way Wishing, to make people realize their aspirations. If you would like to have a fountain 
of this kind for decoration, please contact us.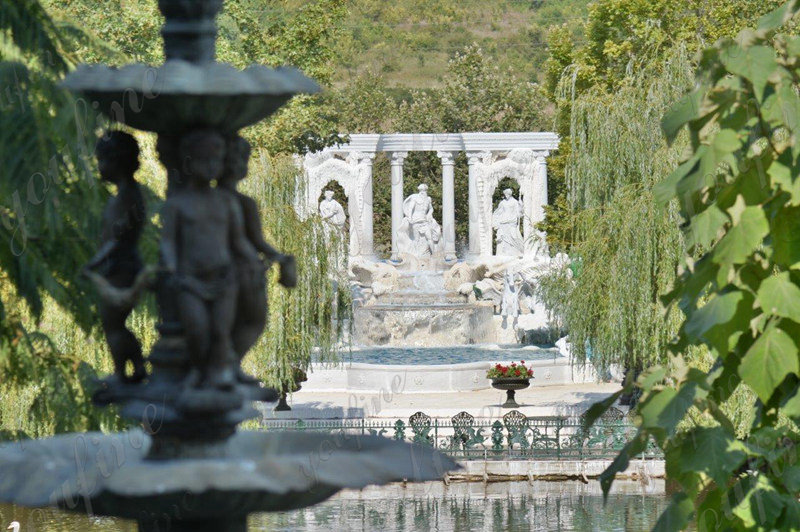 But we understand that purchasing a marble Trevi fountain can be a daunting task. That's why we've made the process as easy and stress-free as possible. We offer a wide range of styles and sizes to suit any budget and space, and our team of experts are on hand to guide you through the entire process, from choosing the right design to installation.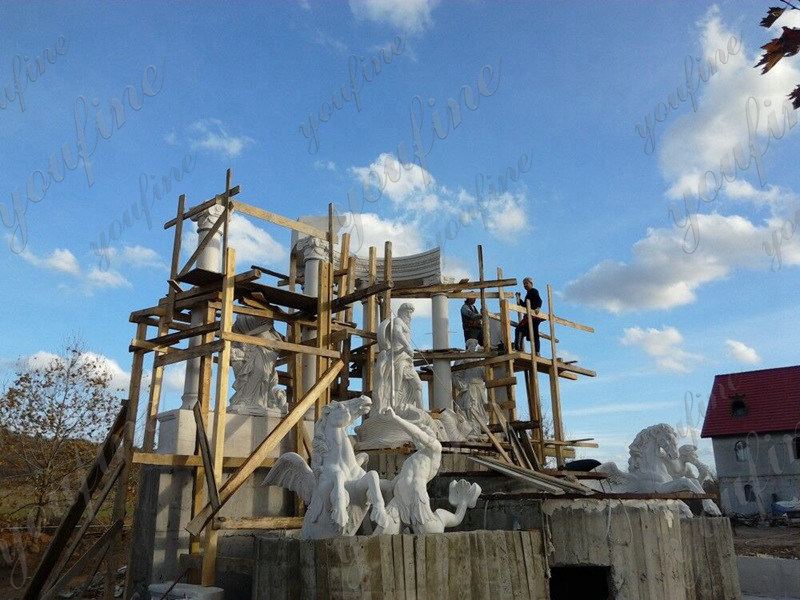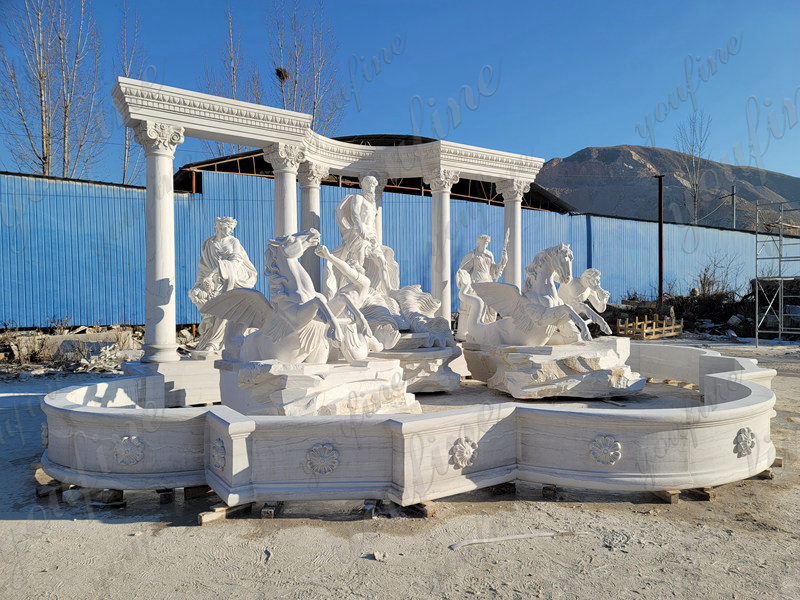 We also understand that shipping and installation can be a pain point for many customers. That's why we offer nationwide shipping and can arrange for professional installation if required. Our team of experienced installers will ensure that your marble Trevi fountain is installed safely and securely, so you can sit back, relax and enjoy the beauty of your new fountain.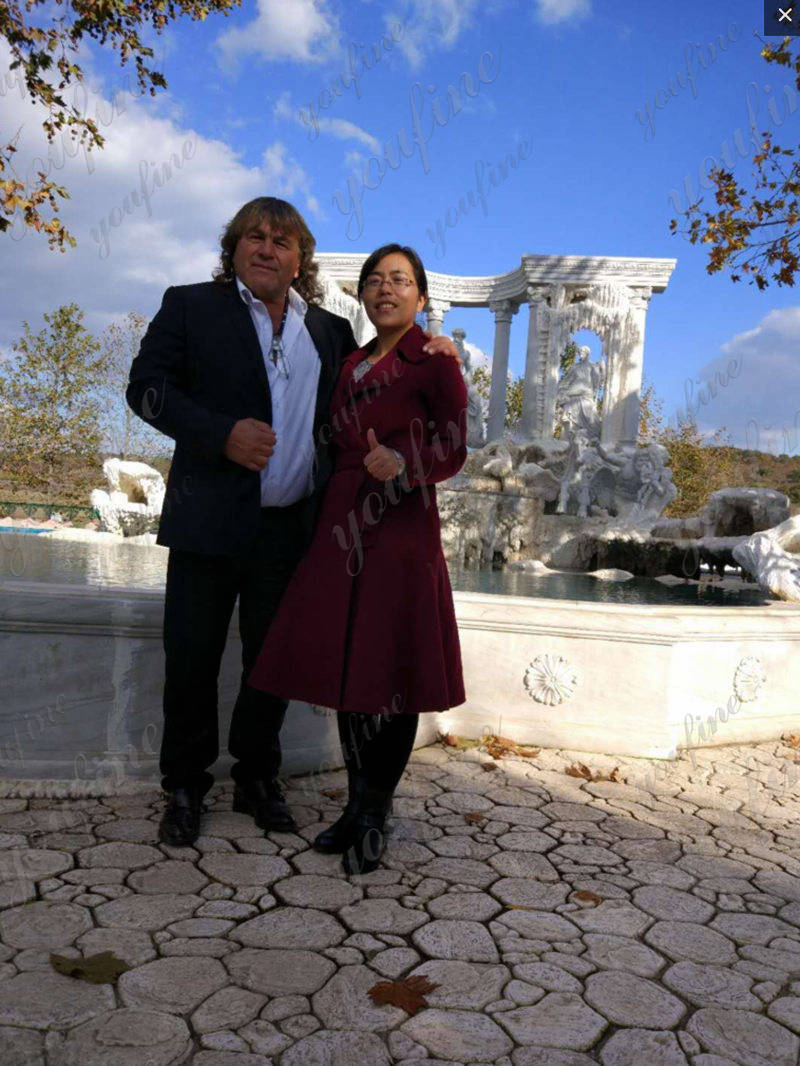 So why wait? Browse our collection of marble Trevi fountains today and add a touch of luxury to your outdoor space.
Original Display 
(Italian: Fontana di Trevi)