There was a statue of Queen Boadishia on the chariot. Her daughters were kneeling beside her, with one hand holding a spear and the other holding an emperor in her hand, and her horse standing next to her. . Put your front legs in the air. There is no reins to control the horses. Thousands of tourists pass through this statue every day.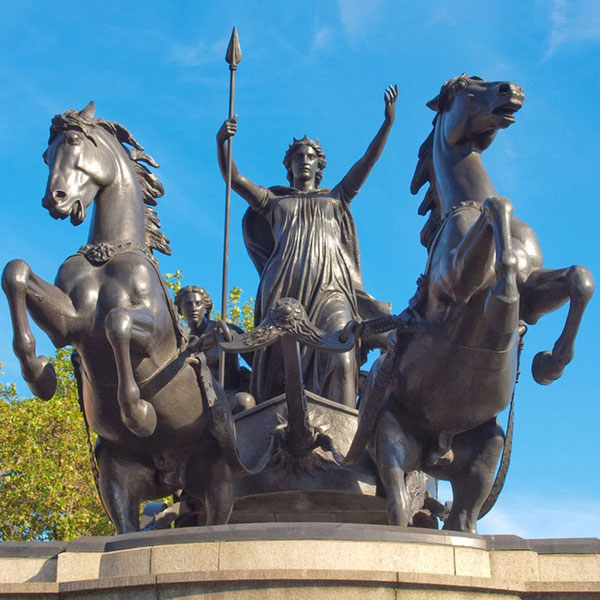 Long Service Life
The Bronze Boudicca Statue Westminster is made of bronze material. The overall performance of the sculpture made of copper is very good, firm and safe, with high wear resistance and long service life.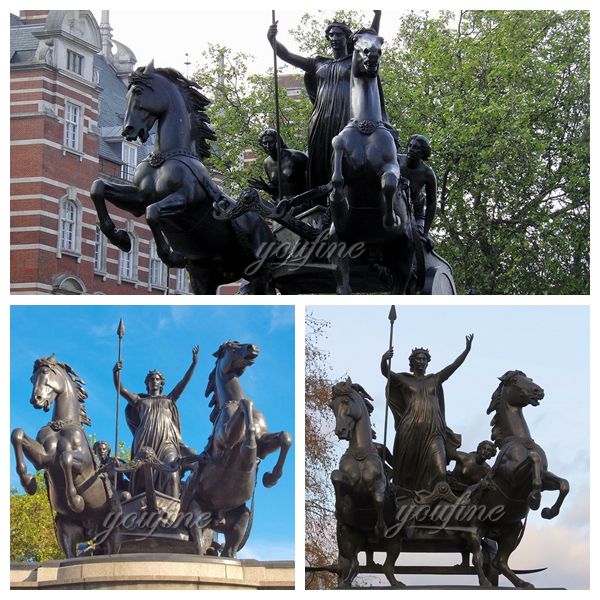 Bright and Beautiful Appearance
Bronze Boudicca Statue Westminster is widely used in the construction of urban landscapes. It has a bright and beautiful appearance and a rich sense of hierarchy. It is deeply loved by people everywhere. The copper crafts ornaments are natural and unique, and this is something that other materials are not carved.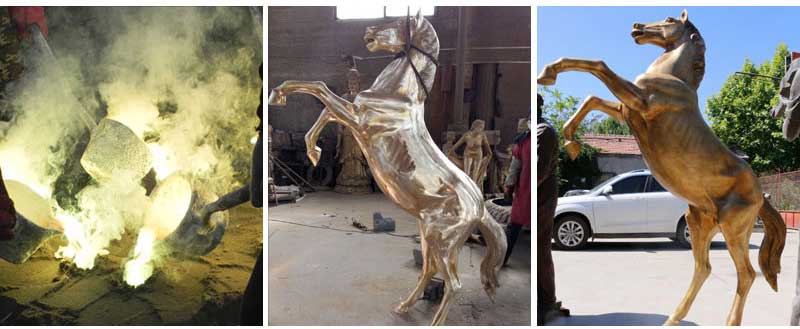 1:1 Clay Sculpture
In order to make the
bronze sculpture
 more vivid and realistic, our artists must first make a 1:1 clay sculpture. Second, the sculptor made a wax pattern from the clay sculpture. Third, our bronze masters cast bronze based on existing wax patterns. Next, do surface treatment and color. Finally, we send the completed statue image to the customer for final inspection.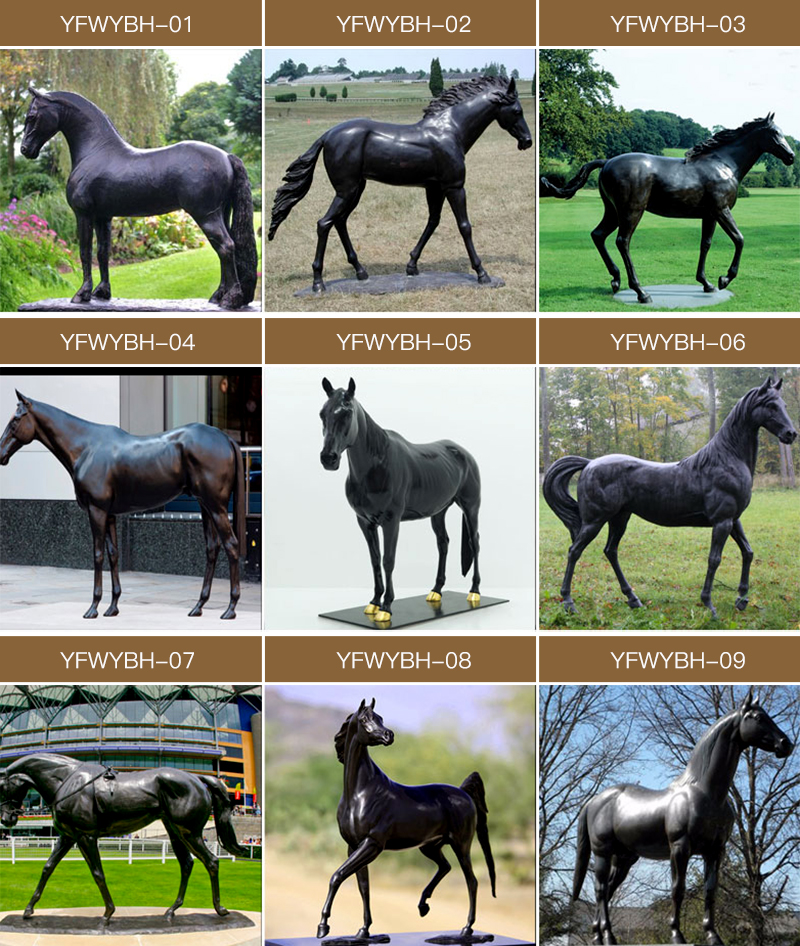 If you also want to buy a large Bronze Boudicca Statue Westminster, please contact us for a quote, we will give you more product details.