The three little angels of cherubs statue for sale are aligned in three-dimensional, perfect size to support a generous mouse ring urn. This Unique Baby Angel Garden Statue expresses a warm welcome, while holding a classical basin of green, flowers or water. Our design angel statues are made of high quality natural marble. 
The stone we call marble is a metamorphic rock (consisting mainly of calcite, a calcium carbonate) that is formed by changes in the structure of sedimentary or igneous rocks caused by extreme pressure or heat. The garden cherubs statue for sale from Youfine are all made of natural quality marble.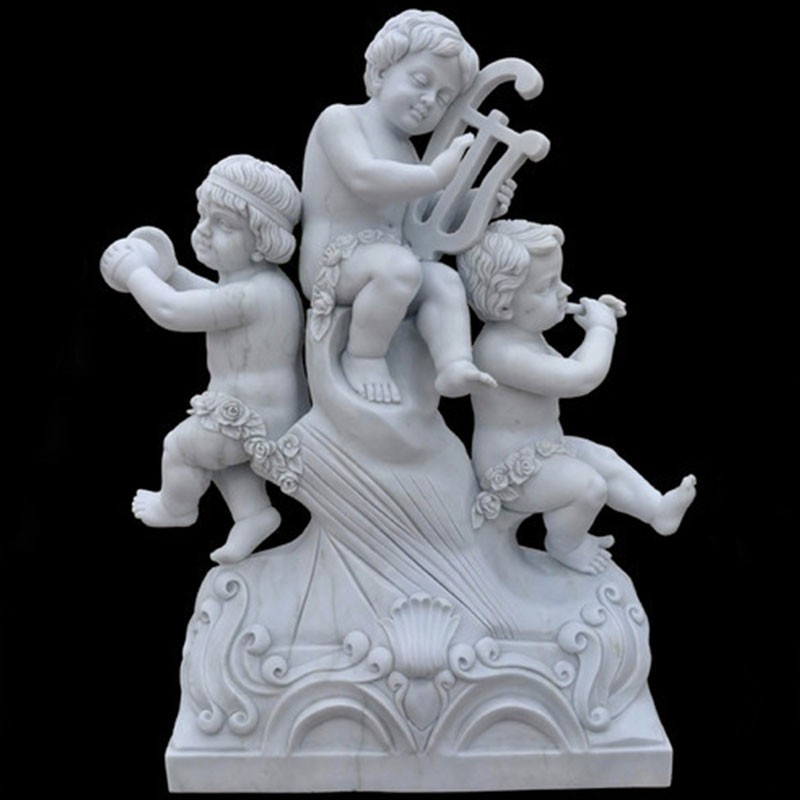 Sculptors like marble because it is relatively soft and easy to work at the first mining, but it becomes very hard and dense with age, and there are various tones and patterns. White marble is especially popular in art sculpture because of its relative isotropy, uniformity and crushing resistance.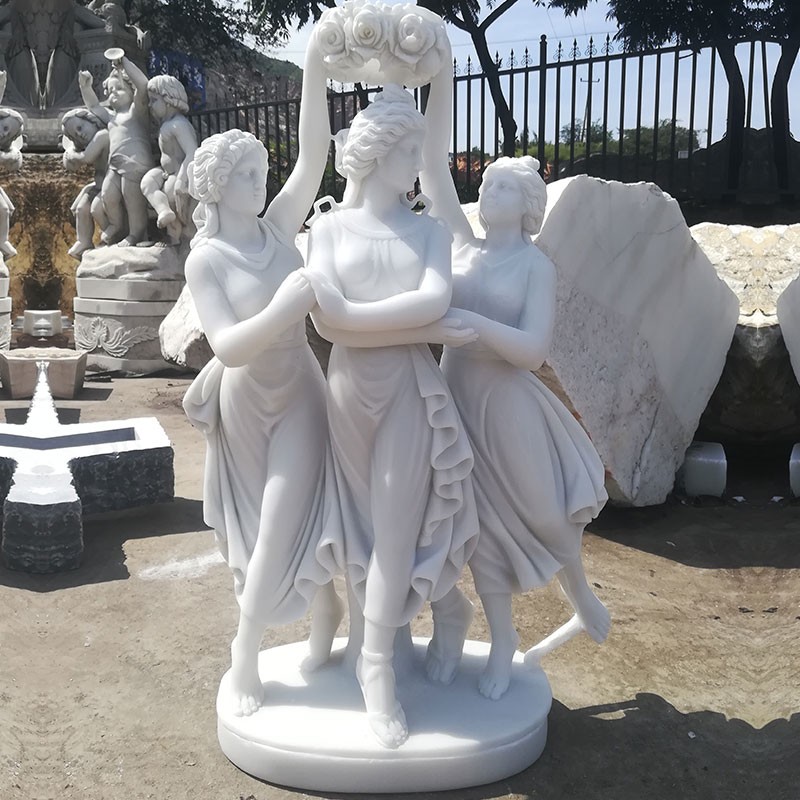 In addition, the refraction of the lower refractive index of calcite will allow light to penetrate into stones (to skin human skin). And it ends with a typical "wax-like" observation that gives the stone a human appearance. 
Marble can also be very sophisticated for decorative work. It is much finer than the next best alternative stone, limestone, or marble. Marble is also more weatherproof.  So the life size marble statues for sale is beautiful and qualified.

Working process of marble statue: