Details of Four Season Goddess Statues
This marble
four season statue for sale
is a set of classic Greek figures sculpted by YouFine for customers. The color of this sculpture is very unique, compared to the white marble four season goddess statue we used to see, the figures in this set are made of natural white marble, and their costumes are made of ruby red high-quality marble material. The four goddesses are named Eiar, Theros, Phthinoporon, and Kheimon, each holding an object related to the seasons, including full grapes, baskets, garlands, etc. These
marble sculptures
life-size Greek statues show the characteristics of the four seasons and their colorful nature and are liked by many customers.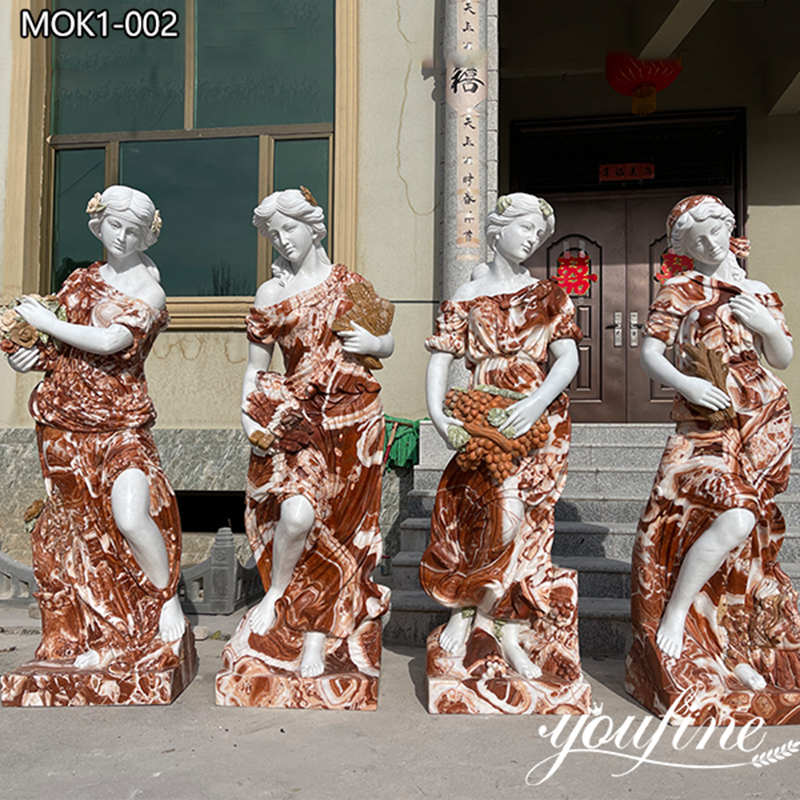 Stories about Four Season Goddess
In Greek mythology, gods and goddesses were often the embodiment and symbol of natural objects. According to legend, the four season goddesses are the daughters of the Sun god Helios and Selene, the goddess of the Moon. the four-season goddesses govern the change of seasons and the growth of nature. 
In Greek mythology, Eiar is the goddess of spring and carries a beautiful wreath of flowers on her head. Theros is the goddess of summer, carrying in her arms a variety of vibrant plants, and Phthinoporon is the goddess of autumn, carrying a bunch of full grapes, representing the ripening and harvest of all things. Finally, Kheimon is the goddess of winter, holding a dry branch to represent the cold winter. They maintain the order of the seasons and the earth and are perfect for viewing in the garden.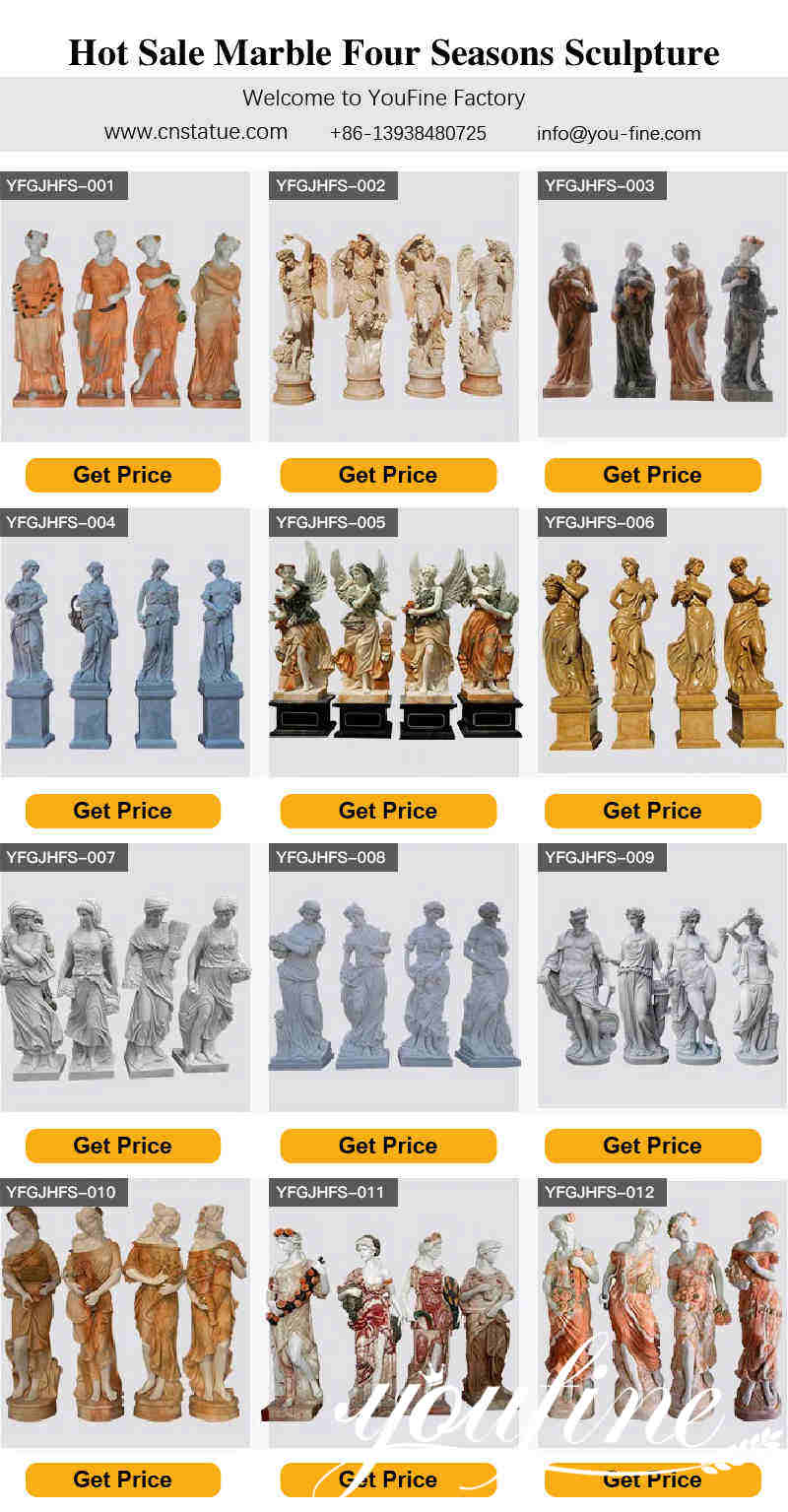 How to Make Exquisite Four season Statues?
This set of life-size Greek statues was carefully sculpted by YouFine's top artists and is excellent in both quality and appearance. On the one hand, YouFine's marble carving artists are professional top masters, they would not only learn and study the knowledge about
figure sculpture
but also understand the characteristics of the figures. They would also patiently make modifications and adjustments according to the needs of customers. Therefore, our artists and customers cooperate to create the perfect sculpture.
On the other hand, YouFine is a strong marble sculpture supplier, we have a great advantage in marble raw materials, YouFine not only has long-term cooperation with quality marble suppliers but also has its marble quarry, YouFine has a rich stock of marble raw materials, could meet a variety of sculpture needs.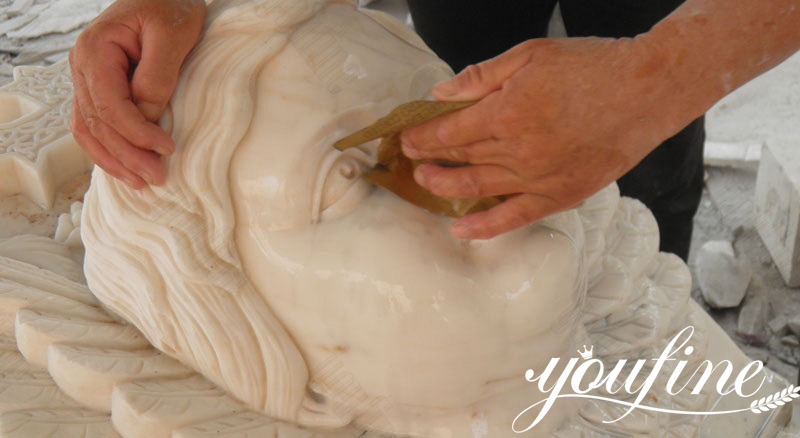 More Choices for Marble Four Season Statues
YouFine has a wide selection of
marble sculptures
to meet the needs of our customers. We all know that everyone has different aesthetics and different requirements for sculptures, so YouFine supports a full range of customization services for customers. 
On the one hand, you could choose the material, color, shape, and size you want. Our team could also recommend the right marble life-size Greek statues sculpture for you based on the installation site you provide. 
On the other hand, we also produce four-season goddess statues in a variety of materials, including bronze and marble, among others. If you prefer other types of Greek statues, we could provide them for you as well.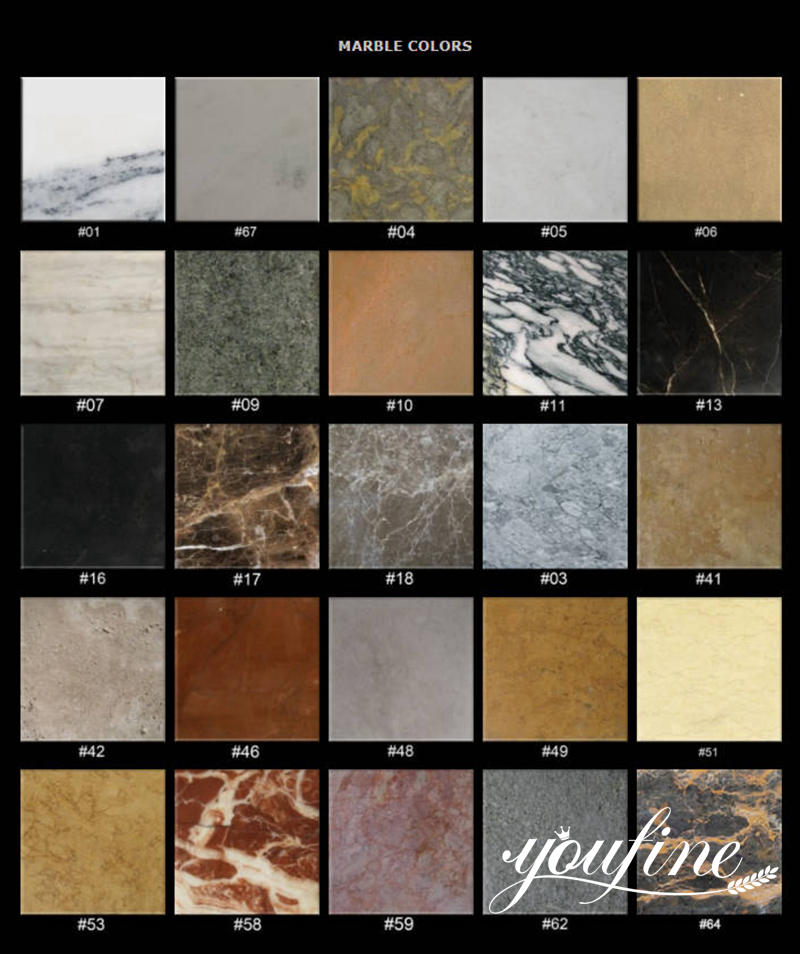 YouFine is a professional
marble sculpture
supplier and could provide you with a wide range of rich marble sculptures. If you are interested in our sculptures, please feel free to contact us, we could provide you with comprehensive services.