Many people think that the
Garden Marble Gazebo for Wedding Decoration
is just an expensive luxury ornament, but this is not true at all. Because our 
g
azebo is not only beautiful, but also could meet all your budget and help you create a perfect and beautiful wedding.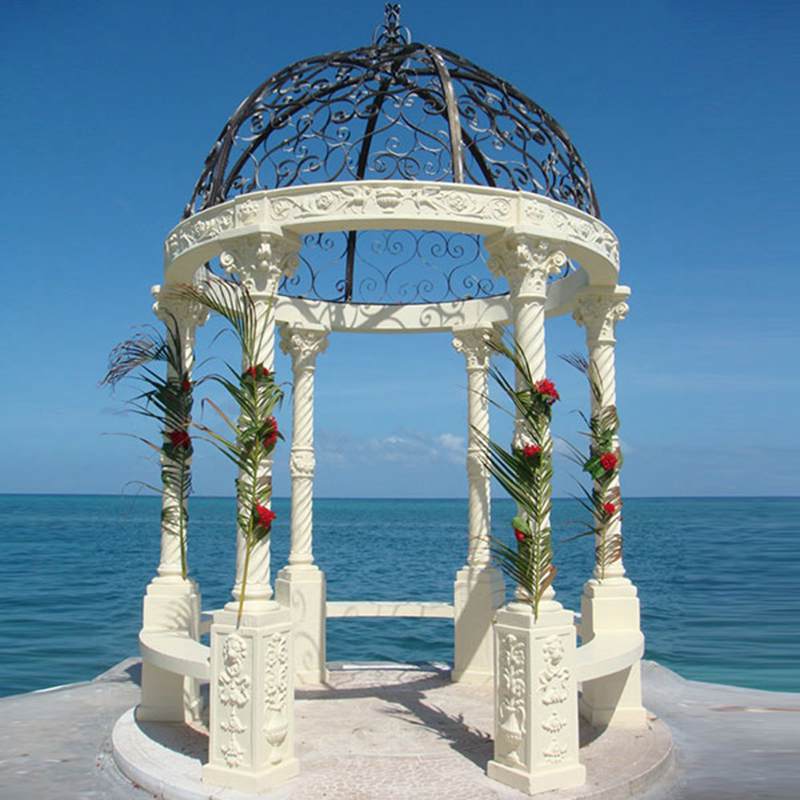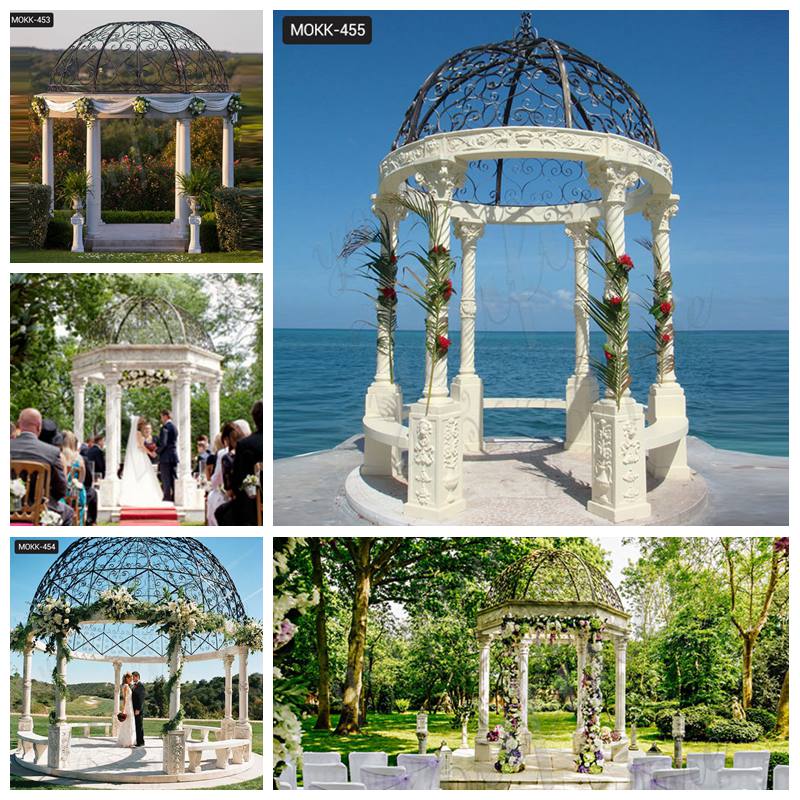 If your wedding has a lot of flowers as decoration, the Garden Marble Gazebo for Wedding Decoration could provide similar benefits to some extent. The terrace surrounded by flowers would be very attractive and only a small part of the price.
Customized Service
Of course, when we provide services, we could ensure the safe arrival of our products and perfect installation. Depending on the size of the terrace you need, we would choose different packaging and transportation methods to ensure the fastest and best product to reach your hands.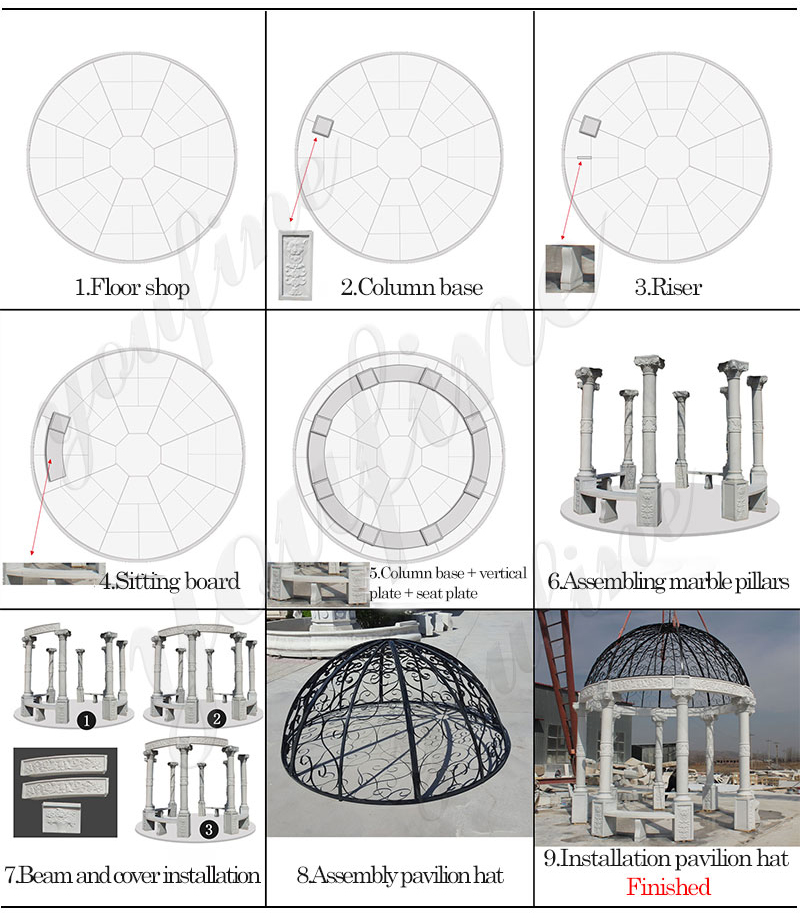 So if you need to customize the size, please contact us as soon as possible, because we are purely hand-made works of art, so we still need to spend some time, in order to get you faster, you could consult us today to leave a message.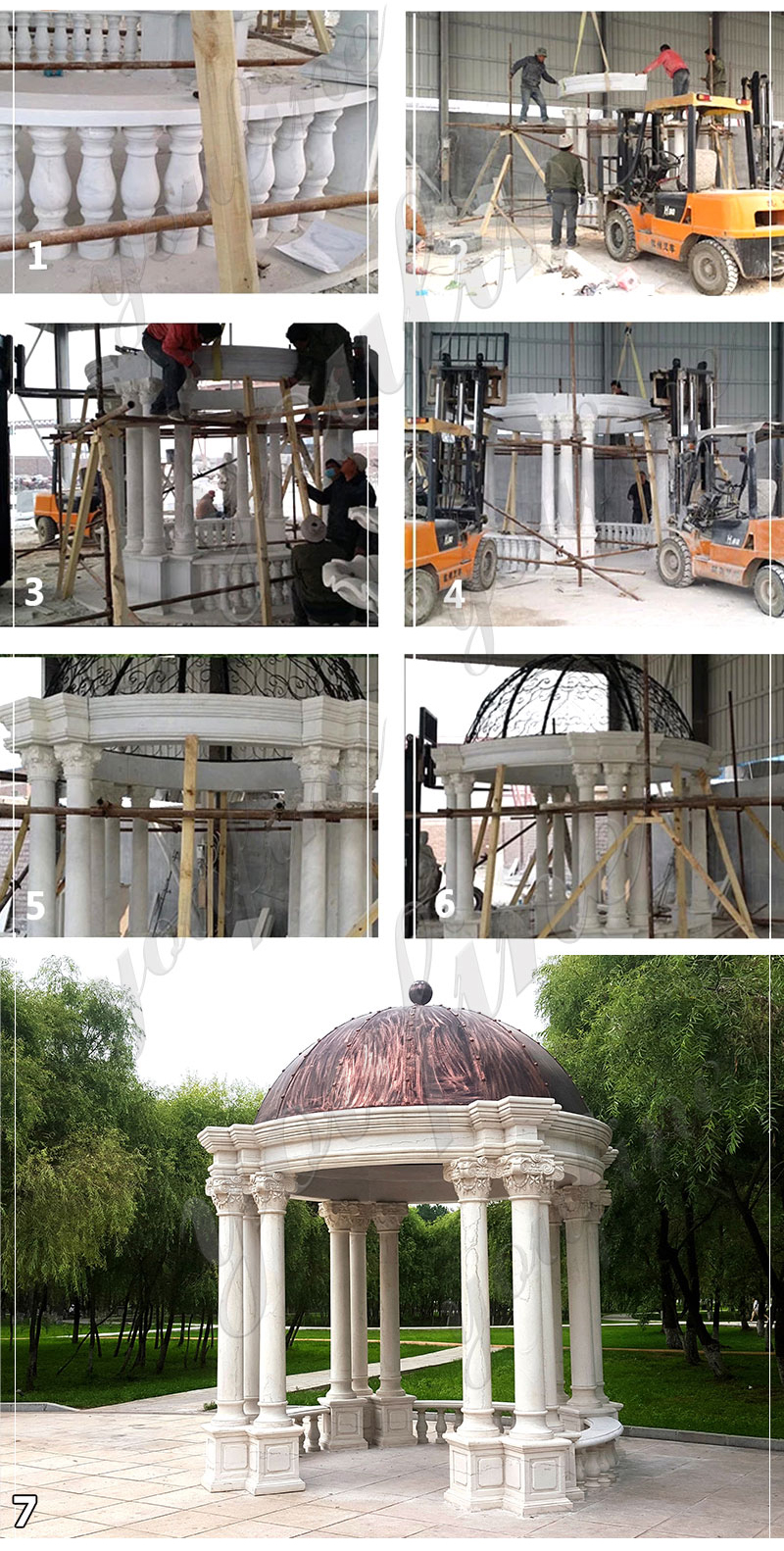 Considerate Installation Instructions
As for the installation about Garden Marble Gazebo for Wedding Decoration, we have complete installation drawings, or we would let our agent install it on the door, which you need not worry about. And our terrace is strong enough that there would never be any security risks. You could use it safely.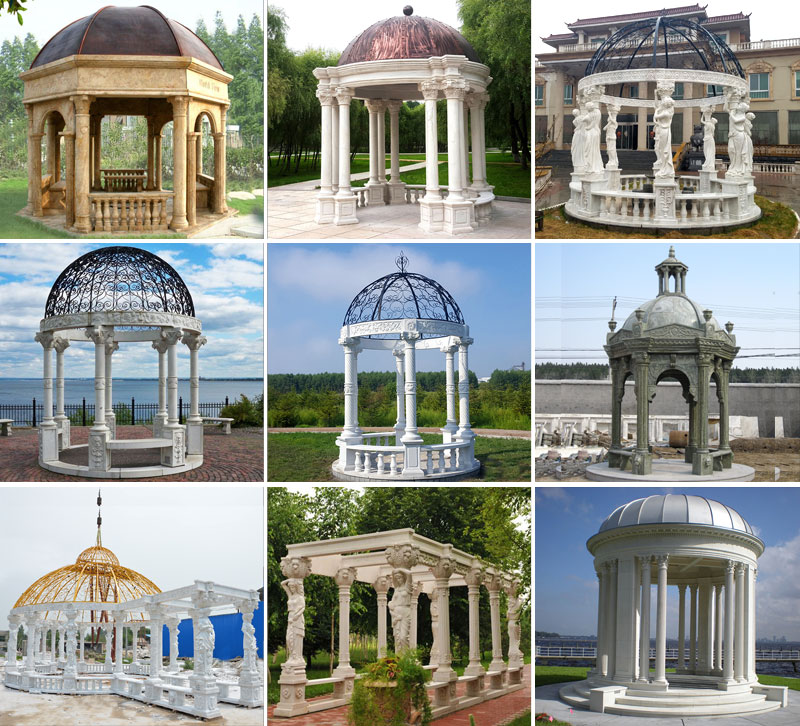 Best Wedding Decorations Ideas For a Outdoor Gazebo Setting:
Decorating a gazebo for the perfect outdoor wedding setting is not difficult. This article offers 15 unique and eye-catching decoration ideas that would impress your guests.
Install Bright Fairy Lights in the Gazebo Frame:
Installing fairy lights in your gazebo opens up a range of possibilities and could truly transform it into a magical place! Fairy lights come in almost any color you could imagine, and they're incredibly easy to install. Hang them along the gazebo posts or archway for some bright, dramatic lighting that would make your gazebo pop.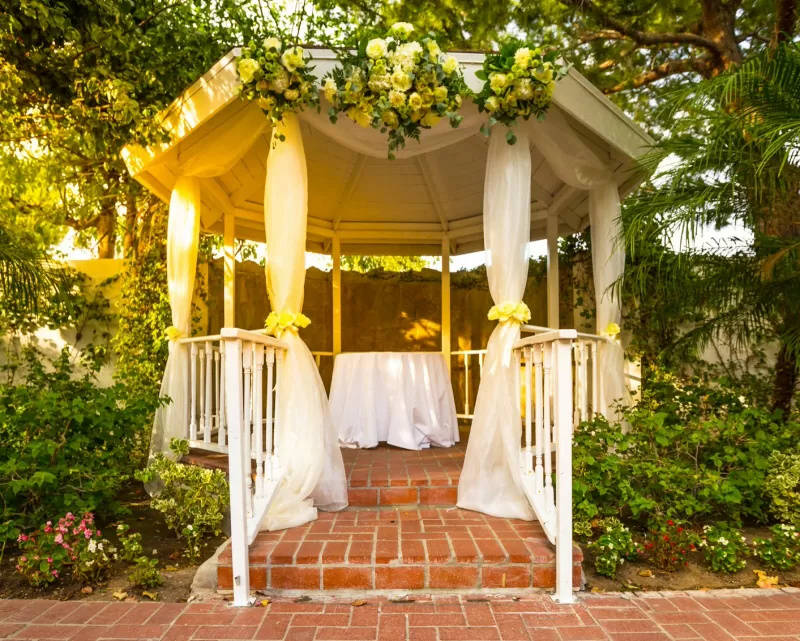 Hang A Canopy of Patterned Ribbons of Different Lengths and Hems:
Hanging ribbons and paper lanterns from the archway of your gazebo creates a picturesque backdrop, effectively transforming it into an enchanting wonderland. Choose ribbons to match your wedding's theme and use different shapes, lengths and hems for added dimension. String fairy lights between these decorations to create a truly breathtaking visual!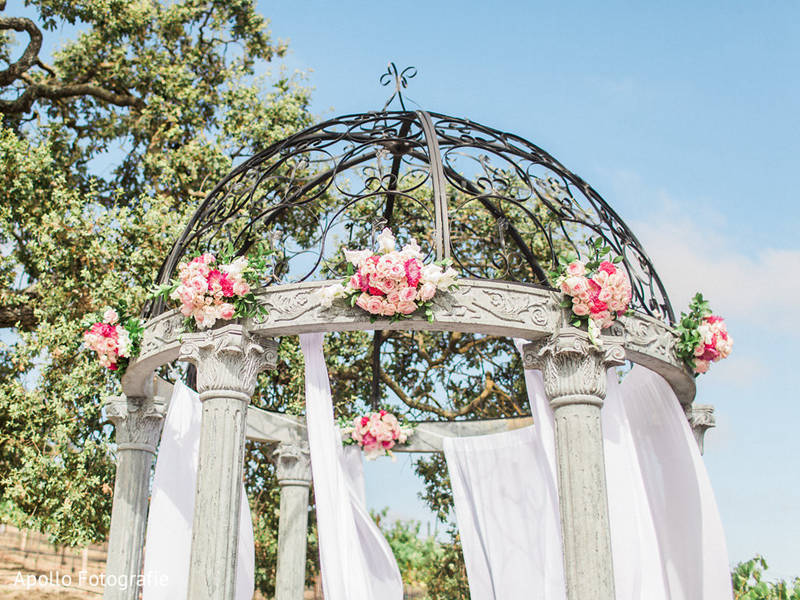 Fill the Gazebo with Artificial Flower Garlands in Bold Colors and Shapes:
Artificial flower garlands create a soft and natural setting that would be truly eye-catching. The perfect way to add a splash of color without overwhelming the space, you could mix any color combinations that match the rest of your decorations. Match the flower shapes to the gazebo's architecture – circular blooms for an octagonal gazebo for example – for a beautifully cohesive look.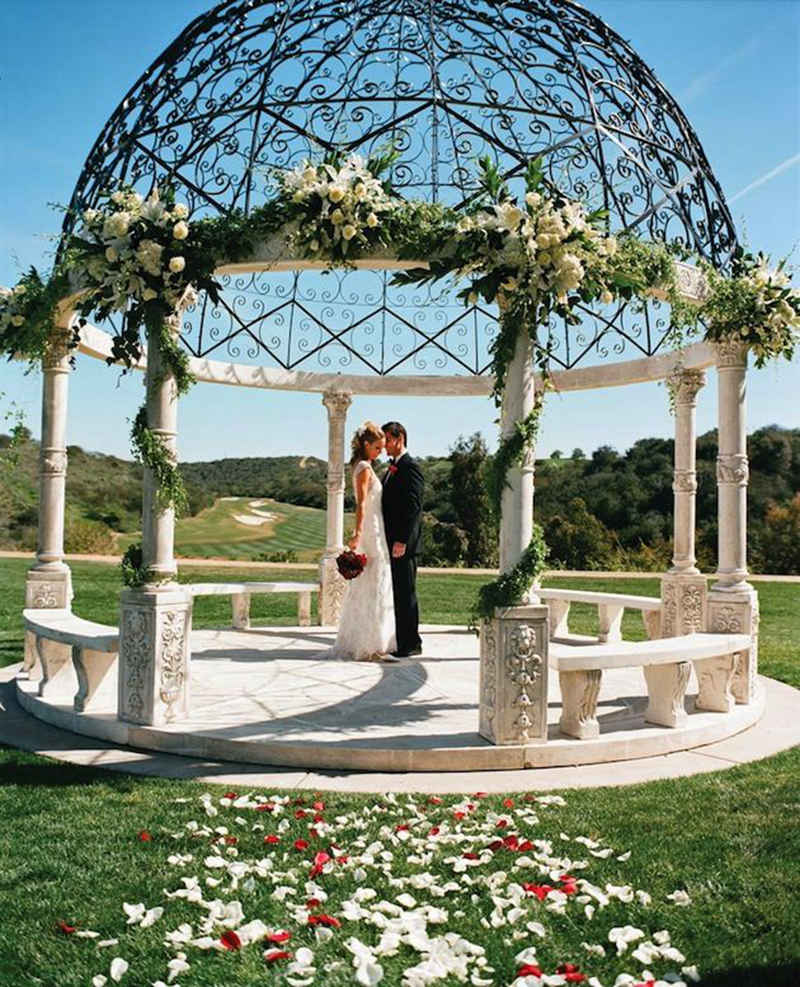 Drape Sheets of White, Gold, or Pink Fabric over the Edges of the Gazebo Archway to Create Volume and Dimension:
Sheer fabric like chiffon are the most effective choice, allowing light to pass through while still mantaining a colorful visual effect. To create an even more beautiful look, have the fabric delicately draping down in a cascading effect as it reaches the lower edges of the
marble gazebo
. Consider tying ribbons of coordinating colors to each corner of the gazebo for an elegant finishing touch.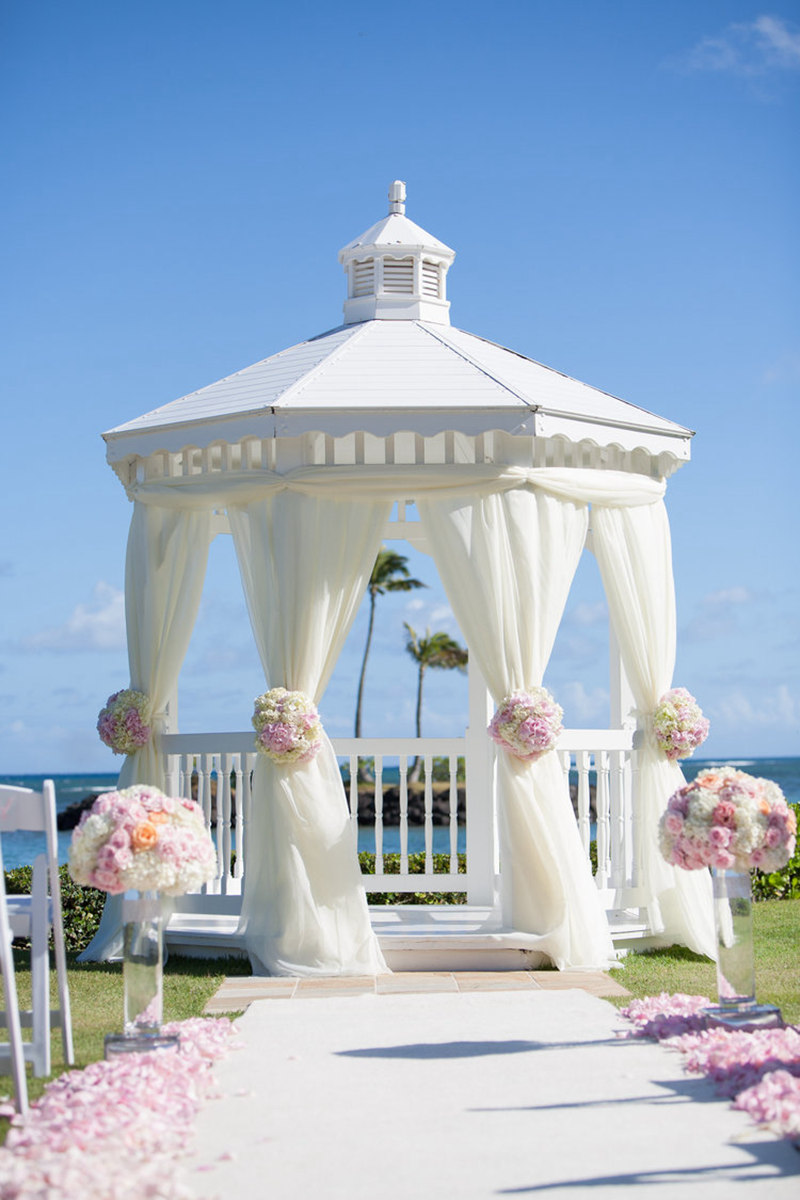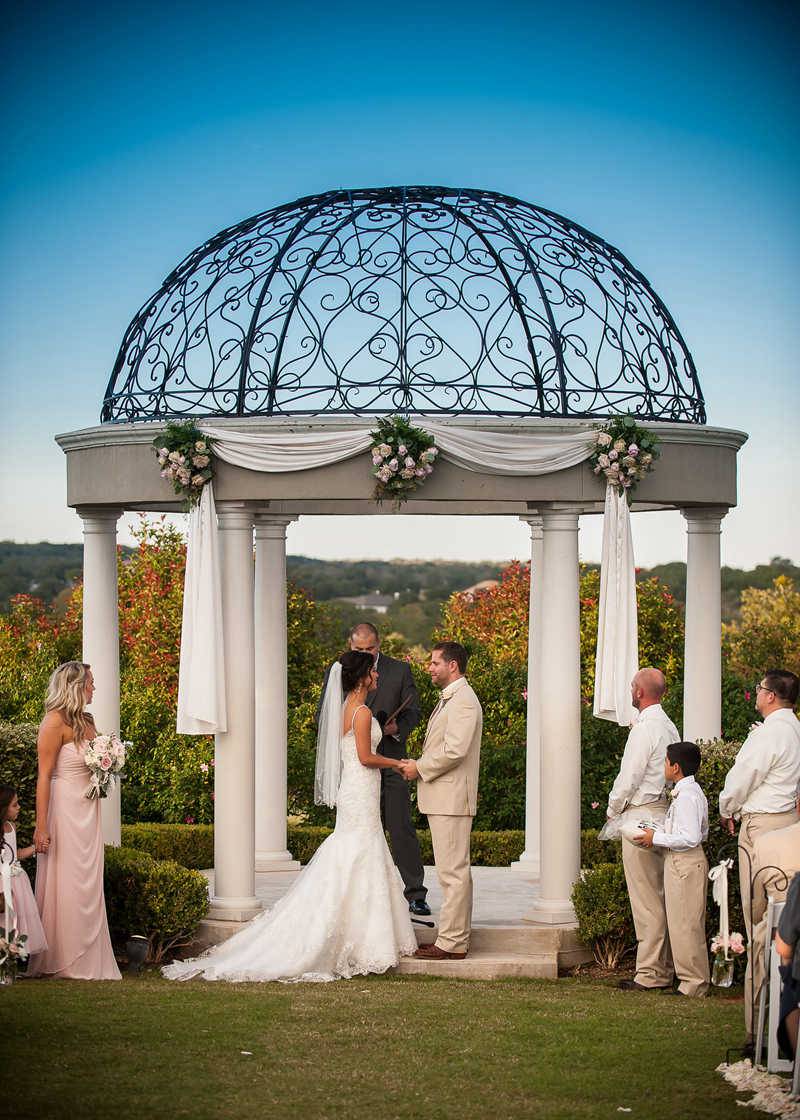 We support more than a dozen payment methods and deliver goods globally. So you don't have to hesitate about anything, or if you have any questions about Garden Marble gazebo for Wedding Decoration, leave a message or consult us, we could all solve them for you.